Poll: In a Russia-US conflict, Europeans favor neutrality over America
by
John Vandiver
September 11, 2019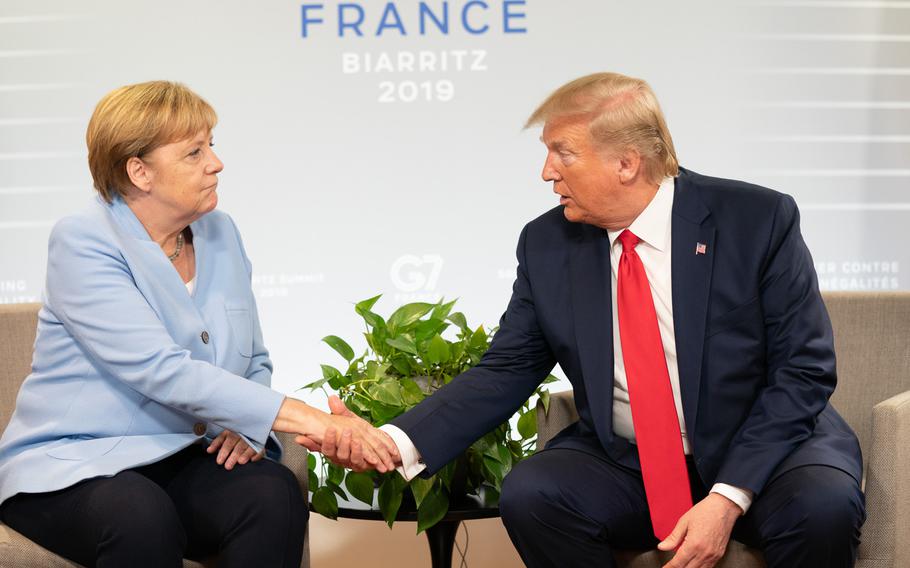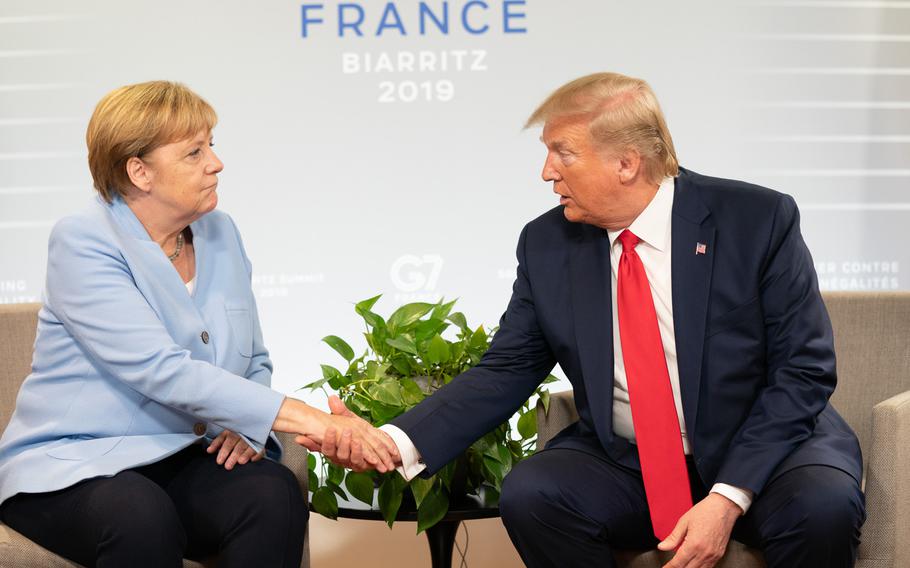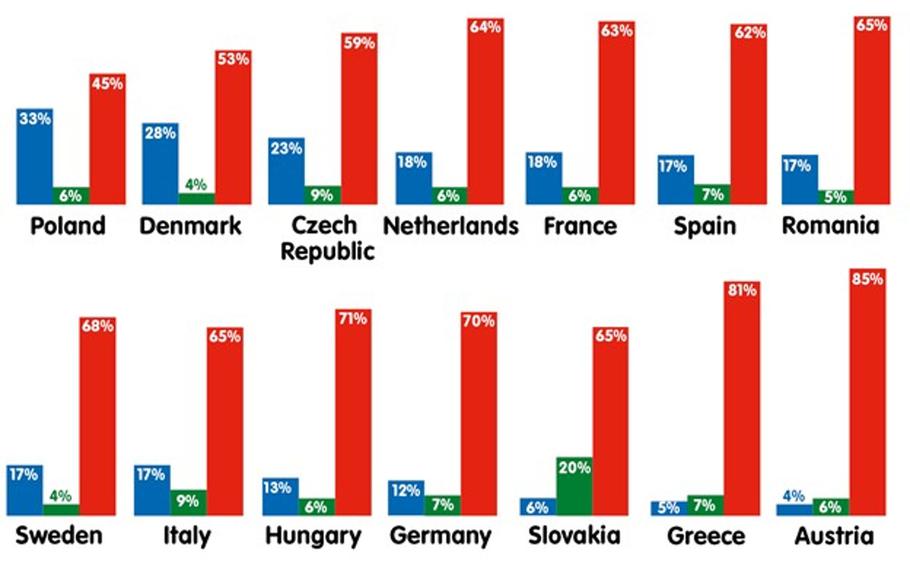 STUTTGART, Germany — A vast majority of Europeans would want to remain neutral in the event of a conflict between the U.S. and Russia, but two NATO members lean more toward supporting Moscow than their fellow alliance member, a new opinion poll shows.
A survey conducted by the European Council on Foreign Relations asked Europeans in 14 EU member states for their views on issues ranging from trade and climate change to military investment. When people were asked who their country should side with in the event of conflict between the U.S. and Russia, majorities in all but one country said it would be best to not pick sides.
Poland was the only country where a minority – 45% – said they would choose to remain neutral in a hypothetical conflict between the U.S. and Russia. A third of Poles said they would back the U.S. while only 6% said they would support Russia.
Greece and Slovakia strongly favored neutrality – 81% and 65% respectively – but, despite both countries being members of NATO, those polled also showed higher support for Russia than the U.S.
In Slovakia, 20% said they would side with Moscow in a conflict, compared to 6% for the United States. In Greece, support for Russia was only slightly higher than for the U.S. – 7% compared to 5%.
In Germany, which is home to roughly 30,000 U.S. troops, 70% of those polled favored neutrality while 12% supported the U.S. and 7% Russia.
The findings were similar when it came to a potential conflict between the U.S. and China, with Europeans favoring neutrality by wide margins.
"The study reveals a fundamental shift in Europeans' views of the world," according to a European Council on Foreign Relations synopsis.
The findings come at a time of tension between Washington and America's historic allies in Europe, where President Donald Trump is widely unpopular.
The poll results also could indicate a growing desire among Europeans to carve out a place for the EU as an independent counterweight to large powers like the U.S., China and Russia, the study said.
"European voters appear to want the EU to become a strong, independent actor using a non-confrontational strategy. In conflicts between the US and either China or Russia, they have a clear preference for the EU to remain neutral, pursuing a middle way between competing great powers," the study said.
Still, the results, particularly regarding the question of whom to side with in a conflict between the U.S. and Russia, took some analysts by surprise.
Marcel Dirsus of the Institute for Security Policy at Germany's Kiel University called the results "remarkable."
"After decades in which millions of Europeans have been protected from the Soviet Union and Russia by the United States, the vast majority of Europeans would want to stay neutral in a potential conflict between Russia and the United States," Dirsus wrote on Twitter.
"This is awful," tweeted Constanze Stelzenmueller, an expert on Germany with the Brookings Institution in Washington.
The European Council on Foreign Relations commissioned YouGov to carry out the surveys, which polled more than 60,000 people across Europe.
vandiver.john@stripes.com Twitter: @john_vandiver