NATO calls for trans-Atlantic unity ahead of summit, as Russia says it's adding military units
by
Slobodan Lekic
Stars and Stripes
June 1, 2021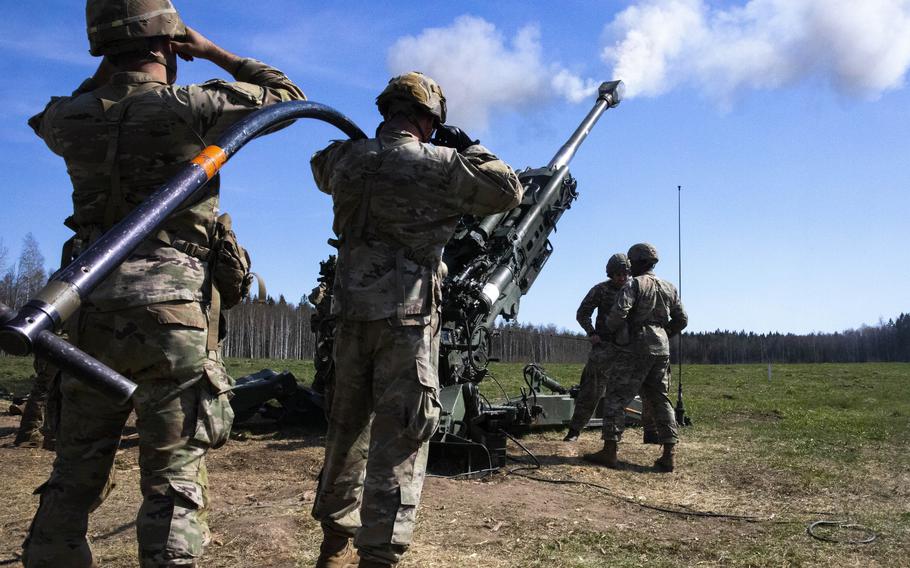 Senior officials from NATO's 30 member states discussed on Tuesday a range of issues confronting the alliance, including how to counter Moscow following its defense ministry's announcement that it would strengthen its forces in western Russia.
The virtual meeting of foreign and defense ministers came just a day after the Russian statement, and after a training overflight of all 30 members of the alliance by U.S. B-52 strategic bombers.
The talks are supposed to advance the agenda for a summit of NATO heads of states and governments on June 14 in Brussels.
On Monday, Secretary-General Jens Stoltenberg told reporters that NATO has seen an increased Russian military presence in several areas, including the Arctic, the Baltic and Black seas, the Mediterranean and Middle East.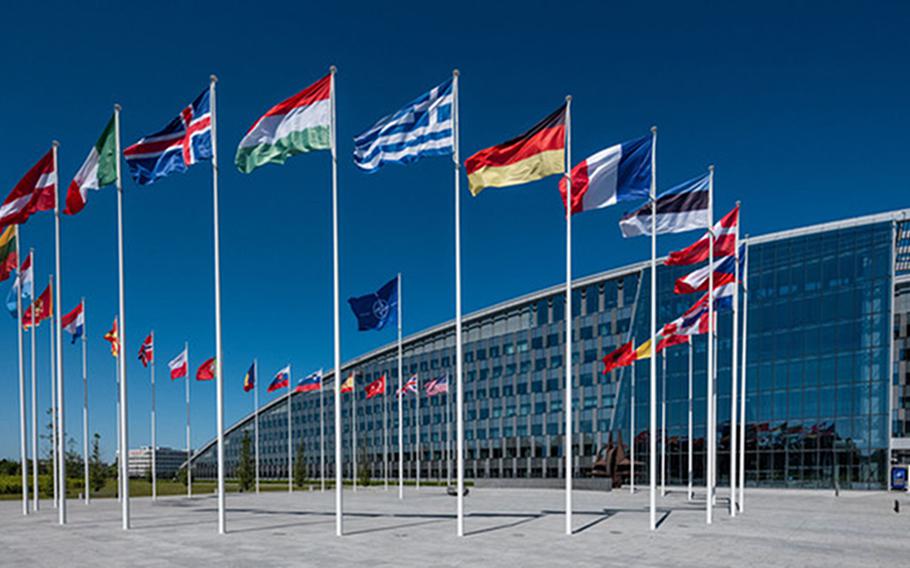 "This is one of the main reasons why NATO over the last years has increased the readiness of our forces and also why we have deployed battlegroups to the eastern part of the alliance," he said. "NATO is there to protect and defend all allies."
Tensions with Moscow have simmered since Russian troops seized control of Ukraine's Crimean Peninsula in 2014 and have since backed eastern Ukrainian separatists in an ongoing conflict that has left thousands dead.
In March, Russia stationed more than 100,000 troops in its border region with Ukraine in a move that stoked fears of a possible invasion.
Moscow said the buildup was part of a defensive exercise and withdrew a large part of those forces last month. But Russian Defense Minister Sergei Shoigu ordered them to leave their weapons behind for Russia's Zapad (West) 2021 military exercises in September, The Associated Press reported.
Shoigu announced Monday that its military would establish "another 20 units and formations" in western Russia by the end of this year. He did not provide any further details on the units but added that they would receive "2,000 new weapons systems."
Pointing to increasingly frequent exercises by NATO forces and flights by U.S. strategic bombers near Russia's borders, Shoigu charged that such actions "destroy the international security system and force us to take the relevant countermeasures."
The U.S. and its allies are conducting a series of exercises this spring across the Continent. The Defender Europe-21 drills, now in their second year, involve about 30,000 troops from NATO members and partner states like Sweden and Finland.
NATO's meetings are also expected to address the latest developments involving Ukraine as well as the alliance's rapidly decreasing engagement in Afghanistan, from which the last coalition forces are scheduled to withdraw by Sept. 11.
"This is a pivotal moment for our alliance, and our collective security," Stoltenberg said ahead of the meeting. "In a more competitive and unpredictable world, we need trans-Atlantic unity."