Russia retains 'tens of thousands' of troops near Ukraine border, NATO warns
Stars and Stripes
May 26, 2021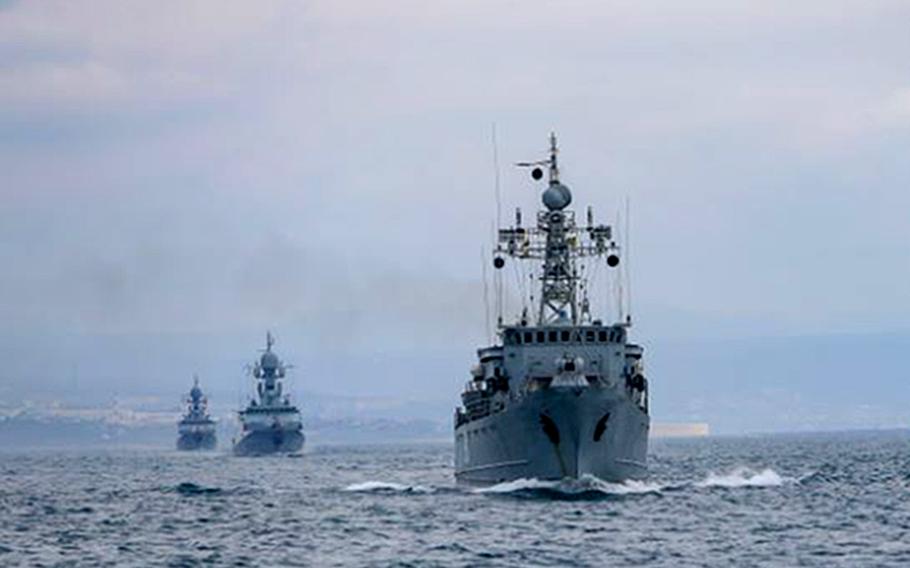 NATO has warned that Russia is continuing with a "pattern of aggressive behavior" toward Ukraine by stationing large forces near their border and restricting navigation in the Black Sea.
Earlier this year, Russia deployed more than 100,000 troops to the border region, raising concerns in the West that Moscow intended to invade its neighbor with whom it has been at odds since the seizure in 2014 of Ukraine's Crimean Peninsula.
"While Russia has pulled back some troops, tens of thousands remain in and around Ukraine, as well as significant amounts of weapons," NATO Secretary-General Jens Stoltenberg said Tuesday during a visit to the alliance's Brussels headquarters by Estonian Prime Minister Kaja Kallas.
Moscow continues to back eastern Ukrainian separatists in a war that the United Nations estimates has claimed thousands of lives.
In April, Moscow announced that it was pulling back its forces from the Ukrainian border, claiming they had been conducting routine exercises. But it remains unclear how many troops and gear were left behind during the withdrawal.
Stoltenberg said Russia continues to restrict navigation in the Black Sea, including near the Kerch Strait, which has been a flashpoint between Russian and Ukrainian warships in recent years.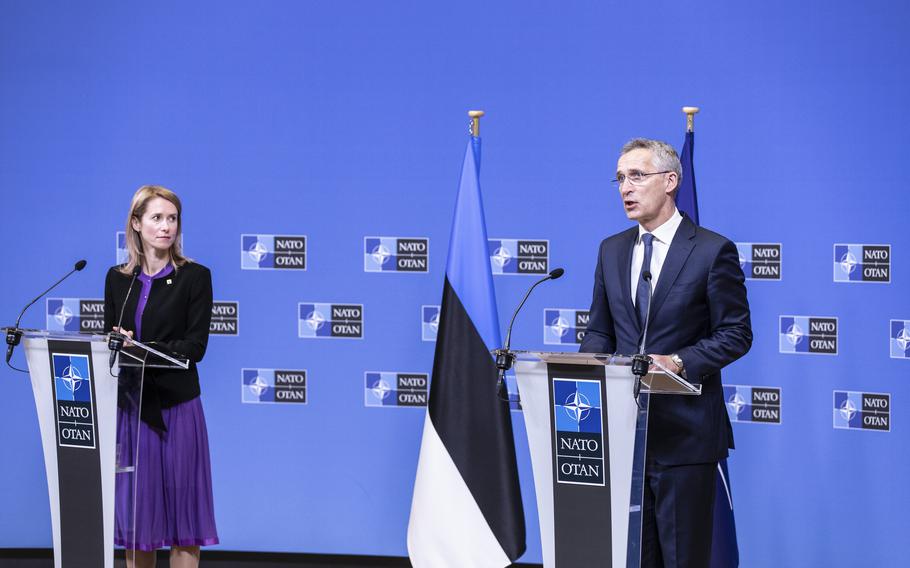 Moscow announced last month it will block all foreign naval vessels from transiting the strait until October, saying it would be conducting land and sea exercises in the area. 
The decision was immediately denounced by Washington and Kyiv. Ukraine described it as an escalation of Russia's efforts to destabilize the nation because it would prevent access to its ports in the Sea of Azov, which is connected to the Black Sea through the Kerch Strait.
Stoltenberg said NATO would continue to support its partners in the region, saying the Russian moves were "part of a pattern of aggressive actions, which raise serious concerns." 
The two leaders also sharply criticized the detention Sunday of an opposition journalist from Belarus who was pulled off a Ryanair jet that was diverted to Minsk, in what Western leaders have called a case of state-sponsored hijacking.