Overseas Deployed Warrior Day will soon honor veterans in South Korea
By
Stars and Stripes
September 15, 2022
---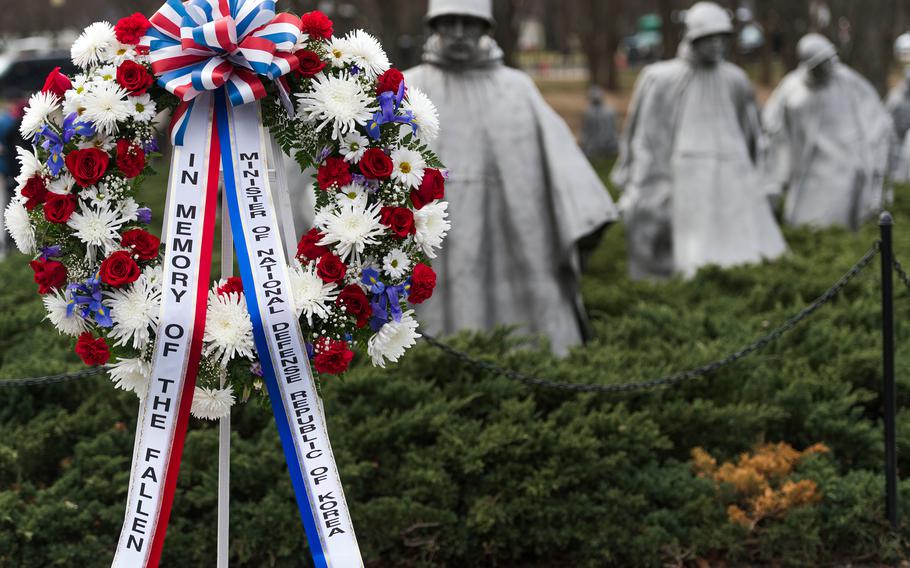 CAMP HUMPHREYS, South Korea — The South Korean Cabinet has approved a measure to designate a day honoring South Korean service members who served abroad, including those sent on United Nations peacekeeping missions.
If President Yoon Suk Yeoul signs the measure, as expected, May 29 will become Overseas Deployed Warrior Day in South Korea, a day to remember those who "deployed abroad and greatly contributed to permanent world peace and co-prosperity of mankind," according to a Ministry of Patriots and Veterans Affairs press release.
Overseas Deployed Warrior Day would fall on the same day as the International Day of U.N. Peacekeepers, which pays "tribute to the uniformed and civilian personnel's invaluable contribution" to the international organization, according to the U.N.'s website. Since 1948, roughly 4,200 U.N. peacekeepers have died while in service; 135 peacekeepers died in 2021.
Recognizing South Korean veterans who deployed has been discussed by South Korean lawmakers for at least six years. A 2016 South Korean law on veterans' rights included a provision to honor deployed troops, but it did not specify a date.
The amendment approved Tuesday would allow discounts at more than 15,000 parking lots and 32,000 sports facilities for veterans with at least 10 years of service.
Over 500 Korean troops are deployed to Lebanon, South Sudan and the Gulf of Aden in support of U.N. peacekeeping operations and anti-piracy missions, according to the U.N.
By 1973, South Korea had sent more than 300,000 troops to Vietnam during the conflict there, second only to the number sent by the United States. South Korea's contribution was "disproportionate to the country's population, not to mention its prosperity," according to the National Library of Medicine journal in 2017.
South Korean forces also played a role in the global war on terrorism. In 2004, South Korea became the third-largest supplier of manpower to the U.S.-led coalition in Iraq when it deployed roughly 3,000 troops, nearly half of whom were marines and special forces personnel, according to a Heritage Foundation report that year.
Former President George W. Bush, during a trip to Yongsan Garrison in 2008, thanked the South Korean troops who deployed to Iraq.
"I bring greetings to the South Korean military who [are] with us today … we're honored by your friendship," Bush said, according to a White House transcript. "We're proud of our alliance and we're inspired by your work to advance the cause of liberty."
---
---
---
---