New Philippine administration considers more base access for US military, ambassador says
By
Stars and Stripes
September 9, 2022
---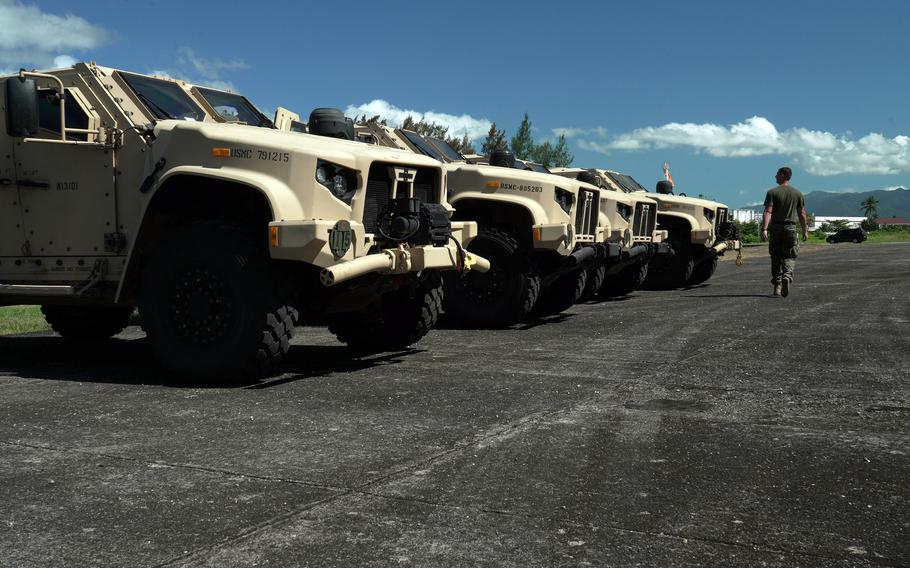 The United States and the Philippines are talking about increasing the number of military bases in the island nation that visiting American forces may use, according to the Philippine ambassador to the United States.
The talks on expanded base access were revealed by Ambassador Jose Manuel Romualdez in comments reported Sept. 5 by The Nikkei newspaper in Japan.
"Our military and the military of the United States are all looking into what are the possible areas," he said.
A naval base may be included in the list of sites available to the U.S., Romualdez told newspaper.
Facilities for visiting American forces were supposed to be built on five Philippine military bases under the 2014 Enhanced Defense Cooperation Agreement. However, the only facility completed to date is a warehouse at Cesar Basa Air Base on Luzon.
The agreement also covers Antonio Bautista Air Base, Palawan; Benito Ebbed Air Base, Mactan; Cebu, Fort Magsaysay; Nuyeve Ecija, and Lumbia Airport, Cagayan de Oro.
Asked when the base access plans might be implemented, Romualdez told Nikkei: "Hopefully, in the next three years, that we can have all of these areas that we have identified already."
The U.S. Embassy in Manila did not provide Stars and Stripes a response to questions about the talks this week.
An unnamed Pentagon spokesperson quoted in the Nikkei report said the U.S. and the Philippines "hold regular discussions on deepening our enduring security alliance under the auspices of the Mutual Defense Treaty and multiple other agreements, including the 2014 Enhanced Defense Cooperation Agreement."
The allies seek to enhance the posture of their alliance to address new and emerging challenges, the spokesperson said.
"We intend to continue to implement infrastructure projects at current EDCA locations and explore additional sites for further development," the spokesperson said.
U.S. military planners focus on the Philippines as they consider dispersing their forces among small islands in the Western Pacific and size up the prospect of a conflict over Taiwan.
For example, members of the Marine Corps' newly formed 3rd Marine Littoral Regiment practiced the tactics of expeditionary advanced base operations during the annual Balikatan drills in the Philippines in April.
The U.S. in 2015 requested access to eight bases in the Philippines, including Subic Bay and Clark Air Base, according to Carlyle Thayer, an emeritus professor at the University of New South Wales and lecturer at the Australian Defence Force Academy.
Subic and Clark formed America's largest overseas military community before both were damaged in the 1991 eruption of Mount Pinatubo and, soon after, returned to the Philippines.
Former Philippines President Rodrigo Duterte, whose six-year term ended in June, had threatened to withdraw from an agreement that facilitates training by U.S. forces in his country, and he excluded Clark and Subic from the bases covered by the defense cooperation agreement, Thayer said in an email Tuesday.
"U.S. access was always under the shadow of Duterte's whims," he said.
The Philippines' new president, Ferdinand "Bongbong" Marcos Jr., the son of the country's late dictator who ruled from 1965-1986, "doesn't have the anti-American chip on his shoulder that Duterte had," Thayer said. "It is difficult to imagine the Philippines refusing a request from the U.S. for access if a major conflict broke out between China and the US over Taiwan."
---
---
---
---