'Positive thinking' is key to disarming North Korea of nukes, South Korean official says
By
Stars and Stripes
September 7, 2022
---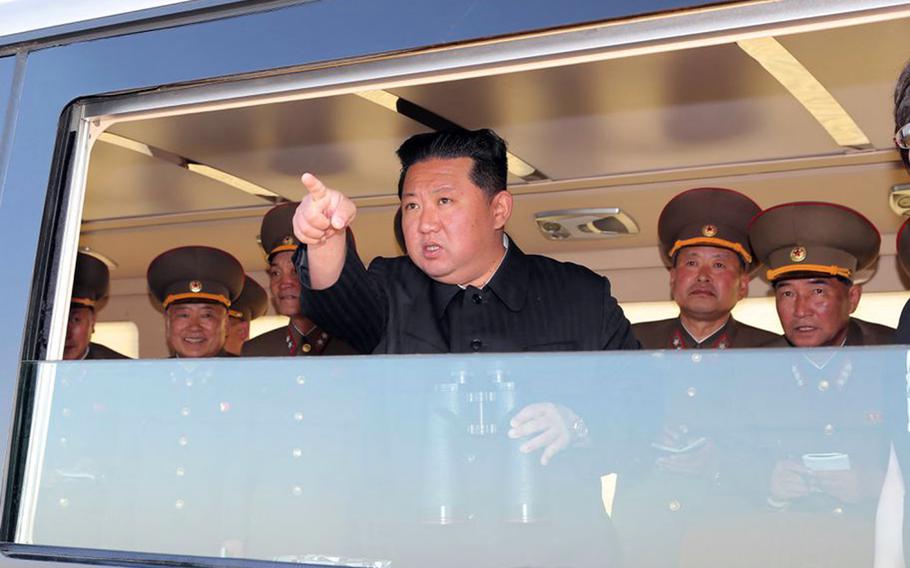 SEOUL, South Korea – "Positive thinking" coupled with continued diplomatic outreach will lead to the denuclearization of the Korean Peninsula, a senior South Korean military official said during a defense conference Wednesday.
Past efforts to induce North Korea to abandon its nuclear weapons have clearly fallen short, Vice Minister of National Defense Shin Beom Chul said during Seoul Defense Dialogue 2022.
Drawing on an old analogy, Shin said the "stick" wielded by the international community in the form of economic sanctions and an international alliance has proven weak next to the North's commitment to build a nuclear arsenal.
North Korea has a "strong willingness to hold a nuclear weapon" that outweighs the international community's strategy to denuclearize the communist regime, Shin told the audience of foreign affairs and military officials.
The stick the international community brandishes to persuade the North to negotiate does not permit the use of force, and is "not as strong as we believe," he said.
"That's the reason why North Korea holds a nuclear weapon," Shin said. "We clearly have certain limitations because we should not use [a] military option to denuclearize North Korea."
Any influence South Korea and the United States have in the international community is also diminished by the lack of "active support" from China, arguably North Korea's closest ally, Shin said.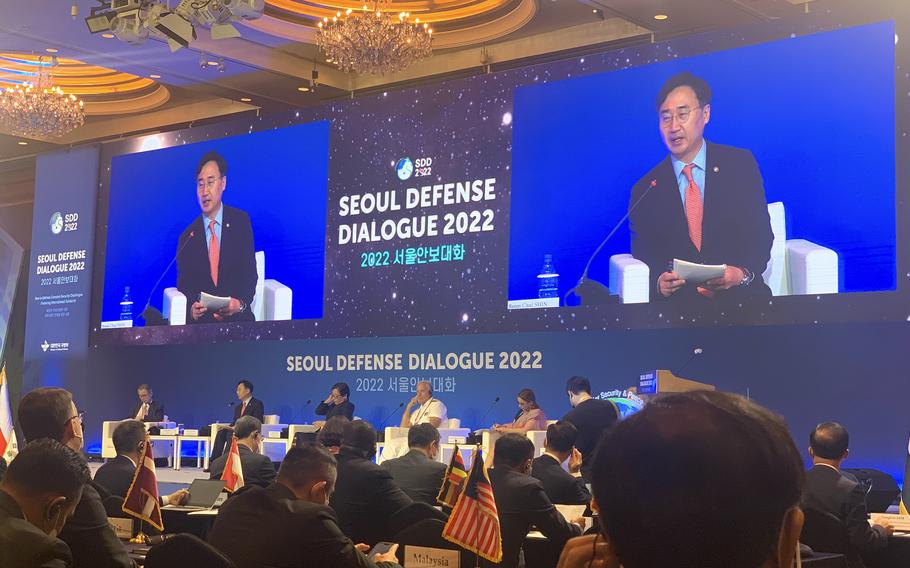 Chinese entities have been accused by the United States and a U.N. panel of helping North Korea evade economic sanctions and funding the regime's nuclear weapons program.
China, a permanent member of the U.N. Security Council, has consistently vetoed U.S.-led efforts to impose additional sanctions against Pyongyang.
"Without the active support of China, it's not easy," Shin said. "So, we do not have a strong stick to denuclearize North Korea."
South Korea maintains a more modern military compared to the North, but the communist regime's conventional weapons, such as thousands of artillery systems, are capable of inflicting devastating damage on Seoul.
North Korea has conducted a record 18 rounds of missile tests so far this year, and U.S. and South Korean officials have said they believe the regime is fully prepared to conduct its seventh nuclear test, its first since 2017.
Last month, South Korean President Yoon Suk Yeol unveiled a proposal similar to what Shin espoused, a self-described "audacious initiative" to attract North Korea to the negotiation table.
In exchange for efforts by Pyongyang to denuclearize, Yoon said he would "enhance North Korea's agricultural productivity, offer assistance to modernize hospitals and medical infrastructure, and implement international investment and financial support initiatives."
North Korea rejected Yoon's overtures. Kim Yo Jong – North Korean leader Kim Jong Un's sister and a high-ranking party official – described the offer as "ridiculous" and the "height of absurdity."
"The most repulsive point was when he recited absurd words impertinently, proposing us a 'bold and broad-based plan' to radically improve the economy and public welfare if we would stop nuclear development and turn toward substantial denuclearization," she said, according to the state-run Korean Central News Agency.
Former National Security Council deputy assistant Allison Hooker, a defense dialogue panelist, admitted that sanctions enforcement against North Korea has fallen short due to "so many distractions over the past few years."
Countries could develop unilateral sanctions against Pyongyang "if we can't do things at the U.N. because of these other crises and lack of China or Russia's support for U.N. Security Council resolutions," Hooker said.
Shin said he believed "we are winning the race" to denuclearize North Korea, despite the unsuccessful efforts from past presidential administrations.
"That kind of positive thinking is necessary to solve North Korea's nuclear problem," Shin said. "So, I am still positive. In the end, we are winning."
---
---
---
---