Airfield-seizure drills place US Marines, Indonesian troops in a working relationship
By
Stars and Stripes
August 9, 2022
---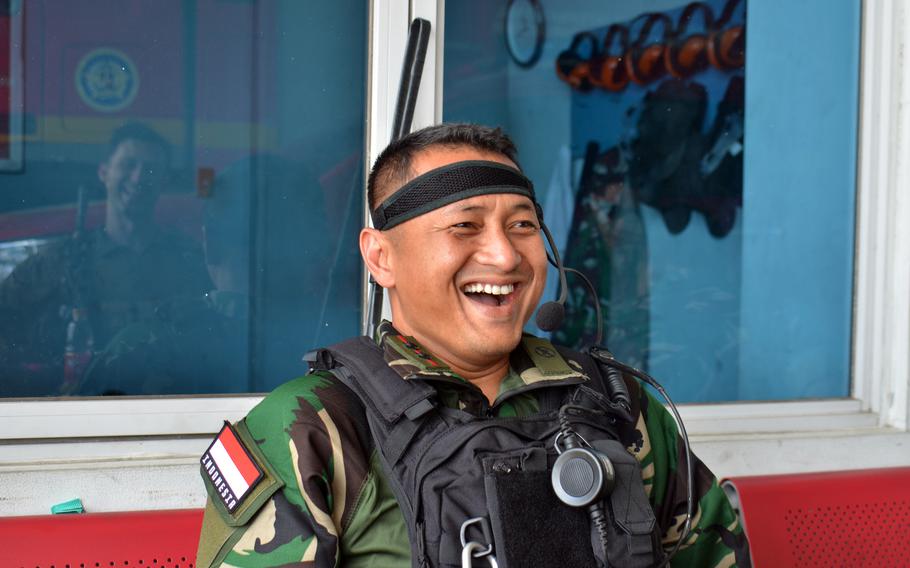 PALEMBANG, Indonesia — When U.S. military commanders want to deploy long-range artillery to an austere airfield in the Indo-Pacific, they send in the Marines.
Twenty-five members of the 31st Marine Expeditionary Unit's amphibious reconnaissance platoon arrived early Monday at an airfield rebuilt by the Japanese during World War II on the Indonesian island of Sumatra. Their mission: to practice seizing and holding the airfield.
The Okinawa-based Marines are participating in Super Garuda Shield, an exercise involving 2,000 American and 2,000 Indonesian troops. The largest installment yet of an exercise held annually for 16 years kicked off Aug. 1 and ends Sunday.
The Marines flew into Sultan Mahmud Badaruddin II International Airport, Palembang, from Bandung, Java, on a C-130J Super Hercules flown by the Tokyo-based 36th Airlift Squadron, said platoon leader Capt. Josh Cuyler, 30, of Rochester, N.Y.
Super Garuda Shield scenarios involve Indonesian and U.S. troops working together. There's an opposing force played by Indonesian personnel, Cuyler said hours after hitting the ground. In this instance, the airfield was uncontested.
"We are used to long-range infiltrations with steep terrain and (carrying) weight so this one wasn't bad," Cuyler said. The Marines typically walk about four miles on operations and survive up to four days in the field without support, he said.
The Marines and their Indonesian counterparts set up five positions to secure the airfield, which is now Palembang's civilian airport. It still features a Japanese bunker near its control tower.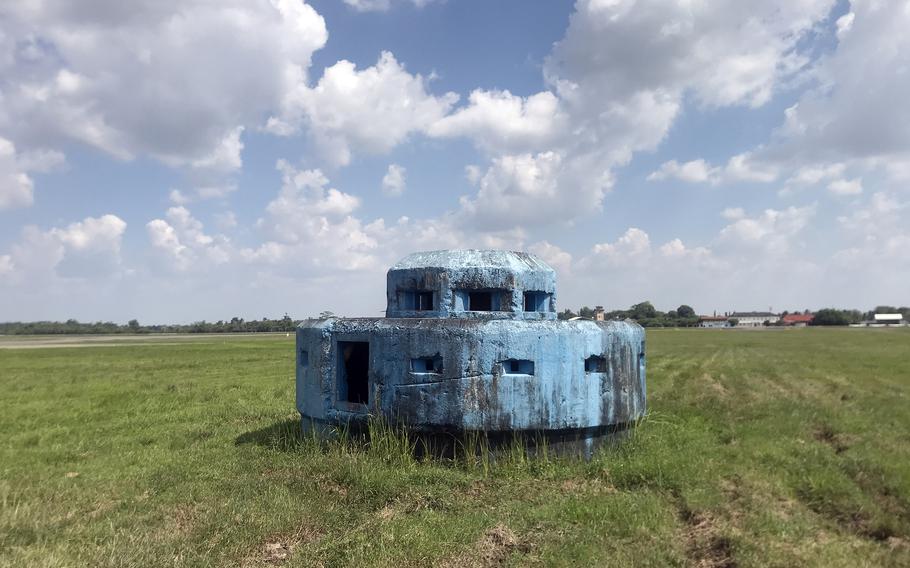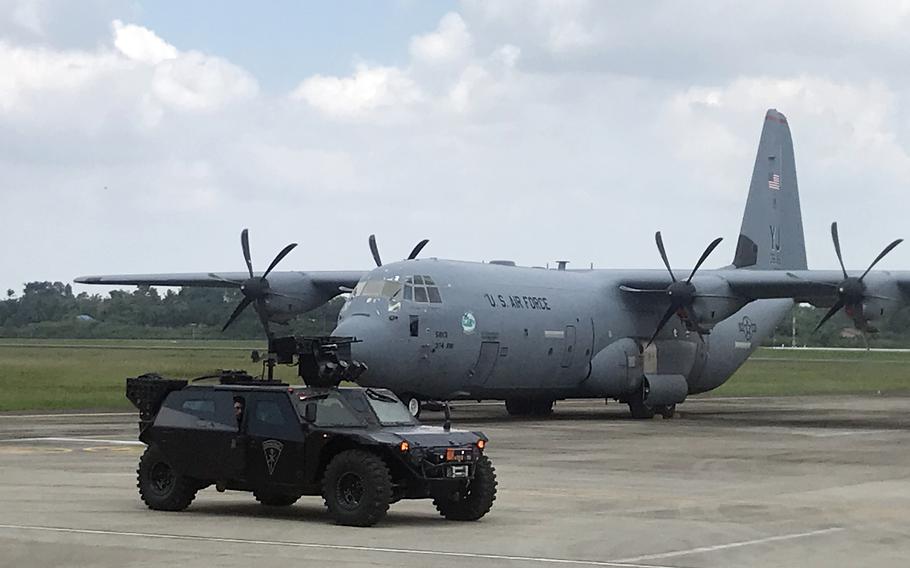 The Marines took cover in buildings and bushes near the runway and spent their time photographing aircraft movements and filing reports back to the 7th Infantry Division in Baturaja, also on Sumatra, Cuyler said.
The Marines and Indonesian troops' mission was to pave the way for the arrival of a U.S. Army High Mobility Artillery Rocket System and an Indonesian CASESAR self-propelled howitzer by air Tuesday.
The Marines rehearsed the mission, which involves assessing the runway and potential firing positions, on Ie Jima, a small island off Okinawa's coast, Cuyler said. The reconnaissance platoon includes three Marine joint terminal attack controllers who can guide aircraft landing at austere airfields, he said.
The platoon is known as "Stingray 1," a tribute to Vietnam-era reconnaissance Marines of the same call sign who hunted the enemy in small teams that included forward observers and air controllers, Cuyler said.
"They would seek and find the enemy and devastate battalions with just five guys," he said.
In their down time, the Marines at Palembang reminisced about the massive rat they saw on Singkep Island during an amphibious operation earlier in the exercise. They're all carrying antivenom in case they get bit by a Sumatran cobra, Cuyler said.
One of their local counterparts, Indonesian air force Lt. Col. Tri Wicaxsono, 41, of Java, leads a detachment of 25 airmen working with the Marines in Palembang.
"This is a great experience," he said during a break in the action Monday. "Not only can we share information but most importantly we become good friends."
Wicaxsono offered to share sautéed chicken with the Marines while telling them about a deer-hunting expedition on Sumatra that he abandoned after seeing a tiger paw print.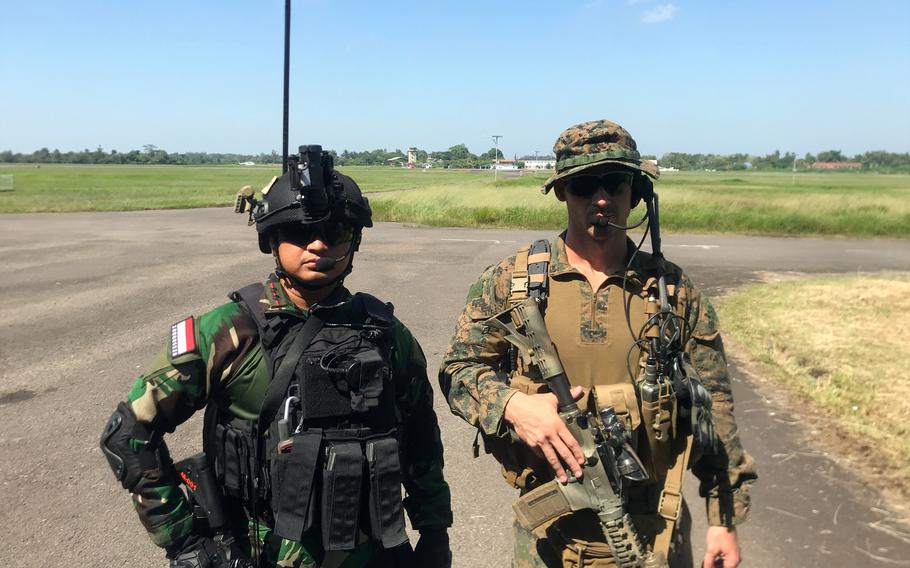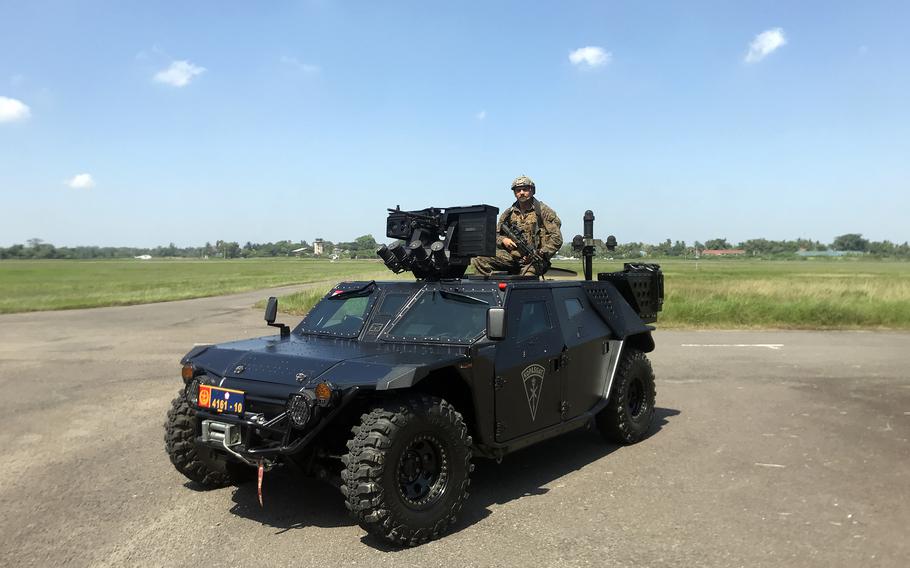 The Indonesian airman took part in the relief effort following the 2004 Indian Ocean tsunami. He worked in Banda Aceh on Sumatra, where 60,000 were killed by the massive wave.
Wicaxsono deployed to the Congo as a United Nations peacekeeper in 2016 but this is the first time he has worked with the Marines, he said.
---
---
---
---