South Korea should preserve missile-defense status quo, Chinese diplomat tweets
By
Stars and Stripes
July 28, 2022
---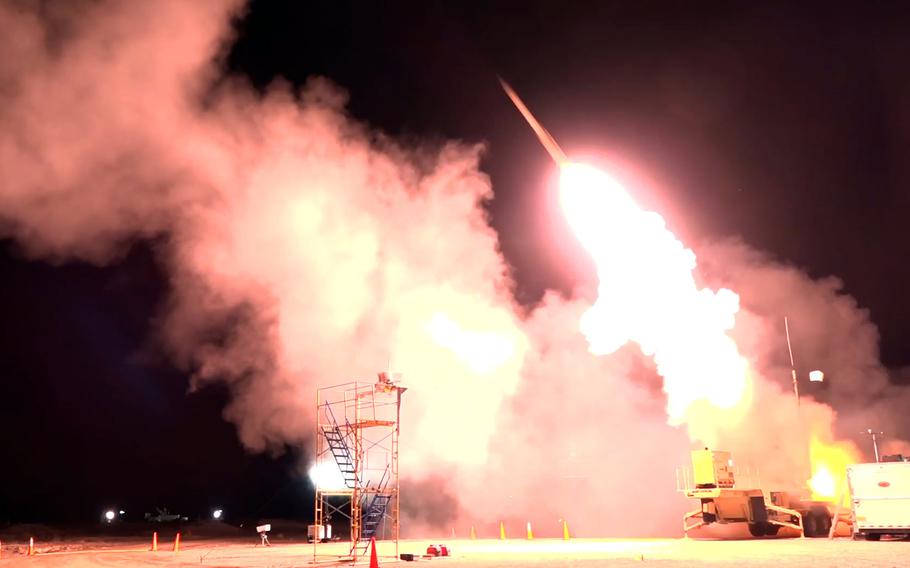 CAMP HUMPHREYS, South Korea — South Korea must "act prudently" and preserve the status quo rather than deploy a second U.S.-made missile defense system, a Chinese diplomat said Wednesday on Twitter.
The United States, not South Korea, has a "malicious intention to deliberately undermine" Beijing's security by deploying another Terminal High Altitude Area Defense, or THAAD, system in South Korea, Liu Xiaoming, China's special envoy to the two Koreas, said in a tweet.
South Korea's government has long accused China of retaliating against South Korea for allowing the U.S. to deploy the first THAAD battery in 2017. Economic boycotts against South Korean businesses in 2017 racked up $7 billion in losses, according to an estimate from South Korean lawmakers.
The U.S. installed the $800 million missile defense battery at a South Korean military base in Seongju, roughly 130 miles south of Seoul. The battery's sole purpose was to defend South Korea from North Korea's provocations, according to a U.S. Forces Korea statement.
Former South Korean President Moon Jae-in, who left office in May after a five-year term, ruled out another THAAD battery and participating in the U.S.'s strategic missile defense network.
Moon's decision was widely seen by foreign policy experts as a move to placate and restore economic ties with China, its largest trading partner.
South Korean President Yoon Seok Youl, a member of the conservative People Power Party and a supporter of the U.S.-South Korea alliance, signaled he would reverse Moon's policy. During his presidential campaign Yoon advocated for bolstering South Korea's missile defense capabilities and recently agreed to increase joint military exercises with the United States.
Speaking to lawmakers at the National Assembly on Monday, South Korean Foreign Minister Park Jin said the previous administration's missile defense policies were not a formal agreement with China and the question should be left to South Korea's security and sovereignty.
Chinese Foreign Ministry spokesman Zhao Lijian said Beijing "remembers vividly" South Korea's stance on the THAAD in 2017. Zhao, at a press conference Wednesday, said China's government expects Yoon to continue his predecessor's stance on the missile defense system.
"It played a crucial role in boosting mutual trust and deepening cooperation between the two countries," Zhao said, according to a readout from the Chinese Foreign Ministry. "A commitment made should be a commitment kept, despite change of government."
---
---
---
---