'Courage and sacrifice': UN Command honors Korean War veterans on armistice's 69th anniversary
By
Stars and Stripes
July 27, 2022
---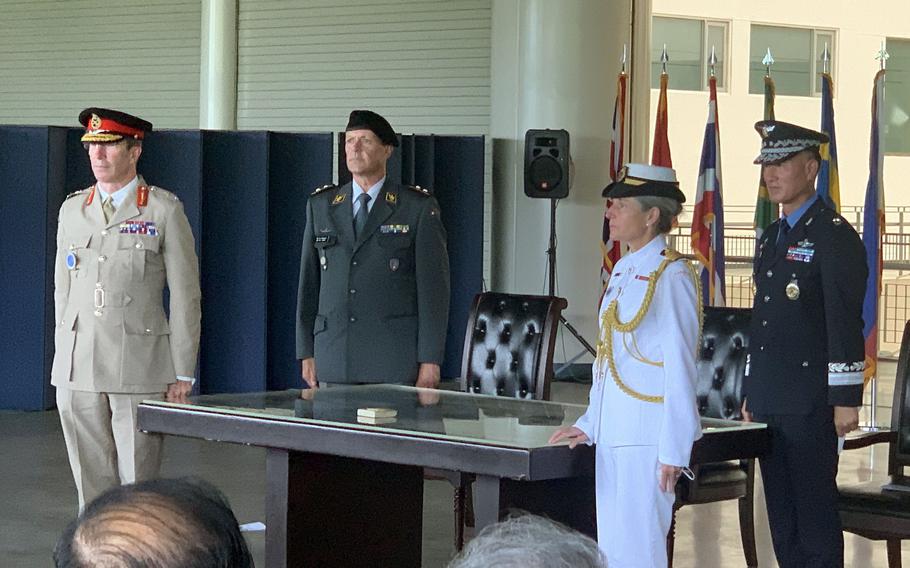 SEOUL, South Korea — The United Nations Command, at the table where the armistice was signed, on Wednesday marked 69 years since the Korean War ended.
"Like thousands of other artifacts that sit in this incredible memorial museum, it's a daily reminder of the solidarity, the faith in purpose, and the courage and sacrifice of those who have gone before," said the deputy U.N. commander, British army Lt. Gen. Andrew Harrison, at the War Memorial of Korea.
Despite "an end to hostilities, pain would endure for many," Harrison said at a ceremony attended by about 150 service members from South Korea, the United States, Australia, England, and others.
Seven decades on, the command remains in place and the border between North and South is still a hostile zone.
U.N. Command "will be here, until that blessed day when we are no longer needed," Harrison said. "We will serve, and if necessary, sacrifice, to maintain the freedom, the peace and the prosperity" of South Korea.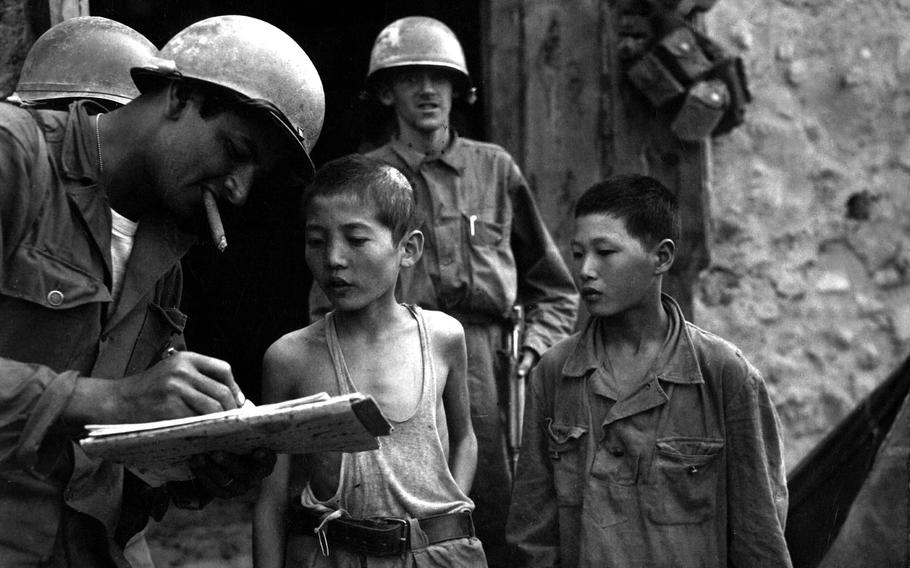 The Korean War began on June 25, 1950, when North Korean forces crossed the 38th parallel into South Korea. Two days later, the U.N. Security Council in a resolution recommended "urgent military measures" and called for a coalition of nations to repel the invasion. The United States was designated to lead the U.N. Command, which at the time was composed of 22 nations.
The U.S. and its allies counterattacked and pushed the North Korean forces toward the Chinese border. The allies' drive prompted China's entry into the war, which ended in a stalemate.
Of the 1.8 million U.S. troops who deployed to the theater, roughly 23,600 died in combat, according to the Defense Casualty Analysis System. Thousands of other troops are still listed as missing in action and unidentified remains are still found and repatriated from the two Koreas.
On July 27, 1953, a delegation from the U.S., U.N. Command, North Korea and China met at the border at Panmunjom, where they signed an agreement to end open hostilities and created a buffer zone between North and South. The agreement was not intended as a permanent peace treaty.
Former South Korean President Moon Jae-in's plan to declare a formal end to the Korean War fizzled with the end of his single, five-year term in May. He consulted over several months with the U.S. and China.
President Joe Biden declared Wednesday as National Korean War Veterans Armistice Day and asked Americans "to reflect on the strength, sacrifices, and sense of duty of our Korean War veterans and bestow upon them the high honor they deserve."
"I call upon all Americans to observe this day with appropriate ceremonies and activities that honor and give thanks to our distinguished Korean War veterans," Biden said in a proclamation from the White House.
---
---
---
---