North Korea to continue developing nuclear and missile programs in 2022, intelligence chief says
By
Stars and Stripes
May 11, 2022
---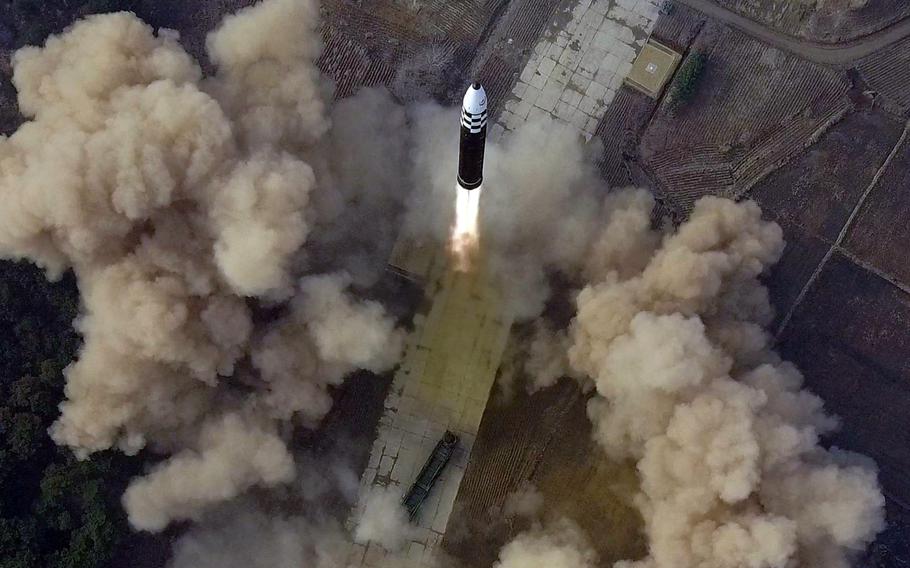 CAMP HUMPHREYS, South Korea — North Korea will "continue its nuclear, missile, and military modernization efforts" throughout the year and "leverage" its capabilities during potential negotiations with the United States, intelligence officials testified to lawmakers on Tuesday.
During a Senate Armed Services Committee hearing about worldwide threats, Director of National Intelligence Avril Haines and Defense Intelligence Agency Director Army Lt. Gen. Scott Berrier said North Korea and its leader, Kim Jong Un, will stay on course for developing and stockpiling the country's weapons programs.
"The agency is worried about North Korea, for sure, and their ballistic missile development timeline, as well as potential nuclear testing," Berrier said during the hearing that was broadcast by C-SPAN.
Berrier, in a written statement submitted to lawmakers, said that despite a lack of resources and reduced military training due to the COVID-19 pandemic, North Korea "is modernizing and expanding its missile force to more accurately target U.S. and allied interests in the Asia-Pacific region and across the continental United States."
Pyongyang, in frequent statements through its state-run media agencies, rails against the presence of roughly 28,500 U.S. troops on the Korean Peninsula. The regime describes the United States' joint military training with South Korea as a rehearsal for an invasion, and that its nuclear weapons development and missile tests are for defensive or preemptive strikes.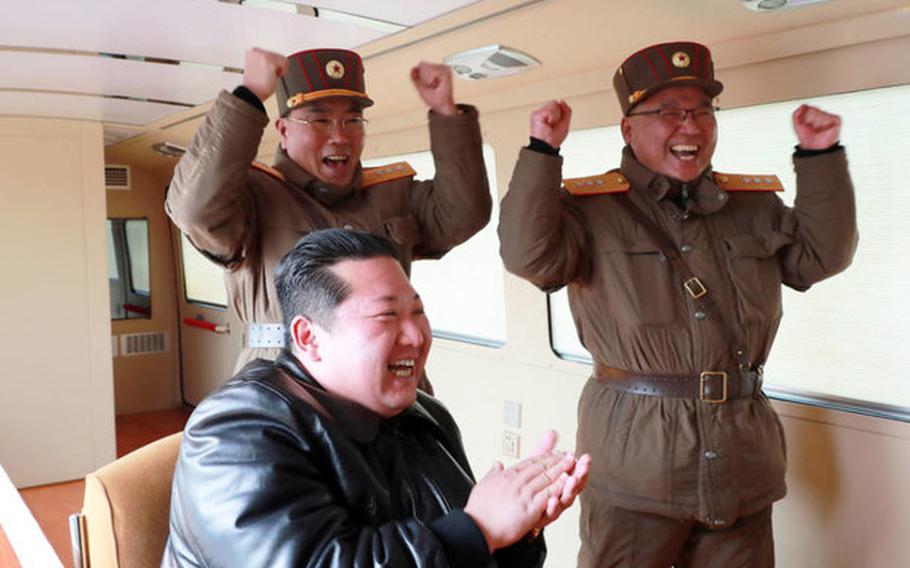 The North has conducted 14 rounds of missile tests so far this year, including a short-range submarine-launched ballistic missile on Saturday and an intercontinental ballistic missile theoretically capable of reaching the U.S. mainland on March 24.
"North Korea will probably continue to justify its actions by using U.S. policy, South Korea's military modernization, and combined U.S.–South Korean military exercises as pretext to normalize North Korea's military advancements," Berrier's statement said.
Berrier and Haines' testimony comes as U.S. officials speculate North Korea could be preparing for another nuclear test. State Department principal deputy spokeswoman Jalina Porter told reporters on May 6 that the department assessed the North could conduct its seventh nuclear test as early as this month and that the U.S. was coordinating with its allies.
Pyongyang's last nuclear test was conducted from an underground facility at Punggye-ri on Sept. 3, 2017. The test followed months of sharp rhetoric between then-President Donald Trump and North Korea, with the two sides threatening war.
The saber-rattling subsided after subsequent summits between Trump, Kim and then-South Korean President Moon Jae-in. Tensions temporarily ceased, with North Korea dismantling parts of the underground tunnels at its nuclear test site and the U.S. and South Korea agreeing to halt their large-scale military exercises.
But rather than outlining concrete steps toward denuclearization, the Trump administration and Kim based their détente on abstract ideals in their joint statements. Trump and Kim's loose agreements culminated in the breakdown at their summit in Vietnam in 2019 with no measurable progress on denuclearization.
South Korean President Yoon Suk Yeol in his inauguration speech Tuesday said he would leave the door to diplomacy open and provide economic incentives for North Korea, should it choose to denuclearize.
"If North Korea stops developing its nuclear program and turns to substantive denuclearization, I will prepare for an audacious plan to achieve epoch-making improvement in North Korea's economy and North Koreans' lives in cooperation with the international community," Yoon said.
---
---
---
---