Election of ex-dictator's son won't change Philippine military's pro-US posture, experts say
By
Stars and Stripes
May 11, 2022
---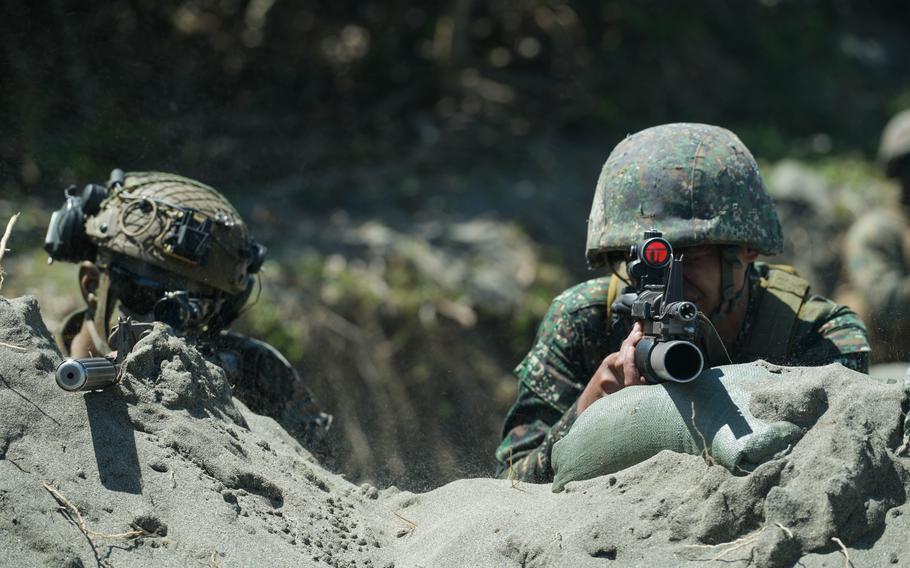 The election of a new president in the Philippines likely won't augur major changes for the country's military alliance with the United States, experts predicted this week.
Ferdinand "Bongbong" Marcos Jr., son of the country's late dictator who ruled from 1965-1986, won Monday's election with more than 30 million votes, twice as many as any other candidate, according to an unofficial tally reported by The Associated Press on Wednesday.
His running mate, Sara Duterte, daughter of outgoing leader Rodrigo Duterte, had a strong lead in a separate vice-presidential race, AP reported.
During the campaign, Marcos appeared to mirror Rodrigo Duterte's position on Manila's ongoing territorial disputes with Beijing. Marcos has said he wants closer ties with China and would consider setting aside a 2016 international court ruling that invalidated most of Beijing's claims to islands in the South China Sea.
Chinese fishing vessels were still intermittently coming and going in the Philippines' exclusive economic zone in the South China Sea in mid-March, a year after the Philippine government complained that 220 Chinese vessels had massed off the coast of Palawan Island, The Japan News reported March 26.
The U.S. military has challenged China's claims with regular freedom-of-navigation patrols and flights through and over disputed waters.
However, Marcos told Manila radio station DZRH in January that a U.S. role in trying to resolve the territorial disputes would be a "recipe for disaster" and engagement with China is the only option, according to AP.
Marcos' relations with the United States are complicated by a contempt of court order for his refusal to cooperate with the District Court of Hawaii, which in 1995 ordered his family to pay $2 billion to victims of his father's regime.
The regime, which ruled under martial law from 1972 to 1981, is alleged to have detained 70,000 people and tortured and killed thousands more, according to Amnesty International figures reported by Reuters on May 5.
The new leader won't improve relations with the U.S. until it nullifies an order for the arrest of members of his family for refusing to abide by the court's ruling, said Patricio Abinales, a professor at the University of Hawaii's School of Pacific and Asian Studies.
"Marcos Jr. may be allowed to address the UN during its sessions but none of the other Marcoses can set foot in the U.S. because of that ruling," he said in an email Tuesday.
The new president may continue Duterte's pro-China policies but will most likely not compel the Philippine military to change its pro-U.S. posture, Abinales said.
Last month, the U.S. and Philippines troops participated in Balikatan 22, billed as the allies' largest-ever military exercise. It involved 5,100 U.S. and 3,800 Philippine troops firing missiles and practicing coastal defense in the islands.
There is momentum in the Philippine defense and security establishment to work more closely with the U.S., said Ian Chong, an associate professor of political science at the National University of Singapore.
Developments are likely to include military spending, exercises, and possibly consideration of basing options," he said in an email Tuesday.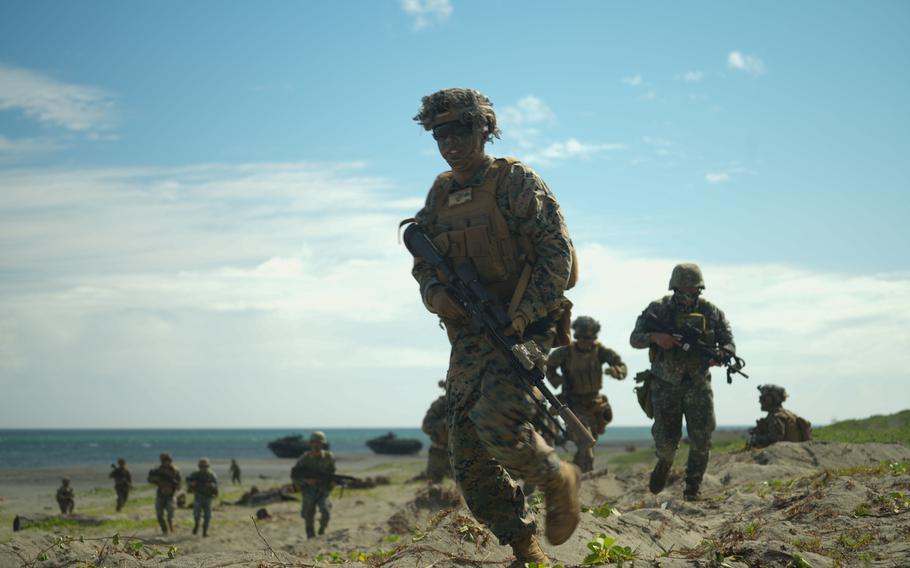 Facilities for visiting U.S. forces were supposed to be built on five Philippine military bases under the 2014 Enhanced Defense Cooperation Agreement. However, the only facility that has been completed to date is a warehouse at Cesar Basa Air Base on Luzon.
"Much as Marcos would like to develop ties with Beijing, he has to address continued [Chinese] pressure on areas of the South China Sea disputed with the Philippines," Chong said. "This includes everything from the arming of artificial features, deployment of maritime militia vessels to press [Chinese] claims, and a unilateral declaration of a non-fishing season."
Deep institutional and personal ties along with strong anti-China sentiment means the U.S.-Philippines military relationship will likely continue unencumbered, agreed Charmaine Misalucha-Willoughby, an associate professor of international studies at Manila's De La Salle University.
"So, by default, the new administration will still fall back on its longstanding relationship with the U.S.," she said in an email Tuesday.
Sara Duterte indicated, during the campaign, that she wants to become defense secretary, Misalucha-Willoughby said.
"She also wanted to make military service mandatory for Filipinos aged 18 years and above," she said. "If this is the likely trajectory, then we can expect a more militarist stance for the Philippines. The hope though is that this translates to continuing the modernization efforts for the armed forces."
---
---
---
---