ANALYSIS
Taiwan invasion would be risky move for Chinese leadership, defense experts say
By
Stars and Stripes
May 9, 2022
---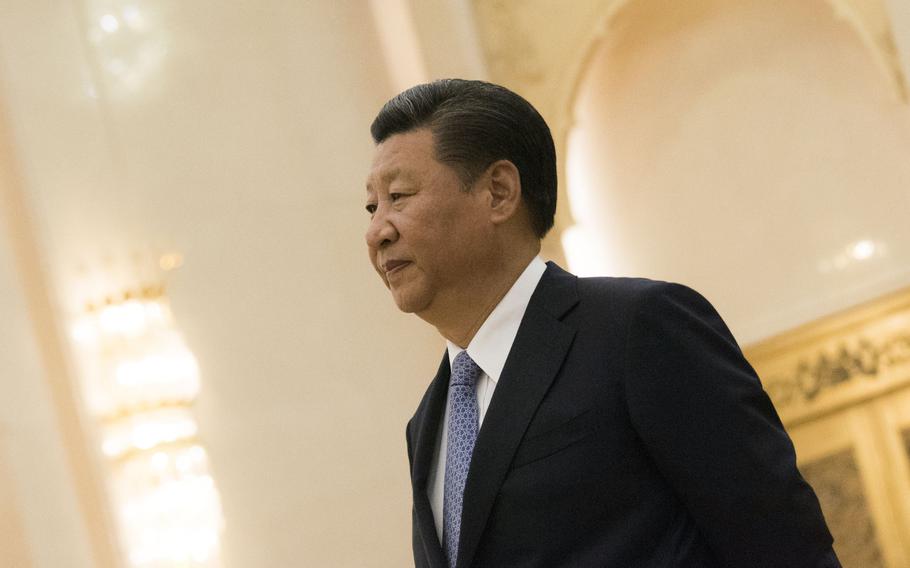 An effort by Beijing to invade Taiwan could become a "huge disaster" for China if the move provoked a Western response similar to the one that followed Moscow's invasion of Ukraine, security experts believe.
"Even without a U.S. military response, I seriously question the [Chinese military's current] ability to seize and then hold the island," Ralph Cossa, president emeritus of the Pacific Forum think tank in Hawaii, recently told Stars and Stripes in an email.
"Especially if the rest of the world responded similarly to how it has responded to [Russia's invasion of Ukraine], with massive amounts of military aid and equipment and severe political and economic consequences for the attacker," he said.
China could overtake Taiwan, which Beijing regards as a rebellious province, and force reunification "in the next six years," then-Indo-Pacific Command leader Adm. Philip Davidson warned the Senate Armed Services Committee in March 2021.
But occupying the self-ruling democracy wouldn't make China much stronger, according to Lyle Goldstein, director of Asia Engagement at Defense Priorities and Visiting Professor at Brown University.
"They would be a couple of hundred miles farther east and the Pacific is thousands of miles wide," he told Stars and Stripes by phone Saturday.
Ukraine's battlefield successes against invading Russian troops are likely having a sobering effect on Beijing, Goldstein said. Outnumbered and outgunned Ukrainian forces are using weapons, including Javelin anti-tank missiles, supplied by the United States and its allies to extract a heavy toll on Russian invaders.
"The Chinese are watching carefully," Goldstein said. "It's going to be very clear to Chinese strategists that these (missile) systems like the Stinger or Javelin make a big difference."
There are indications that the U.S. and its allies would help defend the democratic territory of more than 23 million if China attacks.
Taiwan President Tsai Ing-wen confirmed the presence of a small contingent of U.S. troops on the island on Oct. 28 and told CNN she was confident America would come to the island's defense. A week earlier, President Joe Biden said the U.S. would defend Taiwan if China attacked, although his comments were walked back by the White House.
Still, amid Russia's ongoing invasion of Ukraine, security experts are pondering the implications for U.S. national security if there's a successful Chinese takeover of Taiwan.
China might base military aircraft, warships, radar and early warning facilities on the island, Cossa said. Weapons and bases could operate within months of an invasion, he added.
Deep waters off Taiwan's east coast could give Chinese submarines an advantage if they were based there, Goldstein said.
"China has always had a problem egressing submarines into deep water," he said. "China's coast doesn't have a lot of deep water."
Beijing's relatively noisy and detectable submarine fleet discounts some potential advantages of basing boats in Taiwan, according to Mike Sweeney, a nonresident fellow at the Washington, D.C.-based Defense Priorities think tank.
"Until China can achieve super-quieting, its nuclear submarines will continue to register on acoustic sensors throughout the ocean," he wrote in an April 12 report on the think tank's website.
China's diesel-electric attack submarines have limited range but basing them on Taiwan might allow them to sortie deep into the Philippine Sea or north toward Japan's east coast, according to Sweeney.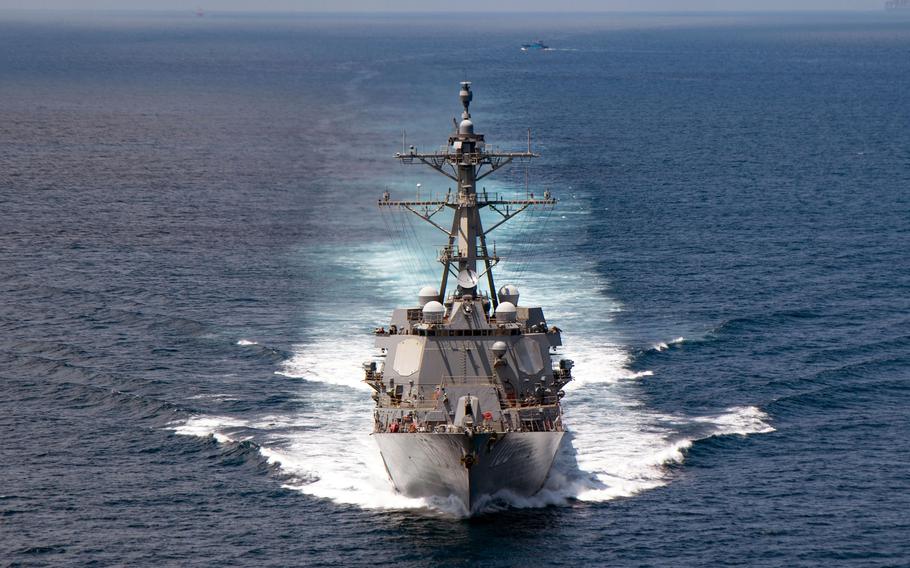 Basing sensors on Taiwan would enhance the effective range of China's capabilities against mobile targets, like U.S. aircraft carriers, he wrote.
The potential benefits that China and President Xi Jinping might accrue militarily through a takeover of Taiwan need to be balanced against the likely costs, Sweeney said. For example, Pacific states could opt for extreme measures to balance China.
Australia recently joined the AUKUS defense pact with the United Kingdom and the U.S., Japan has increased defense spending and the Philippines has recommitted to routine exercises with American forces.
"Some Australian scholars, for example, have begun to openly discuss nuclear options as a hedge against a possible U.S. retreat from its alliance commitments," Sweeney wrote. "A possible nuclear deterrent is also seeing increased interest in South Korea."
Sweeney added: "It is difficult to conjure scenarios where an invasion of Taiwan results in a more hospitable regional environment for China."
---
---
---
---