South Korea's president-elect vows to develop a military 'super gap' over North Korea
By
Stars and Stripes
April 26, 2022
---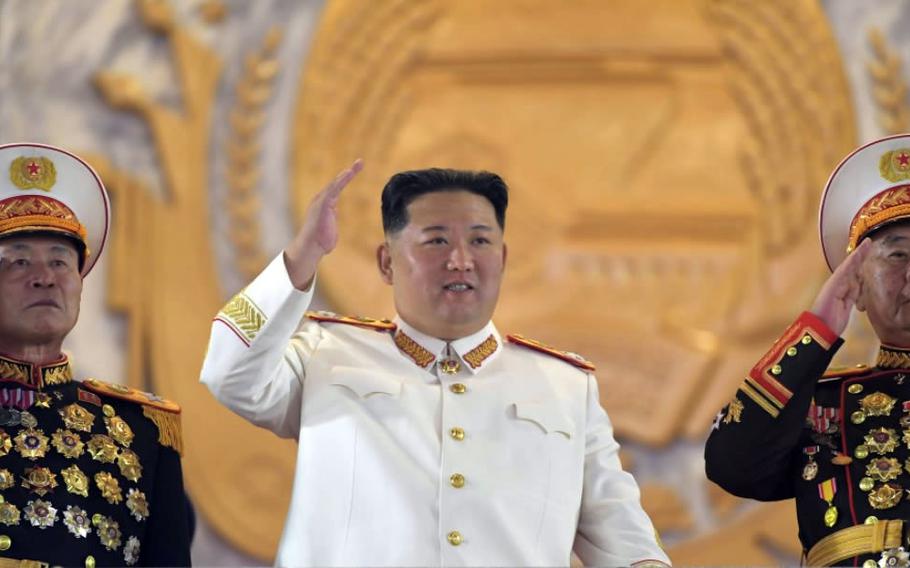 CAMP HUMPHREYS, South Korea — North Korea "advertised weapons and nuclear abilities" during a parade Monday, according to the South Korean president-elect, who promised "before everything else" to deter the communist regime's military threats.
North Korean leader Kim Jong Un spoke at the evening parade in Pyongyang that celebrated the 90th anniversary of the North Korean army. He said his country ought to "strongly push ahead" with building a formidable army and acquire military technology, according to the state-run Korean Central News Agency.
North Korea's nuclear arsenal is "the symbol of our national strength and the core of our military power," Kim said, according to KCNA. "If any forces try to violate the fundamental interests of our state, our nuclear forces will have to decisively accomplish its unexpected second mission."
The next day, the transition committee of South Korean President-elect Yoon Suk Yeol, who is slated to take office May 10, said North Korea's display of weaponry belies its promises of peace.
"It has been proved through the military parade that North Korea has been actually immersing itself in developing means to threaten peace, not only on the Korean Peninsula, but also in Northeast Asia and the world, while insisting on peace and dialogue outwardly for the past five years," the Commission on Presidential Transition said in a statement.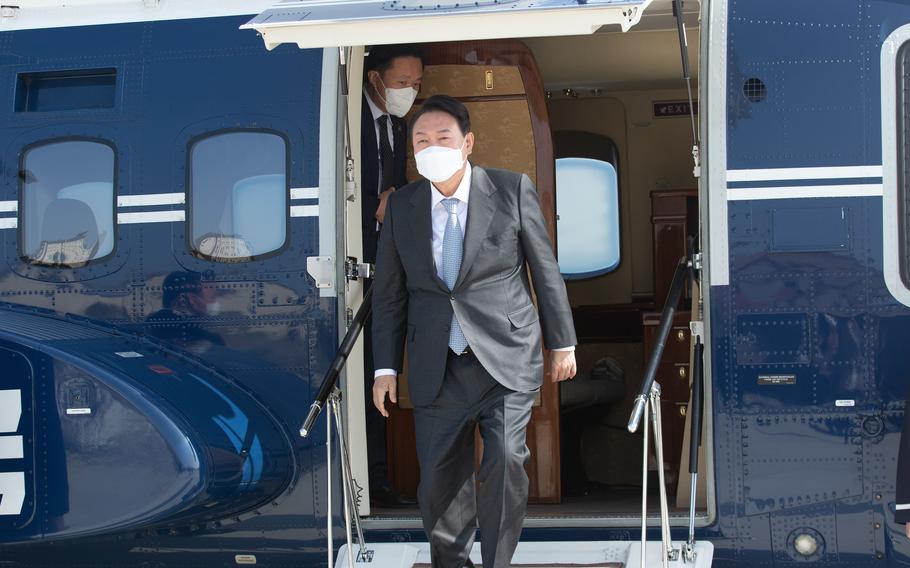 North Korea's threats are "fraught and realistic" and deterring them is "an urgent task before everything else," according to the statement.
The president-elect pledged to develop a "super gap" in military technology between the North and South, while strengthening the alliance between Seoul and Washington.
North Korea claims that its nuclear and weapons programs are primarily defensive and aimed at deterring countries like the United States.
Photos of the parade released by KCNA showed rows of marching troops, military vehicles and weapons, including what the agency described as the Hwasong-17. The intercontinental ballistic missiles are considered to be the largest in the regime's arsenal and can theoretically reach the U.S. mainland.
Although North Korea said it successfully test-fired the Hwasong-17 in March, South Korea's military suggested the missile was a smaller variant.
Yoon, a former chief prosecutor and a member of the conservative People Power Party, will replace outgoing South Korean President Moon Jae-in, a member of the Democratic Party.
Yoon campaigned on responding decisively toward North Korea's provocations and separating himself from the Moon administration, which was criticized for catering to Pyongyang's interests.
Stars and Stripes reporter Yoo Kyong Chang contributed to this report.
---
---
---
---