Despite North Korean missile 'provocations,' diplomacy still an option, US officials say
By
Stars and Stripes
April 19, 2022
---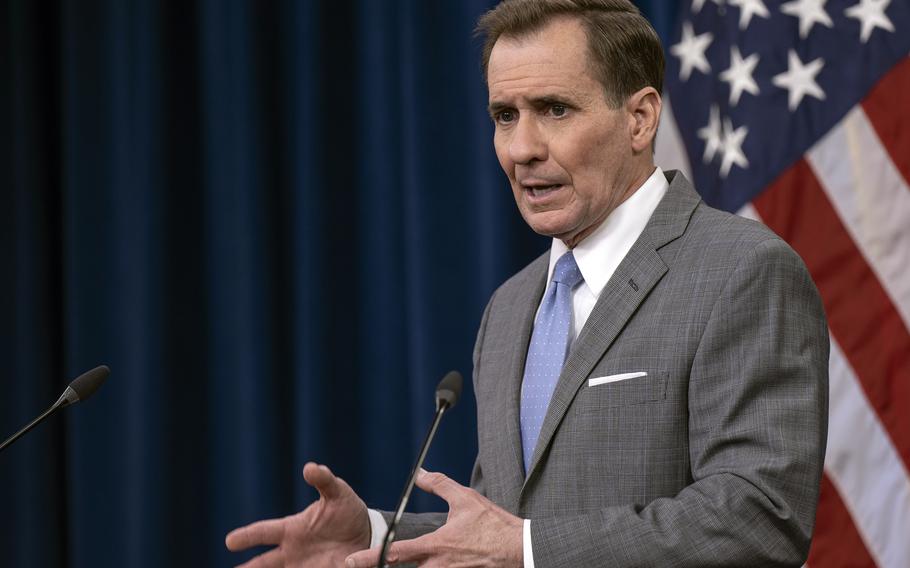 CAMP HUMPHREYS, South Korea — U.S. officials on Tuesday continued to call for North Korea to return to the negotiating table days after Pyongyang conducted another round of missile tests.
"We have made very clear that the door to diplomacy, the door to dialogue, remains open," State Department spokesman Ned Price said at a Monday press briefing in Washington, D.C.
North Korea "needs to cease its destabilizing actions and instead choose the path of engagement, something it has not yet done," he said.
The North on Saturday fired two missiles that it described as part of a "new tactical guided weapon system," its 12th round of tests so far this year. The country on Friday celebrated the 110th birthday of the regime's founder, Kim Il Sung, a date it has marked previously with military parades and weapon displays.
The missiles launched Saturday flew 68 miles off North Korea's eastern coast at an estimated altitude of 15.5 miles, the South Korean Joint Chiefs of Staff said Sunday. Pyongyang's state-run media on Sunday described them as tactical weapons meant for long-range artillery units and the country's "tactical nuclear operation."
Their range is much shorter than that of an intercontinental ballistic missile that the North tested March 24, one capable in theory of striking the continental United States.
Pentagon press secretary John Kirby said Monday the U.S. regards North Korea's continued weapons tests as "provocations" and called on the regime to negotiate an end to its missile testing and nuclear weapons programs.
"North Korea continues to pursue a ballistic missile program and nuclear capabilities that, at least, we think, they believe will help intimidate and threaten our allies and partners in the region, and that includes the rest of the Korean Peninsula," Kirby said.
Many of the missiles tested by North Korea violate U.N. Security Council resolutions, Kirby said.
"We have said repeatedly that we're willing to sit down with Pyongyang, no preconditions to begin, to have discussions about the denuclearization of the peninsula," he said. "And today, rather than showing any willingness to sit down in good faith and negotiate and talk and use diplomacy, the North continues to conduct tests again."
Price also urged diplomatic engagement by North Korea and said the U.S. "will make clear" that the regime's actions will have consequences as long as it continues its course.
Those consequences consist largely of sanctions against North Korea and its affiliates. In May, the U.S. unilaterally imposed sanctions against five entities who are alleged to have aided Pyongyang's weapons program.
North Korea has been subject to U.N. sanctions since 2006, after it conducted an underground nuclear test. The U.S.-led effort to apply more sanctions against North Korea stalled after Russia and China used their veto power in the Security Council.
Meanwhile, the U.S. and South Korea began their semi-annual desktop military exercises on Monday, nine days of computer simulations designed to improve the allies' defensive capabilities, according to a Joint Chiefs news release on Sunday.
---
---
---
---