US approves air-defense upgrade for Taiwan as COVID-19 nixes reported visit by Pelosi
By
Stars and Stripes
April 8, 2022
---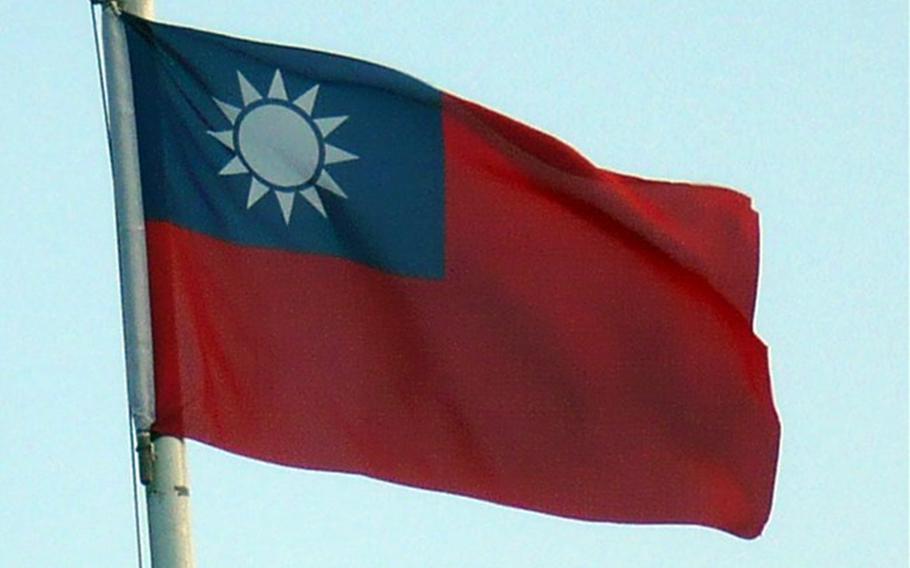 The United States has approved a $95 million military sale to boost Taiwan's air defenses, as China sends increasing numbers of warplanes near the island democracy.
Details of a contract to support "training, planning, fielding, deployment, operation, maintenance, and sustainment of the Patriot Air Defense System" on Taiwan were released by the Defense Security Cooperation Agency on Tuesday.
Chinese military planes enter Taiwan's air defense identification zone on an almost daily basis, according to data published by Taiwan's Defense Ministry.
In the past few months, 250 Chinese aircraft have entered the island's zone, double the number the same period last year, Japanese broadcaster NHK reported Thursday. An air defense identification zone, which typically extends beyond a nation's airspace, is an area defined by that country to control and identify approaching aircraft.
"This proposed sale serves U.S. national, economic, and security interests by supporting the recipient's continuing efforts to modernize its armed forces and to maintain a credible defensive capability," the Defense Security Cooperation Agency said in its statement.
Raytheon Technologies, which makes the Patriot system, referred questions about the sale to the U.S. and Taiwanese governments.
The Communist Party of China considers Taiwan a renegade province that must ultimately be unified politically with the mainland.
The U.S. continues to help Taiwan maintain sufficient self-defense capabilities, Taiwan's Defense Ministry said in a statement posted on its website following the U.S. announcement.
"This arms sale shows that the United States attaches great importance to [Taiwan's] national defense and security," the statement said. "The two sides will continue to consolidate the security partnership and jointly maintain peace and stability in the Taiwan Strait and the Indo-Pacific region."
China will take "firm and robust measures" to protect its sovereignty and security interests, Chinese Foreign Ministry spokesman Zhao Lijian told reporters while addressing the sale at a press conference Wednesday.
U.S. arms sales to Taiwan "gravely undermine China's sovereignty and security interests, and severely harm China-US relations and peace and stability across the Taiwan Strait," he said, according to a transcript of the press conference. "China rejects and deplores this." 
The latest upgrade for Taiwan, which received its first Patriots in 1997, shows America's commitment to helping nations develop defense capabilities, the Alexandria, Va.-based Missile Defense Advocacy Alliance said in a statement Wednesday. The group lobbies for missile defense, deployment and development.
Meanwhile, a reported visit to Taiwan by U.S. House Speaker Nancy Pelosi appears to be postponed. She has tested positive for the coronavirus, her office said in a statement Thursday.
The speaker's deputy communications director, Drew Hammill, tweeted Friday that a congressional delegation to Asia, which Pelosi was to have led, "will be postponed to a later date."
Pelosi had planned to visit the island on Sunday after meeting Japanese Prime Minister Fumio Kishida, according to a Friday report citing unnamed sources by the Fuji News Network.
China would respond with "resolute and forceful measures" if Pelosi were to visit Taiwan, the state-run Global Times newspaper reported Friday.
The last visit to Taiwan by a House speaker was in 1997 by Newt Gingrich, said Norah Huang, director for international relations at the Prospect Foundation, a security and foreign affairs think tank in Taipei.
"Pelosi has a long record of speaking up for democracy and human rights," she told Stars and Stripes in an email Friday. "She helped young activists involved in the 1989 student movement to leave China and advocated support for democracies along the way of her career."
A visit by the speaker to Taiwan would amplify support for democracy and opposition to authoritarian regimes and human rights abusers, Huang said.
This would be especially important "against the backdrop of the acute display of atrocity by Russian armed forces in Ukraine, the crack-down on Hong Kong civilian rights and the growing aggressiveness of [China] in Taiwan Strait," she said.
---
---
---
---