Chinese military activity spurs Japan to move radar unit closer to Taiwan, Senkaku islands
By
Matthew M. Burke and Mari Higa
Stars and Stripes
April 4, 2022
---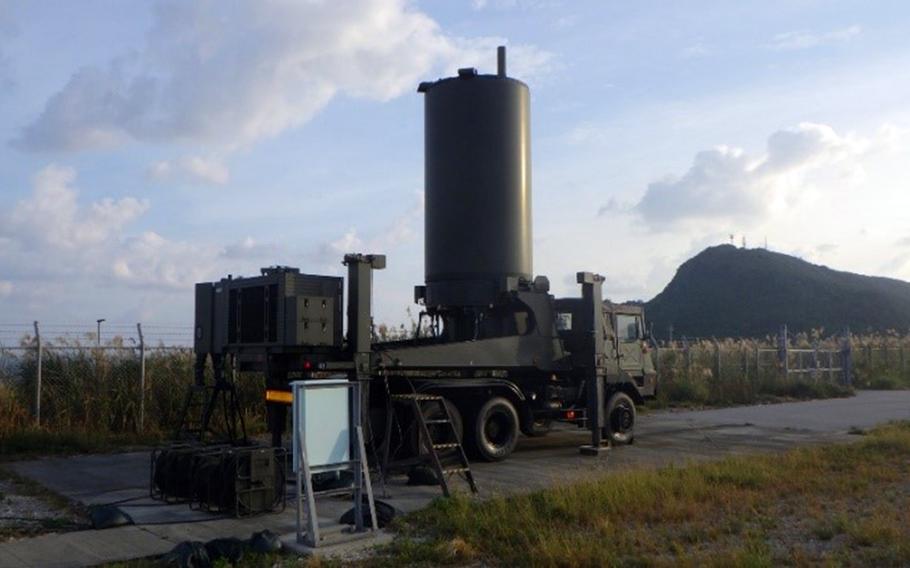 CAMP FOSTER, Okinawa – The Japan Air Self-Defense Force has repositioned a mobile radar unit on its southern island chain to strengthen defenses due to increased Chinese activity in the region.
Approximately 20 members of the 53rd Guard Team accompanied a TPS-102 radar unit to Yonaguni Island on Friday, according to a Self-Defense Force spokesman. The island, about 70 miles off Taiwan's eastern coast, is Japan's westernmost territory.
The troops relocated from Miyako Island, about 140 miles to the east, the spokesman said Monday.
The move will "strengthen the defense of our country at a time when neighboring countries are increasing their activities around our country," the spokesman said, referring to China, whose coast guard frequently enters waters claimed by Japan around the Senkaku Islands, about 125 miles north of Yonaguni.
"Not only their activities are increasing, but also their activity area is expanding," the spokesman said.
Government spokespeople in Japan typically speak to the media on condition of anonymity as a condition of their employment.
The spokesman declined to provide details on the TPS-102 radar system, other than to say it can detect "anything that flies." The cylindrical unit is mounted on the back of a truck.
Japan has launched its aircraft 571 times to intercept approaching Chinese drones, fighters, bombers and surveillance planes through three quarters of fiscal year 2021, which ended Thursday, according to Air Self-Defense Force data. That's 113 more than all of the previous fiscal year. Data for the final quarter has not yet been made available.
In March 2019, Japan deployed troops to three new bases in the country's south aimed at solidifying defenses around the Ryukyu Islands — also called the Nansei Islands — which run south from Japan's four main islands toward Taiwan.
Approximately 400 troops were stationed at a new garrison on Miyako. Plans call for 800 troops at the base, eventually.
Another 560 troops were placed on two bases on Kagoshima prefecture's Amami Oshima, north of Okinawa but south of Japan's main islands. A new command is also planned for Ishigaki Island, which lies between Yonaguni and Miyako.
A Japan Ground Self-Defense Force base with about 160 coastal surveillance troops was placed on Yonaguni is 2016, a Self-Defense Force spokesman said Monday.
The Ground Self-Defense Force plans to deploy an electronic warfare unit to Yonaguni as early as fiscal 2023, its spokesman said.
Japan bolstering its defenses on the southern island chain is in response to activity by China, the Air Self-Defense Force spokesman said.
---
---
---
---