Japanese lawmakers hope to improve ties with South Korea when new leader takes office
By
Stars and Stripes
April 6, 2022
---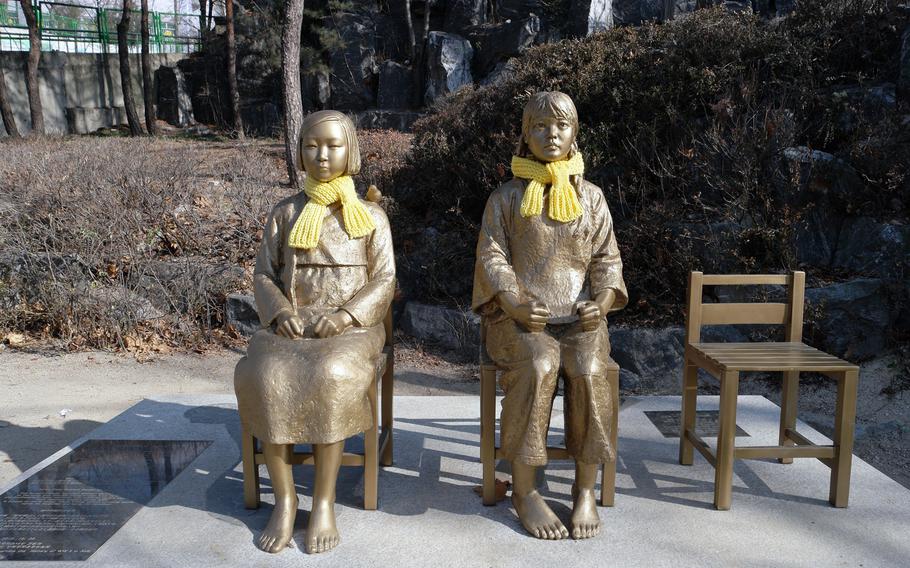 TOKYO – Japanese lawmakers say now is the time to improve ties with South Korea as a new South Korean president prepares to take office next month.
Members of the nonpartisan Japan-South Korea Parliamentarians' Union pledged on Tuesday to work toward improving relations between Japan and South Korea when President-elect Yoon Seok-youl, of South Korea's People Power Party, takes office May 10.
"Now is the chance to go back to the basics to build mutual understanding and improve Japan-Korea relations for the peace and stability of Asia," said Fukushiro Nukaga, the group's chairman and a member of the ruling Liberal Democratic Party.
Yoon is seen as a leader who wants to improve relations between the two countries, according to a report Tuesday by Japanese broadcaster TBS.
The parliamentarians' union promotes relations between Japan and South Korea. About 50 lawmakers from the Liberal Democratic Party and other parties attended Tuesday's meeting, public broadcaster NHK reported.
The group agreed to promote ties by meeting with South Korean lawmakers in Japan and Korea, and by assessing the situation around the COVID-19 pandemic, NHK reported.
Historical differences between Japan and South Korea, such as the World War II-era comfort women sexual slavery issue and an ongoing dispute over the sovereignty of islands known as Takeshima in Japan and Dokdo in South Korea, have soured their relationship in recent years.
In January, the Japanese embassy in Seoul returned a holiday gift box from South Korea's presidential Blue House because it contained an image of the disputed islands.
Yoon has voiced support for stronger U.S. ties and a tougher stance against neighboring North Korea.
---
---
---
---