Tokyo, Hiroshima suspend Russian sister-city exchanges over Ukraine invasion
By
Stars and Stripes
March 21, 2022
---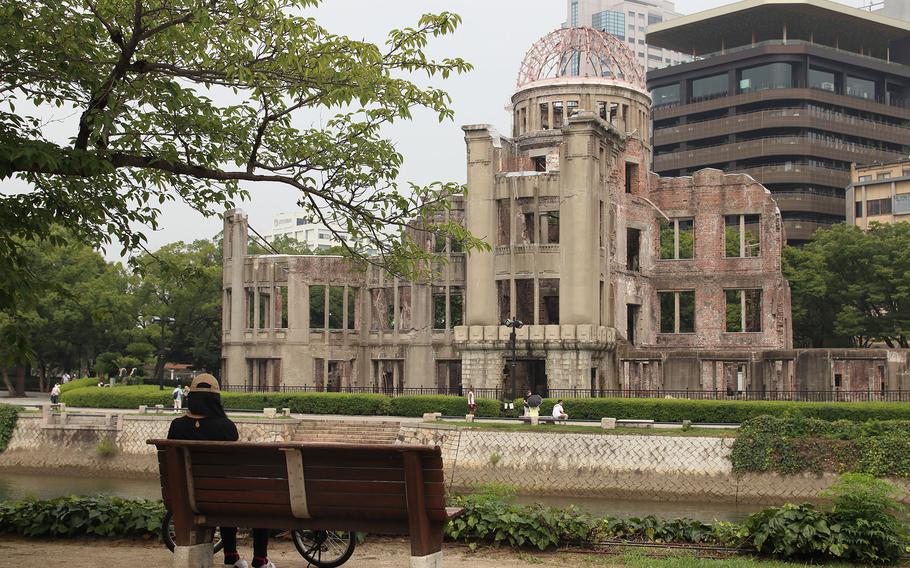 TOKYO ⁠— Some Japanese governments are suspending exchanges with their Russian sister cities in the wake of the country's ongoing invasion of Ukraine.
Sister city and twin town relationships aim to promote culture and commercial ties between two geographically or politically distinct localities.
Tokyo and Moscow have been sister cities since 1991.
"We will halt exchanges with our Russian city to show solidarity with Ukraine," Tokyo Gov. Yuriko Koike told reporters March 11. Past exchanges have included the presentation of cherry blossom trees to Moscow.
However, that sister-city relationship won't be outright eliminated, the Asahi newspaper reported a day later, citing an unnamed metropolitan government official.
Hiroshima has decided not to send a delegation that includes Mayor Kazumi Matsui to Volgograd, Russia, in September to celebrate the 50th anniversary of their sister-city ties, the Mainichi newspaper reported Sunday.
The mayors of Hiroshima and Nagasaki penned a joint protest letter to Russian President Vladimir Putin on Feb. 28 after the leader put his nuclear deterrence forces on high alert, raising fears that the Ukraine invasion could lead to a nuclear conflict.
The United States dropped the world's first atomic bomb on Hiroshima on Aug. 6, 1945, killing 140,000 people. It dropped a second bomb three days later on Nagasaki, killing another 70,000.
"Such conduct is a violation of the ardent wishes of the survivors of the atomic bombs, who have been calling for the abolition of nuclear weapons, to 'never let anyone in the world go through the same suffering," the letter said.
Hiroshima, like Tokyo, plans to maintain its sister-city relationship with Volgograd, the Asahi report said. Nagasaki does not have such an agreement with a Russian city.
On March 10, the Ukrainian embassy in Tokyo took to Twitter and called on Japan's local governments to end relations with sister cities in Russia, the Asahi reported March 12. It also urged Japanese universities to cut cooperative ties to Russian schools.
However, those tweets were deleted after the embassy received many complaints, the report said.
Other local governments criticized Russia for its armed invasion against Ukraine but have said they will maintain their relationships with Russian cities.
Osaka, Japan's second largest metro area, has been sister cities with St. Petersburg, Russia, since 1979. Mayor Ichiro Matsui sent a letter to Gov. Alexander Beglov on March 8 urging Russia to withdraw its military from Ukraine.
"It must be profoundly stated that the Russian Federation's current act of aggression against another country by the use of force is a clear violation of international law," Matsui wrote.
He said he is sure that the citizens of both Osaka and St. Petersburg stand together for world peace.
"I strongly hope the current situation will be resolved through peaceful means as soon as possible, and that both cities can continue toward the future-oriented path of fostering robust sister city relations," Matsui wrote.
---
---
---
---