Coronavirus emergency measures in Japan to expire March 21 as infections decline
By
Stars and Stripes
March 16, 2022
---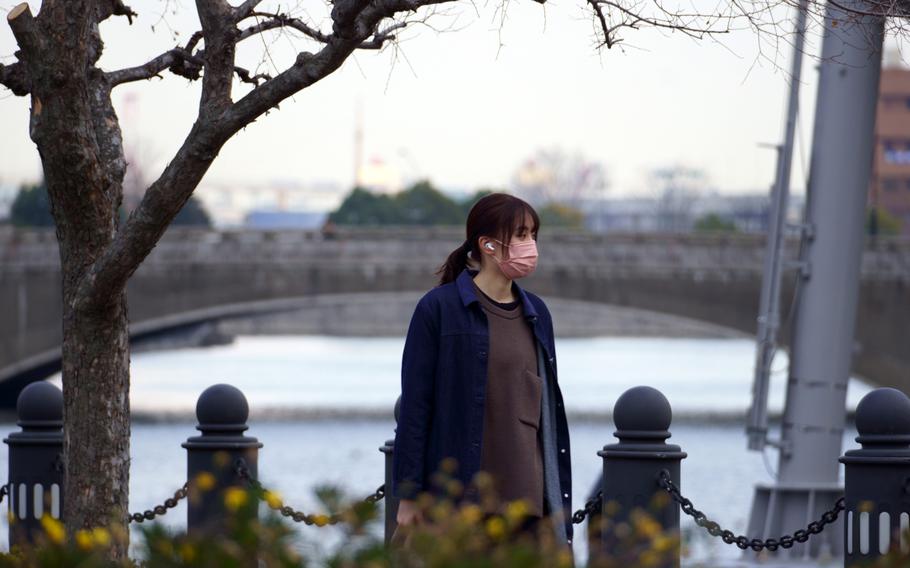 Stars and Stripes is making stories on the coronavirus pandemic available free of charge. See more stories here. Sign up for our daily coronavirus newsletter here. Please support our journalism with a subscription.
TOKYO – The quasi-emergency in 18 prefectures, including Tokyo and three of its neighbors, will end on schedule Monday as the number of new COVID-19 cases continues to fall across the country, according to Japan's prime minister.
"The exit of the sixth wave has come in sight," Fumio Kishida said during a televised news conference Wednesday evening.
The measures, which encourage bars and restaurants to close early and refrain from alcohol sales, took effect Jan. 19 in those areas.
Tokyo's new infection numbers fell below 10,000 per day for five consecutive days starting Friday, according to metropolitan government data. The city reported 10,221 new cases Wednesday, according to public broadcaster NHK.
Japan reported 50,695 new cases Tuesday, according to the Johns Hopkins Coronavirus Resource Center.
The pandemic's omicron phase has clung stubbornly to Japan. The country reported 65,368 new cases March 1 and averaged nearly 61,000 new daily infections that week. New cases averaged nearly 53,000 per day during the week ending Tuesday.
Japan has eased other measures designed to restrict the influx of foreigners into the country. In early March it raised to 5,000 the number of people permitted to enter the country daily, raised it again to 7,000 effective Monday and may raise it further to 10,000 in April, Kyodo News reported Wednesday.
The U.S. military population is largely unaffected because it's governed by the status of forces agreement that lays out its rights and responsibilities in Japan.
Japan in November announced it would permit students and businesspeople to enter the country but quickly backtracked once omicron appeared. The variant, although less virulent than its predecessors, spread more easily and created hundreds of thousands of cases, hitting daily records unseen in preceding phases of the pandemic.
Tokyo, however, will continue to restrict large gatherings in its parks as the cherry blossoms appear, NHK reported Wednesday. The Japanese traditionally gather beneath the flowering trees to celebrate the onset of spring.
Public health experts in Tokyo cautioned last week that a small but rising number of people tested positive for the BA.2 subvariant of omicron starting in February, according to The Asahi newspaper on Friday.
U.S. Forces Japan reported 93 new cases of COVID-19 at 12 U.S. installations as of Tuesday, according to a daily update on its website. The command last reported 73 new cases on Monday. None of its coronavirus patients were hospitalized or considered serious cases.
Four U.S. bases accounted for the bulk of those new infections: 24 at Yokota Air Base, the western Tokyo airlift hub where USFJ is headquartered; 20 at Yokosuka Naval Base, the 7th Fleet's homeport south of Tokyo; 17 at Marine Corps Air Station Iwakuni south of Hiroshima, where Carrier Air Wing 5 is stationed; and 13 at Misawa Air Base in northeastern Japan, home of the 35th Fighter Wing.
USFJ has not reported an update every day in March but on four days reported more than 90 new cases, including Tuesday. The command has reported an average 78 new cases daily this month.
Stars and Stripes reporter Hana Kusumoto contributed to this report.
---
---
---
---