Pentagon: North Korea is developing new ICBM system with recent missile tests
By
Stars and Stripes
March 10, 2022
---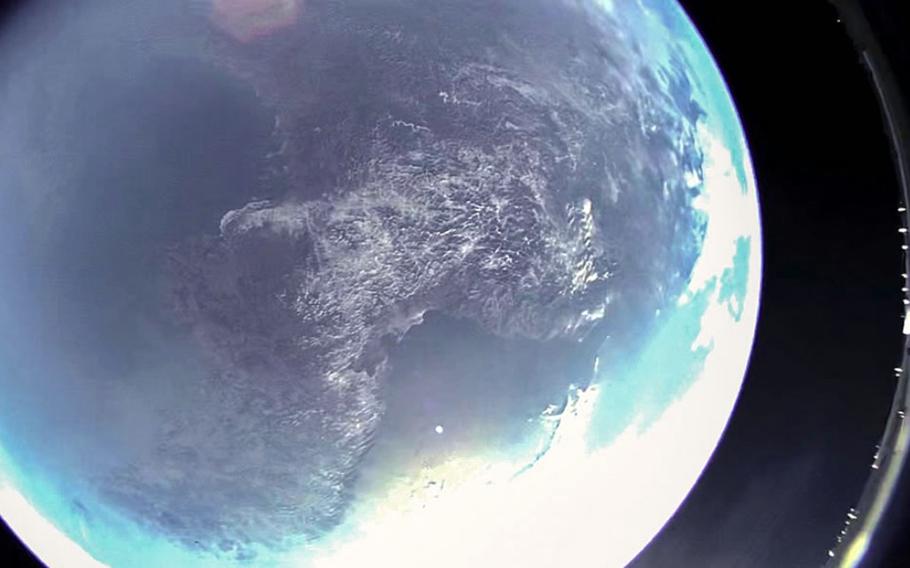 North Korea's test launch of two missiles in recent weeks were part of its effort to develop a new intercontinental ballistic missile system and likely means more tests to come, the Pentagon said Thursday.
Both of the missiles North Korea fired on Feb. 26 and March 4 flew less than 200 miles before landing in the ocean. The tests were part of a series of nine launches by the communist regime, so far, this year.
"The purpose of these tests, which did not demonstrate ICBM range, was likely to evaluate this new system before conducting a test at full range in the future, potentially disguised as a space launch," Pentagon press secretary John Kirby said in a statement.
The Pentagon's conclusion was based on analysis by the U.S. government, Kirby said, but offered no further details about how or by whom the analysis was conducted.
North Korean state media reported a day after the February launch that it was an "important test" of "great significance" in developing a reconnaissance satellite.
But the nation, long an international pariah, has offered little more on the nature of the launches.
"While [North Korea] chose not to publicize information on the systems involved in these launches, the United States is revealing this information publicly and sharing it with other allies and partners because we believe that the international community must speak in a united voice to oppose the further development and proliferation of such weapons by the DPRK," Kirby said.
The launches violate numerous resolutions by the U.N. Security Council.
The tests "needlessly raise tensions and risk destabilizing the security situation in the region," Kirby said.
The U.N. has sanctioned North Korea multiple times over the past two decades in response to its nuclear and missile testing.
The ICBM missile system now being tested was first unveiled in October 2020 during a Workers' Party of Korea parade, Kirby said.
The pair of recent launches signals that Pyongyang intends to "conduct a satellite launch via a space launch vehicle," according to an analysis by Vann H. Van Diepen published Wednesday on the 38 North blog.
"The range and altitude demonstrated in the launches indicate that, if fired on a traditional ballistic missile trajectory, the boosters could have delivered a payload to a range of about [808 miles]— making them [medium-range ballistic missiles]," wrote Van Diepen, who served as U.S. national intelligence officer for weapons of mass destruction and proliferation from 2006 to 2009.
38 North is a North Korea-monitoring website run by the Stimson Center in Washington, D.C.
A new satellite launch would be North Korea's first since 2016, Van Diepen wrote, and such a test could "make technical contributions to North Korea's ICBM capability, although the extent would depend on the characteristics of the booster and the details of the launch."
Kirby said the U.S. will continue to coordinate with allies and partners in addressing threats posed by North Korea and "to advance our shared objective of the complete denuclearization of the Korean Peninsula."
---
---
---
---