COVID-19 case counts continue to fall in Tokyo and on US military bases in Japan
By
Stars and Stripes
February 16, 2022
---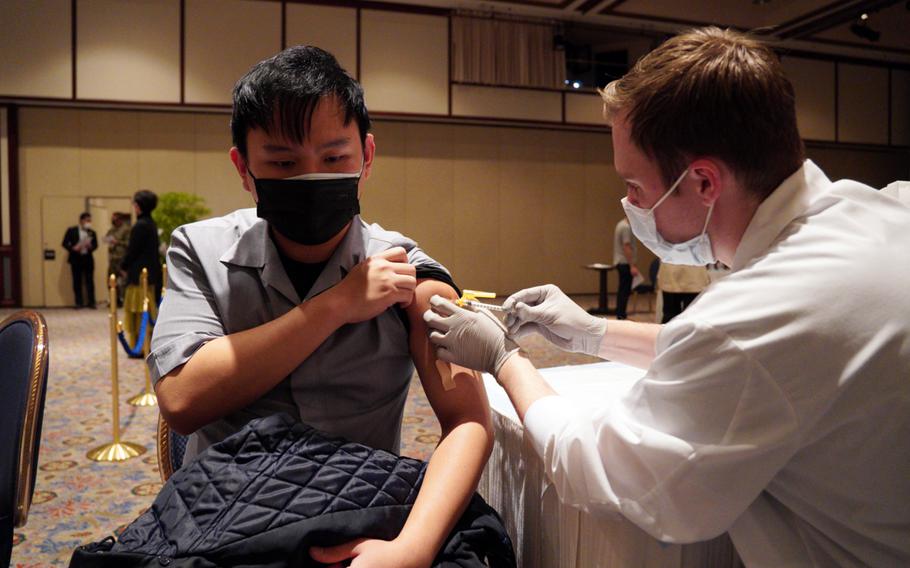 TOKYO — The number of new COVID-19 infections Wednesday in Japan's capital city was less than those a week prior for the eighth day in a row, according to Japanese media and government reports.
Tokyo confirmed 17,331 new cases, according to public broadcaster NHK, more than Tuesday but 956 fewer than Feb. 9.
Japan reported 84,158 new cases Tuesday, but the seven-day average had fallen to 83,669 infections, according to the Johns Hopkins Coronavirus Resource Center. That number was 94,491 on Feb. 8.
U.S. Forces Japan reported 81 new cases, including two pending confirmation, across 13 military installations on Wednesday. None are hospitalized or in serious condition. The command reported 115 on Tuesday.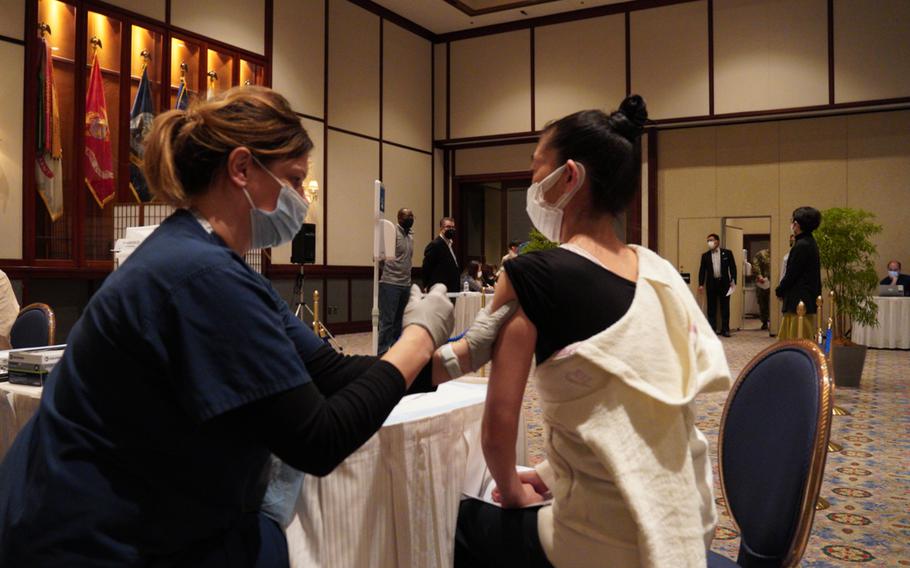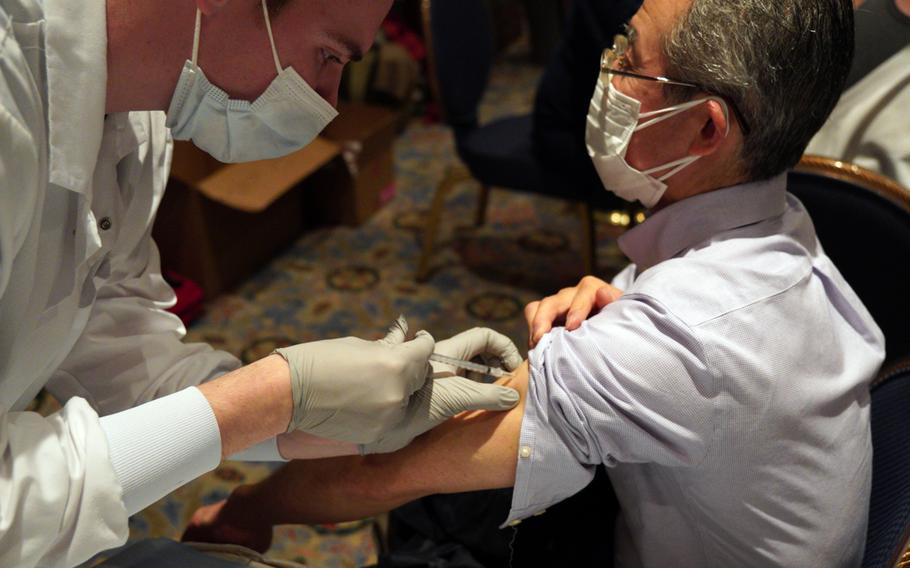 Yokosuka Naval Base, the homeport of 7th Fleet south of Tokyo, topped the list with 27 cases. Yokota Air Base in western Tokyo followed with 12 and Marine Corps Air Station Iwakuni south of Hiroshima reported nine, according to USFJ.
Naval Air Facility Atsugi said in a Facebook post Wednesday that 17 people have tested positive since its last update on Friday. The base, about 25 miles southwest of Tokyo, has 24 active cases.
The New Sanno Hotel, a recreational property in the heart of Tokyo run by Naval Joint Services Activity, has reported five COVID-19 cases so far this month. Hotel employees lined up for a round of booster shots on Wednesday.
The New Sanno, a popular destination for off-duty U.S. service members, closed its usual operations between August 2020 and April 2021 to instead provide a quarantine space for members of the U.S. military community as they arrived in Japan, hotel general manager Paul Savarese told Stars and Stripes by phone Wednesday.
Incoming personnel were required to quarantine, also called restriction of movement, or ROM, up to 14 days during the depths of the pandemic.
"It's been a learning experience for us," Savarese said.
In that mission, the New Sanno staff developed a pandemic protocol for operating safely once the hotel opened again for leisure activity, he said.
About 260 of the hotel's 272 employees are Japanese, Savarese said. Most are vaccinated and were eager to get the jab, either through the shot clinics at the hotel by Naval Hospital Yokosuka or by the Japanese government, Savarese said. The Japanese employees, unlike their American colleagues, are not required to get vaccinated.
The hotel staff soldiered on during the pandemic, Savarese said. They "found ways to be creative," including alternative work schedules, and by scheduling periods for training and education.
"Between the U.S. and the Japanese government being very supportive and being supportive of the staff, nobody was laid off or let go," he said.
---
---
---
---