Omicron wave slows in Tokyo as COVID-19 cancels another US-Japan friendship festival
By
Stars and Stripes
February 15, 2022
---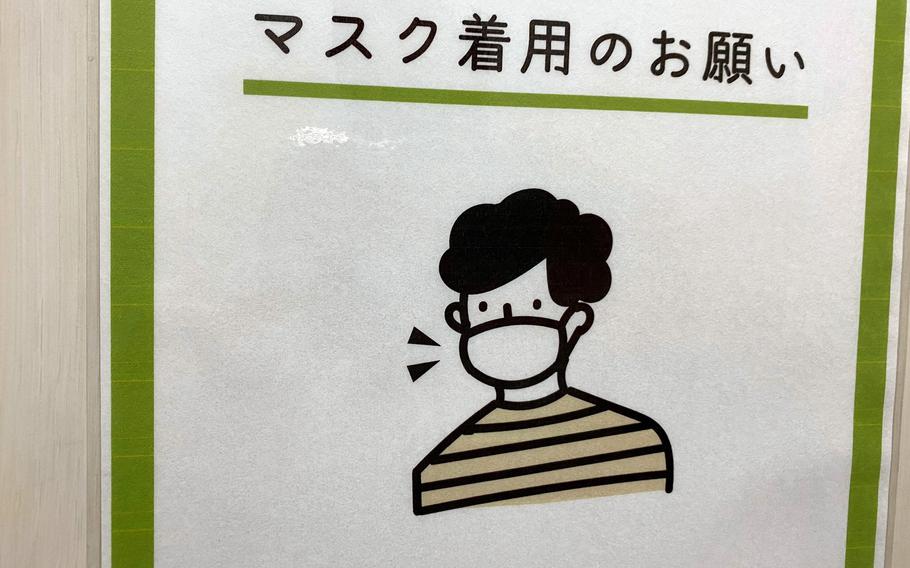 TOKYO — The number of new COVID-19 cases in Japan's capital city was lower again Tuesday than it was a week prior, a sign the omicron phase of the pandemic is losing steam.
Tokyo confirmed that 15,525 people tested positive Tuesday for the coronavirus respiratory disease, according to public broadcaster NHK. For seven consecutive days, the daily case count has fallen below the tally from a week earlier, according to NHK and metro government data.
The number of people hospitalized, although fewer than previous phases of the pandemic, climbed to 4,070 on Monday, accounting for nearly 60% of the available beds. The severely ill rose to 70, according to metro data.
Japan confirmed 60,053 new cases Monday, the lowest daily report since Jan. 31, and 149 deaths, according to the Johns Hopkins Coronavirus Resource Center.
U.S. Forces Japan on Tuesday reported 115 new cases from the past day at 14 U.S. military installations across Japan, including eight awaiting confirmation, according to a daily update on the USFJ website. None are hospitalized or in serious condition. The command reported 78 new cases on Friday.
Marine Corps Air Station Iwakuni, south of Hiroshima, on Tuesday canceled its annual Friendship Day for the third year running, again thanks to COVID-19, a base spokesman said.
Although the date was more than two months away, planning for Friendship Day required a go or no-go decision now, Maj. Joshua Diddams told Stars and Stripes by phone Tuesday. After the festival was called off in 2020, it was left with costly broken contracts and stockpiles of frozen pizza and turkey legs, he said.
"At this time of year, we start to reach the financial drop-off point," Diddams said. "If we continue to wait to make a decision, we lose a significant amount of money."
Marine Col. Lance Lewis and Rear Adm. Takuhiro Hiragi, commander of the Japan Maritime Self-Defense Force's Fleet Air Wing 31 at Iwakuni, agreed to call off the shared event, Diddams said. On Friendship Day at U.S. bases, thousands come to see aircraft displays and demonstrations, find entertainment and eat, drink and buy souvenirs at fundraising booths.
The air station, where a COVID-19 surge escalated to more than 1,000 cases in December and January, reported nine new infections on Tuesday, according to a base news release.
Yokosuka Naval Base, where the 7th Fleet is based, accounted for 35 new cases Tuesday, followed by the Marine Corps' Camp Kinser on Okinawa with 13 and Yokota Air Base in western Tokyo with 11, according to USFJ.
Yokota, the airlift hub where USFJ is headquartered, said 45 people there tested positive for COVID-19 between Friday and Monday, according to a Tuesday update on the base website.
Kadena Air Base as of Tuesday has 69 active cases, down from the 307 it reported Feb. 1, according to a daily update the base posts on its website. Kadena reported nine new cases Tuesday, according to USFJ.
Okinawa prefecture confirmed 721 new cases in the local population on Tuesday, and another 18 cases in the U.S. military community, according to the prefectural Department of Public Health and Medical Care.
Stars and Stripes reporter Mari Higa contributed to this report.
---
---
---
---