Chinese envoy says North Korea has 'legitimate' security concerns, asks US to ease sanctions
By
Stars and Stripes
February 10, 2022
---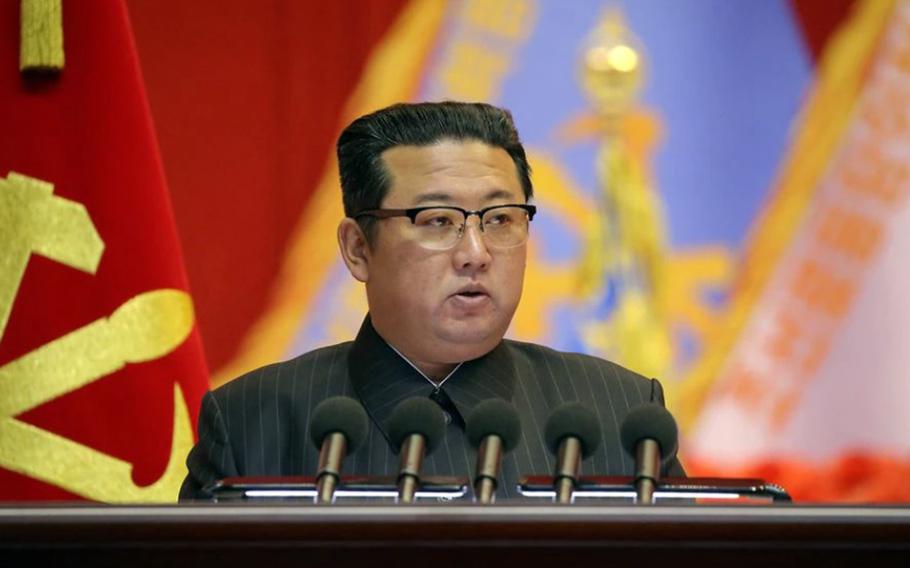 China's special envoy to the Korean Peninsula on Thursday defended North Korea's view that it faces "external threats to its security" and urged the United States to ease sanctions against the communist regime.
Liu Xiaoming, the former Chinese ambassador to the United Kingdom and Beijing's representative to the two Koreas, tweeted that threats to Pyongyang are "the crux" of tensions on the peninsula.
"To fundamentally solve the issue, [North Korea's] legitimate security concerns should be addressed," Liu wrote. "Otherwise, it's like solving one problem only to find another cropping up."
Liu added that if the U.S. "truly cares" about North Koreans, "it should not keep pressuring" the country through its sanctions.
"Instead, it should face up to the denuclearization measures already taken by [North Korea], respond to its legitimate concerns and take measures to ease sanctions," he tweeted.
Liu did not specify which North Korean denuclearization measures he was referring to.
Retired Army Gen. Robert Abrams, the former commander of U.S. Forces Korea and U.N. Command, replied to Liu's tweet, asking him for clarification.
"Name one legitimate security concern that [North Korea] has," Abrams tweeted on Thursday. "Legitimate."
Liu had not replied to Abrams' tweet by Thursday evening.
The North's Yongbyon nuclear power reactor may have been operational since July 2020, according to an August report by the International Atomic Energy Agency, the United Nations' nuclear watchdog. Negotiations between former President Donald Trump and North Korean leader Kim Jong Un aimed at ridding the regime of its nuclear weapons stalled during their summit in 2019. The two leaders came to an impasse over closing the nuclear power plant and sanctions relief.
North Korea's state-run Korean Central News Agency recently signaled the regime's desire to restart its nuclear weapons program, according to experts. In a missive published on Jan. 19, KCNA described the North's weapon tests as defensive in nature and called for "immediately bolstering more powerful physical means" to combat "hostile moves" by the United States.
North Korea has conducted seven rounds of weapons tests so far this year, including an intermediate-range ballistic missile capable of reaching the U.S. territory of Guam. That missile was the longest-range weapon the regime has tested since 2017, when Washington traded thorny statements with Pyongyang.
The U.S. described the recent tests as violations of U.N. Security Council resolutions and last month responded with sanctions against individuals and businesses affiliated with North Korea. The Security Council resolutions prohibit the North from nuclear tests and ballistic missile launches.
On Monday, another Chinese official came to North Korea's defense and urged sanctions relief. China's U.N. representative, Ambassador Zhang Jun, argued in a speech that the resolutions "brought about serious humanitarian consequences," including "a serious shortage of food" in North Korea.
"Unilateral sanctions are extremely harmful, but it is a matter of concern that a few countries have not only failed to rein in their unilateral sanctions," Zhang said. "On the contrary, they have been flinging them about left, right and center, in a frenzy so much so that they seem to be addicted to them."
---
---
---
---