Noble Fusion combines Marine, Navy and Japanese forces for island campaign exercise
By
Stars and Stripes
February 9, 2022
---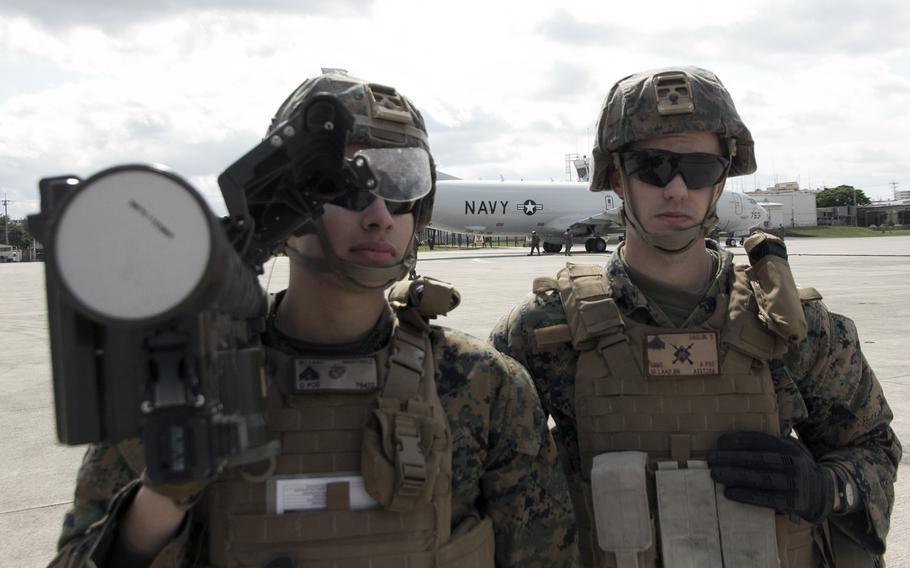 ABOARD THE USS MIGUEL KEITH, East China Sea — Two Navy MH-60S Seahawks buzzed this expeditionary mobile base on Saturday afternoon as it steamed alongside the USS Green Bay and USS Ashland off Okinawa's coast.
One of the helicopters paused over the Miguel Keith's flight deck as a dozen members of the 31st Marine Expeditionary Unit fast-roped down. Within several minutes they had scaled and entered the ship's towering pilothouse, guns pointed at crewmembers in red vests and Russian-style fur hats.
"Show me your hands," a Marine shouted at the mock enemy.
The raiding party of Marines and Navy SEALs was among the 15,000 U.S. sailors and Marines and another 1,000 members of the Japan Self-Defense Forces who took part in Noble Fusion 2022 between Thursday and Monday.
The wide-ranging exercise combined concepts reminiscent of the Marines' Pacific island-hopping campaigns of World War II, with a 21st century warfighting doctrine that prioritizes fast-moving forces and scattered island bases.
It was the largest exercise of its kind since two amphibious ready groups and two Marine expeditionary units combined in the Indo-Pacific region in 2018, Navy Lt. Cmdr. Sherrie Flippin, a spokeswoman for Task Force 76, told Stars and Stripes.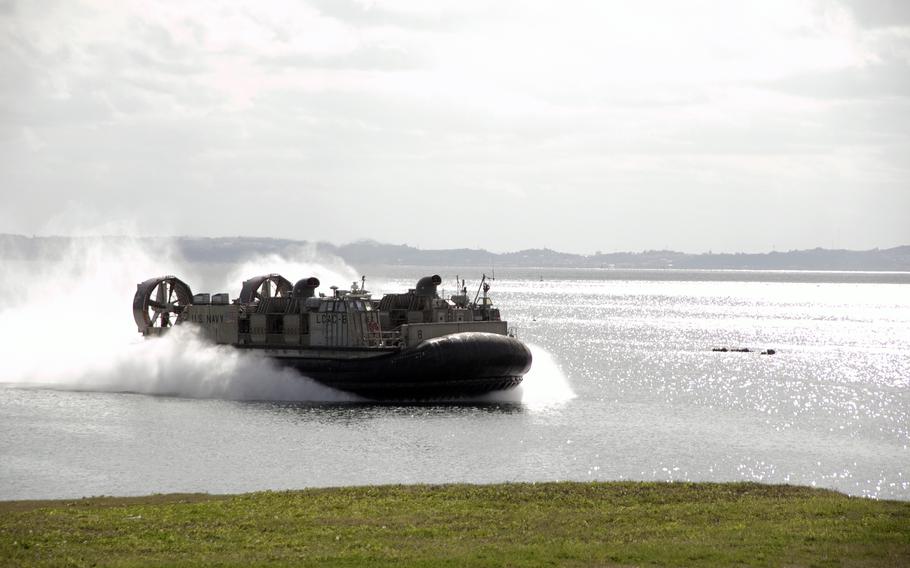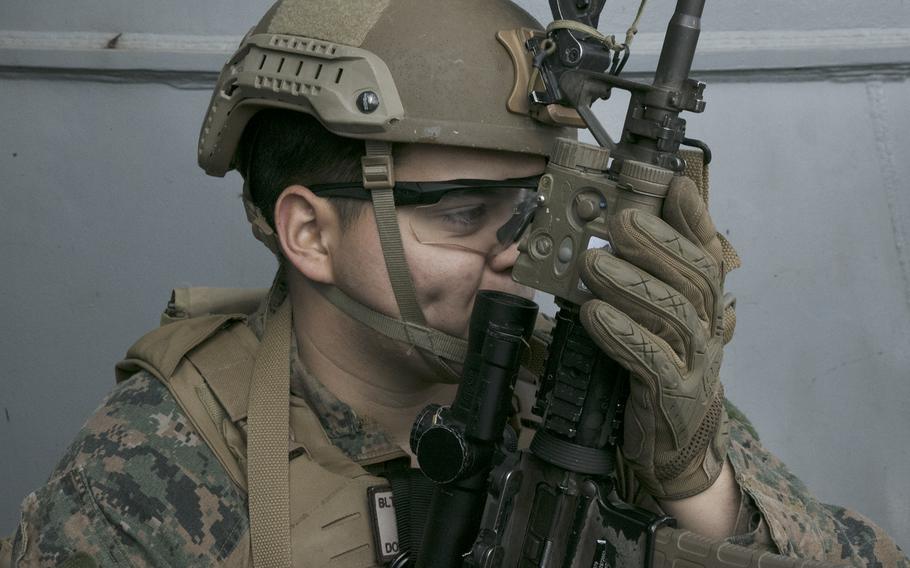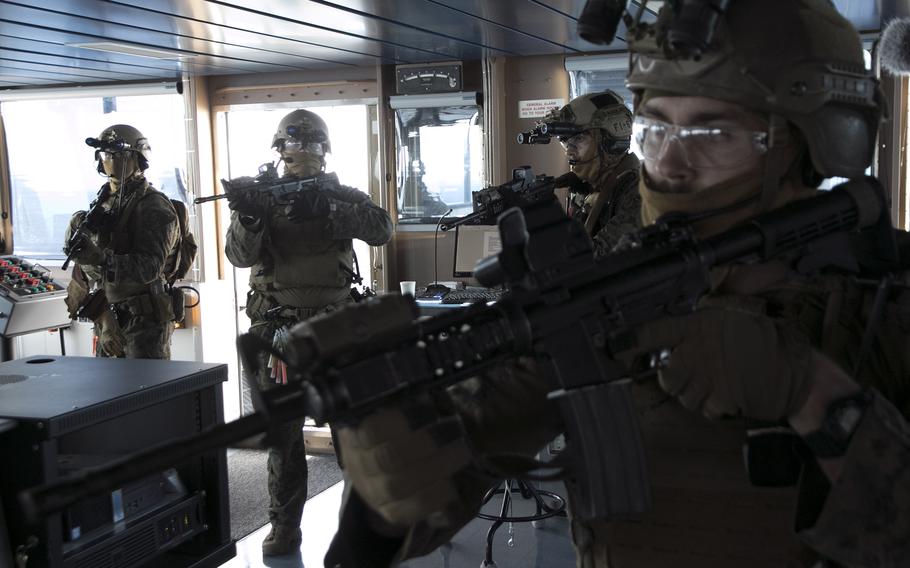 Noble Fusion included a wide array of maritime strength: the aircraft carrier USS Abraham Lincoln and Carrier Strike Group 3, the 31st and 11th Marine Expeditionary Units, and Expeditionary Strike Group 7 and Amphibious Squadron 1, which joined while en route to the United States from the Middle East.
The Okinawa-based 3rd Marine Expeditionary Brigade and Combined Task Force 76, also known as Expeditionary Strike Group 7, led Noble Fusion, Flippin said. The exercise area encompassed a wide swath of the "first island chain" that stretches from the Luzon Strait to the Miyako Strait, including Okinawa and the East China Sea.
Their training included air-to-ground strikes by aircraft, air-to-air refueling, raids at sea and on shore, along with expeditionary advanced base operations, a relatively new Marine fighting doctrine that calls for forward bases dispersed across small islands.
The exercise wasn't aimed at any particular potential adversary, like China, Expeditionary Strike Group 7 commander Rear Adm. Chris Engdahl said from the Miguel Keith during a break in the action.
Instead, Noble Fusion was meant to demonstrate the ability to mass forces and move quickly as well as strengthen partnerships, he said.
"It's a message to our allies; it's a message to the other nations that are in the Indo-Pacific," Engdahl said. "This is a force that can support you and maintain a free and open Indo-Pacific."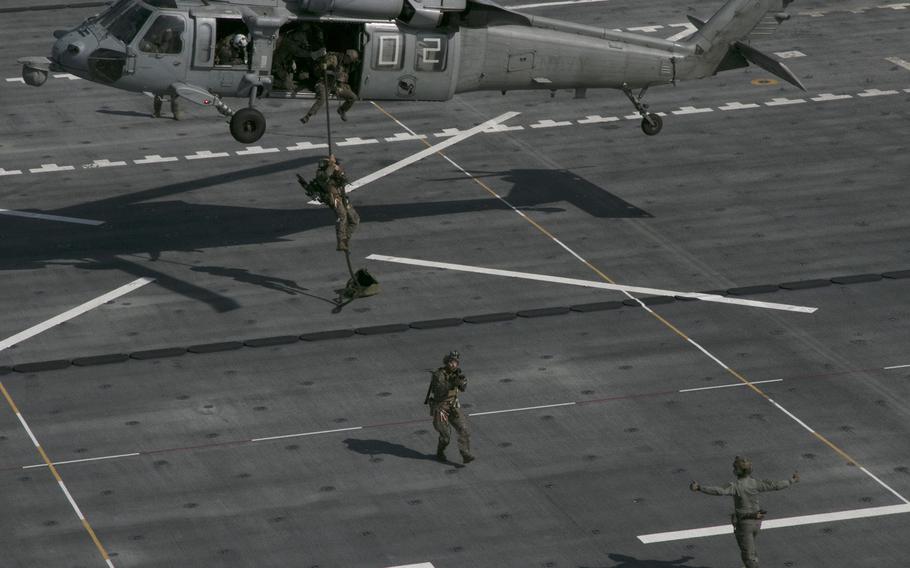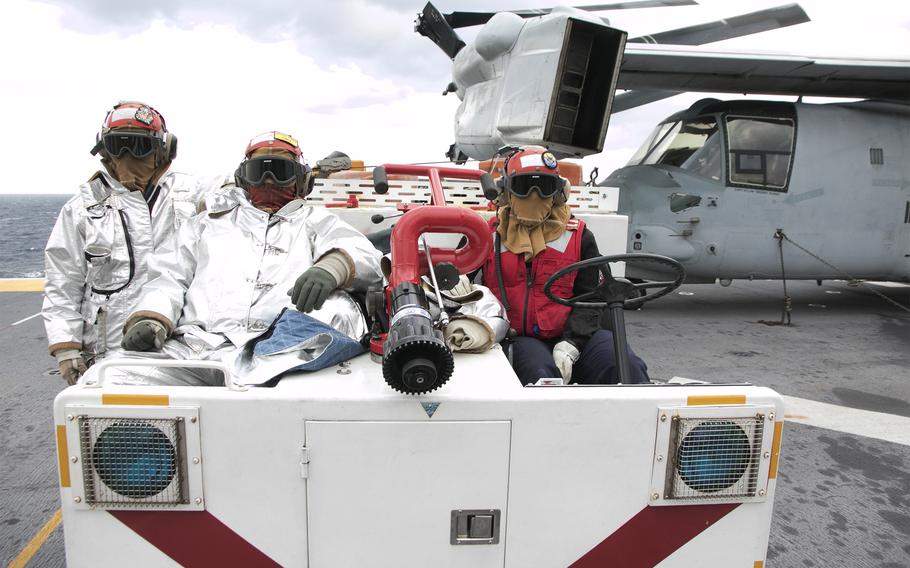 China may view such a large-scale exercise as provocation but is not likely to retaliate while the Winter Olympics are underway through Feb. 20, Masayuki Tadokoro, a professor of international relations at Keio University, told Stars and Stripes by phone Wednesday.
"The Biden administration has been pressuring China," he said. "If such a large-scale training took place in Okinawa, China would likely think the training is a preparation for Taiwan contingency."
The 3rd MEB commander, Brig. Gen. Kyle Ellison, said exercises like Noble Fusion help his Marines hone their skills.
"I look at it as an opportunity to practice a capability set," he said. "That would be important to us in any conflict in any part of the world."
Stars and Stripes reporter Mari Higa contributed to this report.
---
---
---
---