Hundreds of US, Japanese troops team up for their largest airborne drill of the year
By
Stars and Stripes
January 28, 2022
---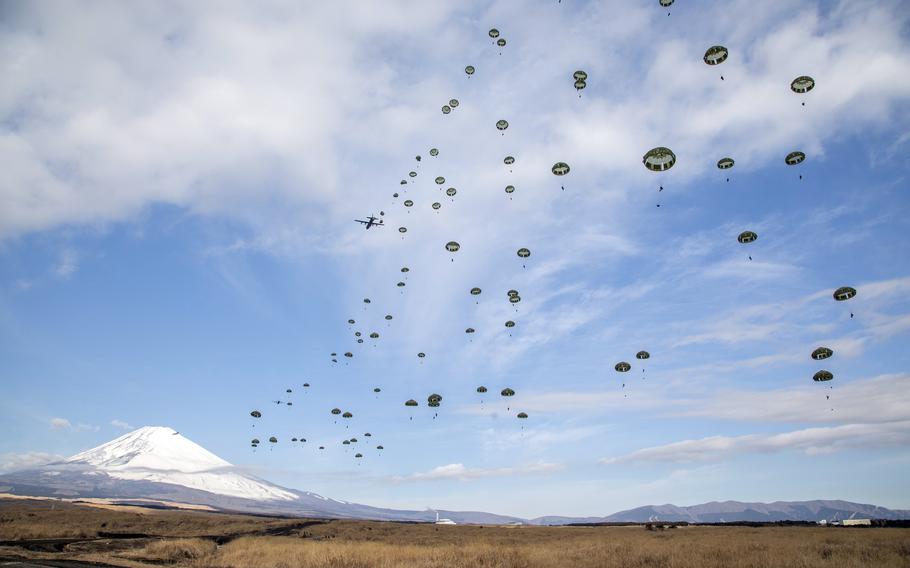 YOKOTA AIR BASE, Japan – Approximately 500 airborne troops from the Japan Ground Self-Defense Force teamed up recently with 300 U.S. airmen for Airborne 22, a jump and cargo drop from this base in western Tokyo.
The exercise is the biggest static-line personnel jump and cargo drop by the United States and Japan, according to base spokesman Staff Sgt. Juan Torres Chardron.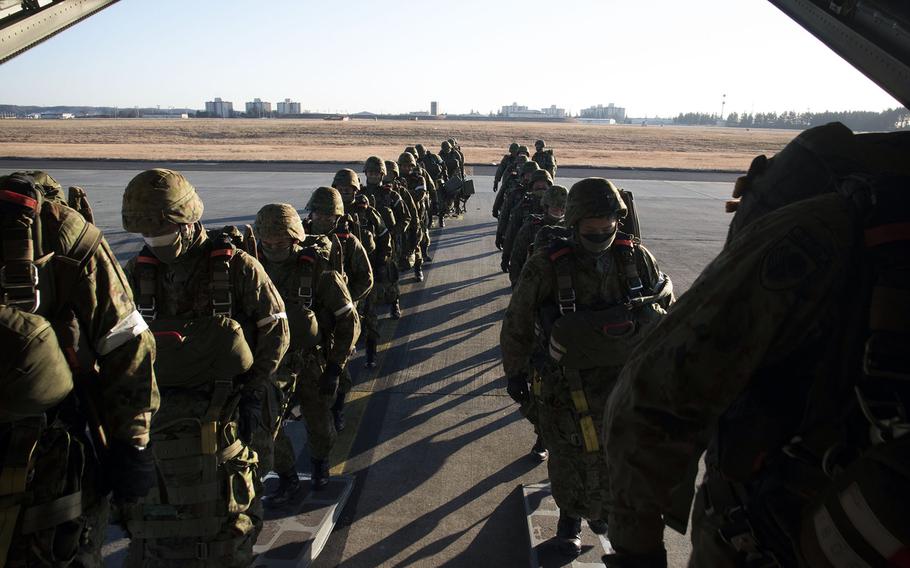 Airborne 22 demonstrates the Ground Self-Defense Force's ability to insert troops anywhere in Japan, said a statement attributed to Capt. Jordan Baab, a 36th Airlift Squadron C-130J pilot and an Airborne 22 mission commander, that was emailed to Stars and Stripes on Thursday.
The operation took place Tuesday and Wednesday. Thirteen Air Force C-130J Super Hercules flew the Japanese paratroopers and cargo loads from Yokota to a drop zone at Combined Arms Training Center Camp Fuji.
Airmen dropped 120 supply bundles for Self-Defense troops at six points on the ground to support those firing positions, Baab said. The simulated cargo consisted of fuel, water, food and different types of ammunition.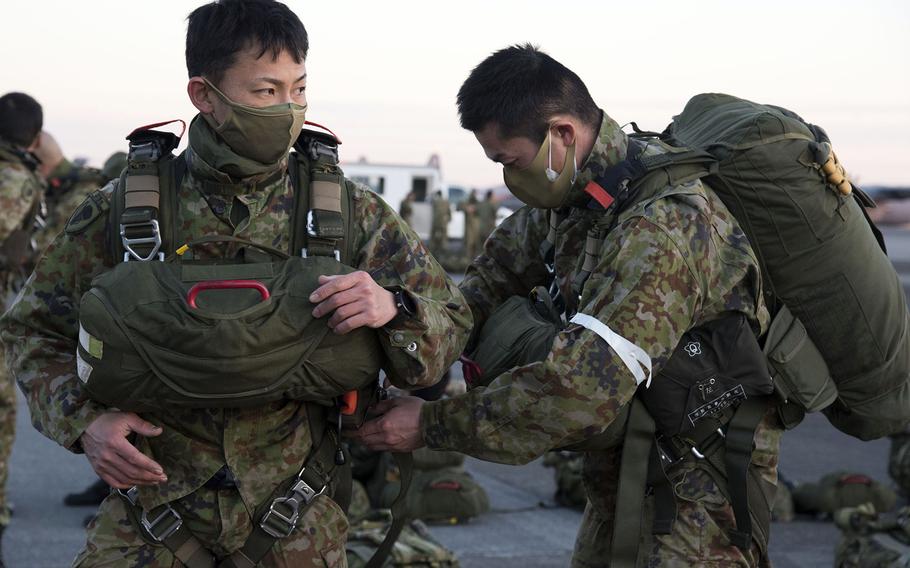 The 1st Airborne Brigade of the Self-Defense Force, along with the 36th Airlift Squadron, 374th Maintenance Group and 374th Operations Support Squadron at Yokota and the 39th and 40th Airlift Squadrons from Dyess Air Force Base, Texas, took part in Airborne 22.
"This is a proof of concept that the tactics, techniques and procedures that we practice and train every day actually play into effect and work pretty well," Capt. Audrey Crismon, a pilot with the 39th Airlift Squadron and an Airborne 22 mission commander, said in the statement. "No matter where we are, who are working with."
Baab said the Air Force first took part in the airborne exercise last year, and planning by both services for this year's event started in November.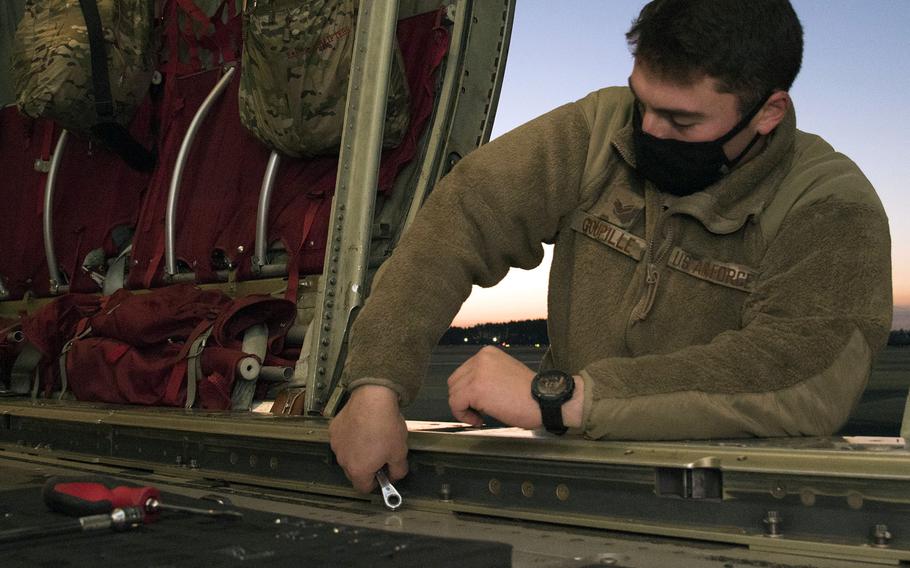 "Supporting Airborne 22 provides the 36th AS an opportunity for us to maintain our readiness while supporting our international partners in the region and building a baseline for future operations," he said. "We have a lot of players in the region, and this exercise shows the U.S. Air Force's ability to support large-scale operations with our local partners."
---
---
---
---