Marines, Japanese troops hone their sea-strike skills during Resolute Dragon exercise
by
Seth Robson
Stars and Stripes
December 8, 2021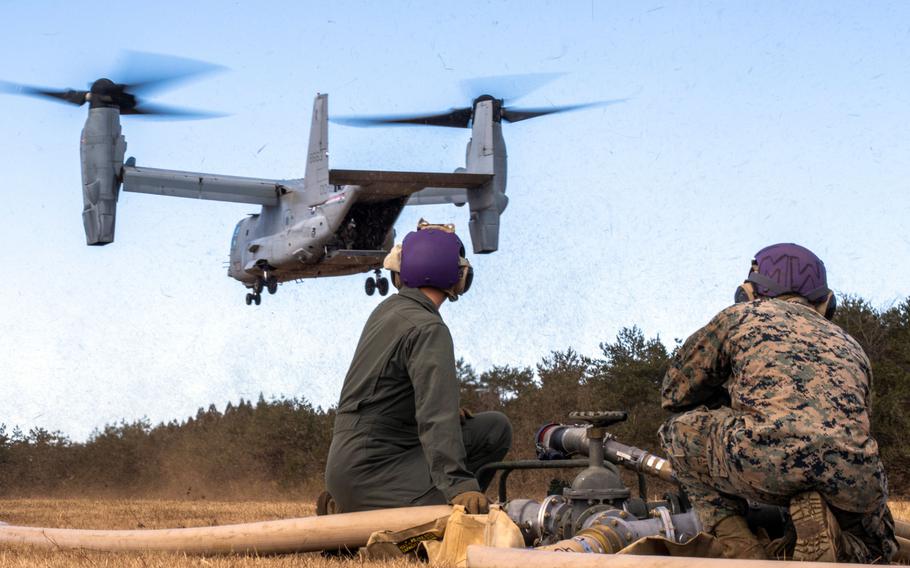 American Marines and Japanese soldiers are conducting their largest bilateral exercise in recent years.
Resolute Dragon, which involves 2,650 members of the Okinawa-based III Marine Expeditionary Force and 1,400 Japan Ground Self-Defense Force troops, kicked off Saturday at locations across Japan, Capt. Benjamin Yoder, a 3rd Marine Division spokesman, told Stars and Stripes by phone Wednesday.
The troops are practicing command, control and coordination over long distances during the training, which runs until Dec. 17, according to a Marine Corps statement Friday. They plan to hold maritime strike drills Dec. 13-16.
"We will operate across all domains with our Japanese allies and joint partners to maximize our ability to deter and defeat any potential threat," 3rd Marine Division commander Maj. Gen. Jay Bargeron said in the statement.
The exercise unfolds as tensions between the United States and China remain high. On Monday, Washington announced a diplomatic boycott of next year's Winter Olympics in Beijing over human-rights abuses. Last month, former U.S. national security adviser Robert O'Brien told the Nikkei Asia newspaper that China may consider military action on Taiwan by the next U.S. presidential election in 2024.
Aircraft participating in Resolute Dragon include MV-22B Ospreys, CH-53E Stallions, AH-1Z Vipers, UH-1Y Venoms, F/A-18E Hornets and KC-130J Hercules from the 1st Marine Aircraft Wing, the Marine statement said.
The training includes bilateral logistics and air assault practice, Yoder said.
The Marines on Tuesday flew a High Mobility Artillery Rocket System from Okinawa to Camp Hachinohe in northeastern Japan, Maj. Ben Reading, the 4th Marine Division's fire support coordination officer, said by phone Wednesday.
The HIMARS, which includes a fire direction center, three vehicles and 15 Marines, flew to the Japanese base in KC-130Js, he said.
The training hones skills the Marines need to conduct a HIMARS raid, in which the weapons system is flown to a location, fires, and flies out, Reading said.
The Marines will also work with U.S. Navy and Japanese aircraft and Type 88 surface-to-ship missile crews to conduct simulated strikes on a warship at sea, he said.
"It's not so much about the specific assets and how we would use them," Reading said. "It is about bilateral coordination."
---
---
---
---