Yokosuka lifts off-base drinking ban as COVID-19 shows no sign of slowing in Japan
By
Joseph Ditzler and Alex Wilson
Stars and Stripes
February 3, 2022
---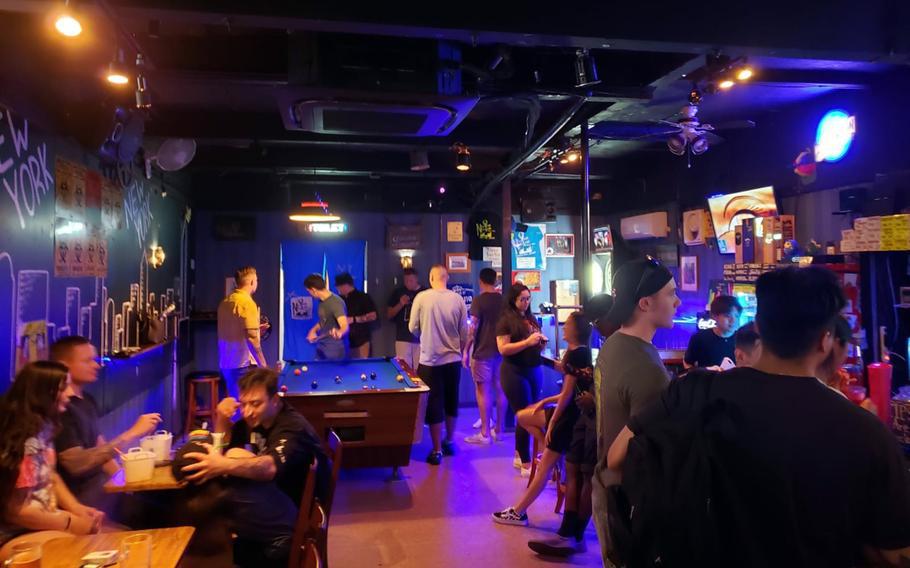 Stars and Stripes is making stories on the coronavirus pandemic available free of charge. See more stories here. Sign up for our daily coronavirus newsletter here. Please support our journalism with a subscription.
TOKYO — The sixth wave of COVID-19 in Japan continued unabated Thursday, setting a new national record and holding fast in the capital city.
Tokyo confirmed another 20,679 people tested positive for the coronavirus Thursday, according to public broadcaster NHK. The city posted its one-day record high, 21,576, on Wednesday.
As of Wednesday, 3,557 people were hospitalized with the respiratory disease in Tokyo, according to the metropolitan government, filling 51.4% of beds available for them. Another 28 people were suffering severe symptoms.
Japan reported 94,771 new cases Wednesday, a new one-day high, according to the Johns Hopkins Coronavirus Resource Center. The center also corrected a higher figure that it had posted for Tuesday to 80,222 cases across Japan, still the previous one-day high.
By comparison, U.S. military bases continued to report few new infections. U.S. Forces Japan said in a daily update Thursday that 120 people tested positive at 13 installations in the past 24 hours. One person is hospitalized. None of the cases are serious.
Yokosuka Naval Base, the 7th Fleet's homeport south of Tokyo, reported 28 new cases, according to the update. The base last reported 678 active cases a week ago and new case numbers have fallen to relatively few since then.
The base on Thursday lifted its ban on drinking in surrounding communities, base spokesman Randall Baucom told Stars and Stripes by phone.
"In increased COVID-precaution, quasi-state of emergency declared areas, which is now the Yokosuka area here locally, all personnel who are vaccinated are allowed to visit nightclubs and bars from 5 a.m. to 9 p.m." Baucom said. "Unvaccinated personnel cannot visit these locations."
Kanagawa prefecture, where the naval base is located, along with Tokyo and two neighboring prefectures are under a modified public health emergency until Feb. 13.
Shore patrol probably won't check vaccination cards outside the base, Baucom said, but bars and restaurants may require proof-of-vaccination for entry.
---
---
---
---