US military's case numbers dwindle as COVID-19 breaks records across Japan
By
Stars and Stripes
February 2, 2022
---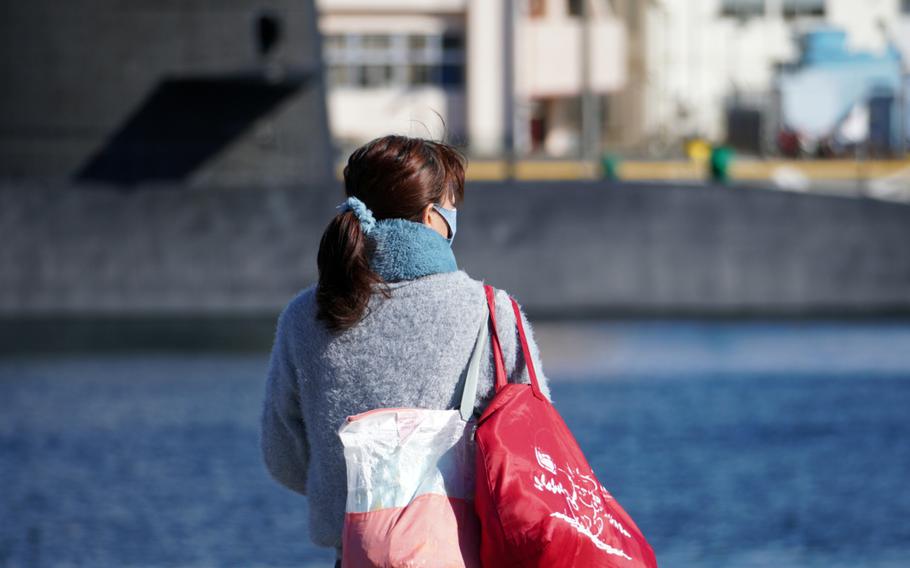 TOKYO — Japan's capital city surpassed 20,000 new COVID-19 cases on Wednesday, a new pandemic benchmark in the metropolis that counted less than 100 infections just a month ago.
Tokyo reported 21,576 people tested positive for the coronavirus respiratory disease, according to public broadcaster NHK. That's 7,131 more people than the previous day and nearly 4,000 more than the previous one-day high on Friday, according to metropolitan government data online.
Half of the city's 6,919 beds available for COVID-19 patients were filled, with just 5.5% of the 510 set aside for severely ill patients occupied, as of Tuesday, according to the metro government. Severely ill patients in the city numbered 30, an increase of two since Tuesday, according to NHK and metro data.
Japan also reported a dramatic increase, 142,451 new cases of COVID-19 on Tuesday, nearly twice the 78,000 it reported Saturday, according to the Johns Hopkins Coronavirus Resource Center. More than a half-million had contracted the disease in the past week and 315 had died.
Meanwhile, new COVID-19 cases across the U.S. military totaled 142 on Wednesday at 13 installations. That's half the new cases reported Friday, according to daily updates by U.S. Forces Japan. One is hospitalized and none are considered seriously ill.
Yokosuka Naval Base, homeport of the 7th Fleet south of Tokyo; Misawa Air Base, the fighter base in northeastern Japan; and Yokota Air Base, an airlift hub serving as USFJ's headquarters in western Tokyo; topped the list with 24, 23 and 22 new infections, respectively. USFJ oversees more than 55,000 U.S. service members throughout Japan.
Marine Corps Air Station Iwakuni, south of Hiroshima, confirmed in a Wednesday news release that another 11 people tested positive on Tuesday. A COVID-19 surge that began after the December holidays totaled 987 cases at the air station in January, 673 of which were reported between Jan. 1 and 15.
Four people tested positive at Sasebo Naval Base on Kyushu island, the base announced Wednesday on its Facebook page. It has 121 active cases.
Sasebo, the homeport for amphibious assault ship USS America and elements of its amphibious ready group, reported 553 cases in January, a staggering number compared to the 119 reported over the past two years.
Few, if any, people who contracted COVID-19 at either installation were hospitalized or considered seriously ill, according to their public statements and updates starting in late January by U.S. Forces Japan.
The omicron variant, widely considered responsible for this phase of the pandemic, spreads more easily but causes less serious illness than its predecessor, the delta variant, according to the Centers for Disease Control and Prevention.
Kadena Air Base on Okinawa reported 298 active cases Wednesday, down nine from the previous day, according to a daily update on the Kadena website.
Okinawa prefecture reported another 784 people tested positive, and 42 in the U.S. military community, on Wednesday, according to a daily update from the prefectural Department of Public Health and Medical Care.
Stars and Stripes reporter Mari Higa contributed to this report.
---
---
---
---