North Korea promises more weapons tests after firing four missiles this week
By
Stars and Stripes
January 28, 2022
---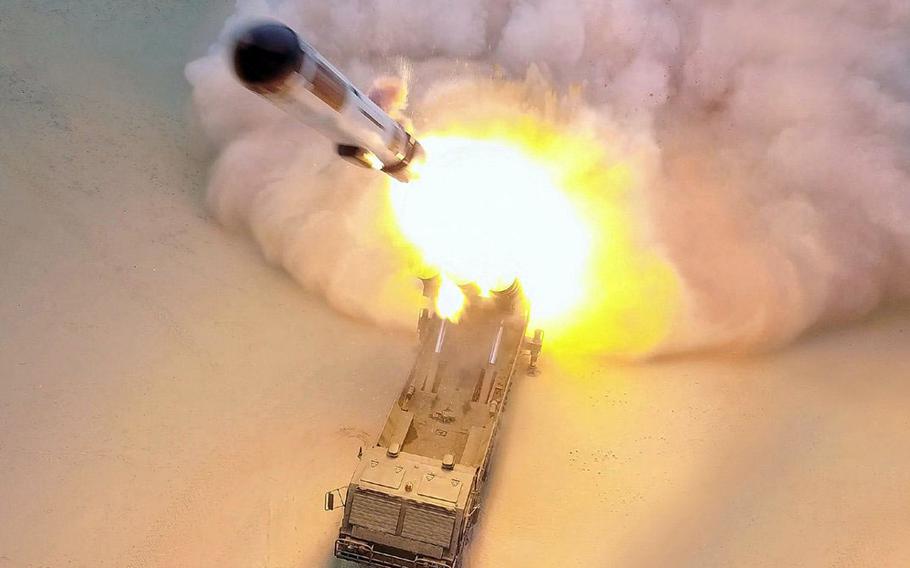 CAMP HUMPHREYS, South Korea — North Korea's state-run news agency on Friday said the regime successfully test-fired four missiles this week and pledged to "keep developing powerful warheads."
"The practical combat performance of the long-range cruise missile system would hold a reliable share in boosting the war deterrence of the country," the Korean Central News Agency reported.
North Korea launched two "tactical guided" missiles that struck an island target Thursday, its sixth round of weapons tests so far this month. It fired two cruise missiles on Tuesday, according to KCNA.
South Korea's Ministry of National Defense reported Thursday's tests were short-range ballistic missiles that are prohibited by the U.N. Security Council.
South Korea's military estimated those missiles flew a maximum 118 miles at an altitude of 12 miles, specifications that are below a previous ballistic missile test conducted Jan. 17. The military did not release detailed information on Tuesday's cruise missiles.
U.S. Indo-Pacific Command, which oversees all U.S. forces in the Pacific, said it was aware of North Korea's missile launches and was "consulting closely with our allies and partners."
"While we have assessed that this event does not pose an immediate threat to U.S. personnel or territory, or to our allies, the recent series of [North Korean] ballistic missile tests highlight the destabilizing impact of the ... illicit weapons program," the command said in a statement on Wednesday.
The commander of U.S. Forces Korea, Army Gen. Paul LaCamera, met following the launches with the chairman of the Joint Chiefs of Staff, South Korean air force Gen. Won In-choul, according to local media reports.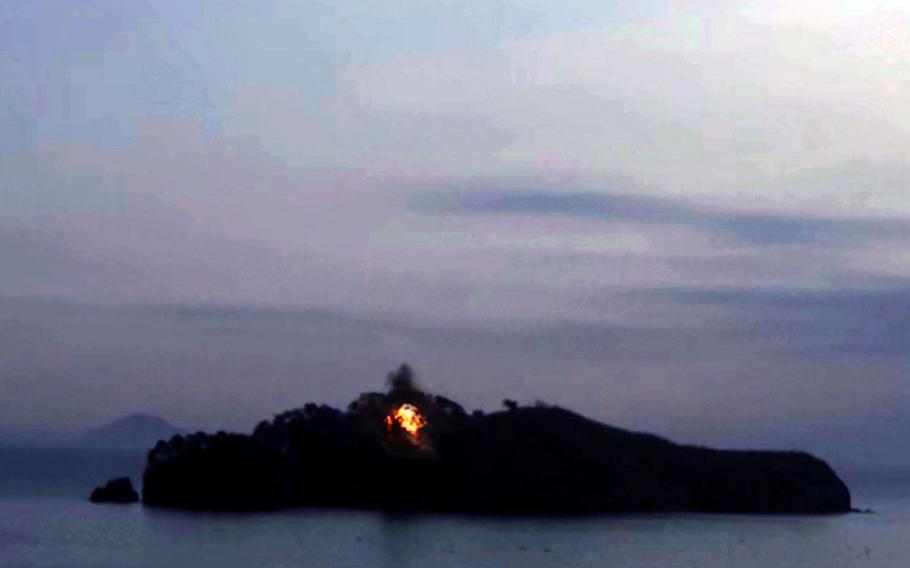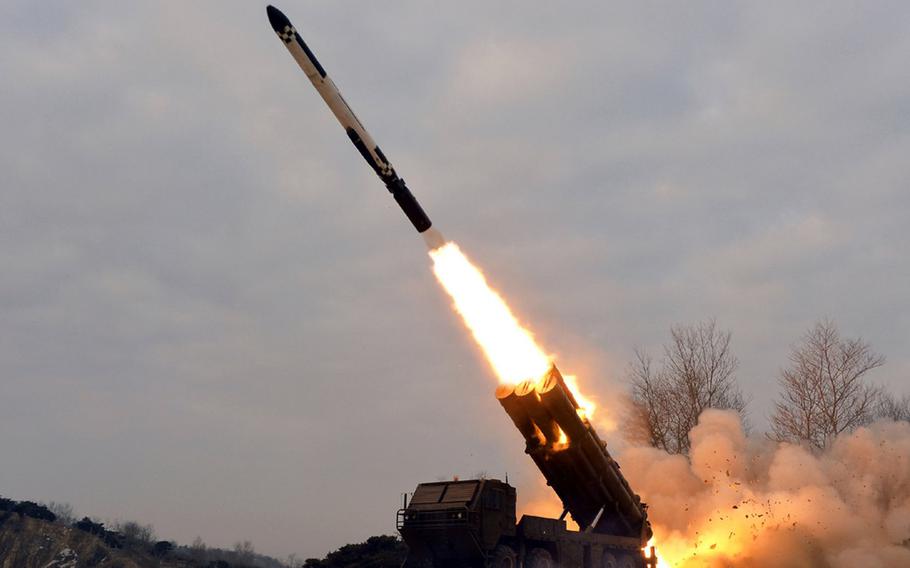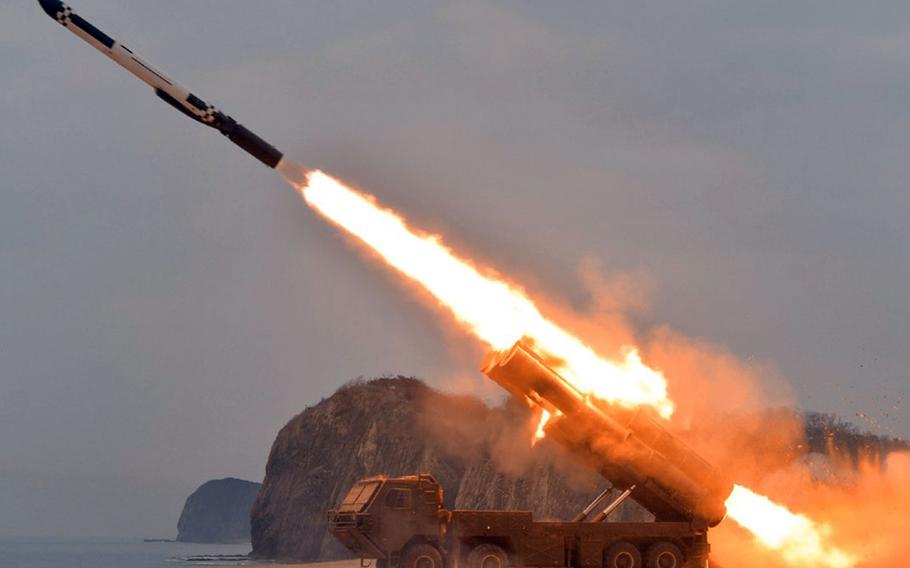 LaCamera "routinely meets with Gen. Won," but their discussions are confidential "to maintain operational security, candor, and maintain trust," USFK spokesman Col. Lee Peters told Stars and Stripes in an email to Stars and Stripes on Friday
North Korean leader Kim Jong Un was not reported to have attended the missile tests. In a separate report, KCNA said he visited a munitions factory that was producing a "major weapon system."
The series of tests comes after KCNA called for the immediate bolstering of North Korea's military capabilities to confront "hostile moves" by the United States. The propaganda outlet on Jan. 19 echoed the regime's claim that its weapons program is purely for defensive purposes and is being developed in "preparation for a long-term confrontation with the U.S. imperialists."
U.S.-North Korean relations nose-dived this month after the U.S. Treasury Department slapped sanctions on six North Koreans, a Russian and a Russian firm suspected of aiding Pyongyang's weapons program. U.N. representatives from the U.S., Albania, Brazil, France, Ireland, Japan, the United Arab Emirates and the United Kingdom also condemned this month's launches.
"[North Korea's] unlawful behavior is a threat to international peace and security," said a joint statement issued Jan. 20. "These launches demonstrate the regime's determination to pursue weapons of mass destruction and ballistic missile programs at all costs, including at the expense of its own people."
Meanwhile, the U.S. on Wednesday signaled its willingness to negotiate with North Korea without preconditions.
"We have made it very clear to Pyongyang: We will go anywhere, we will talk about anything, there are no reservations we have," Mark Lambert, deputy assistant secretary of state for Japan and South Korea, said during a panel discussion hosted by the Center for Strategic and International Studies. "We have to have a serious discussion about the denuclearization of North Korea, and if North Korea is willing to do that, all sorts of promising things can happen."
---
---
---
---