Kim Jong Un attended North Korea's latest 'hypersonic' missile test, state media says
by
David Choi
Stars and Stripes
January 12, 2022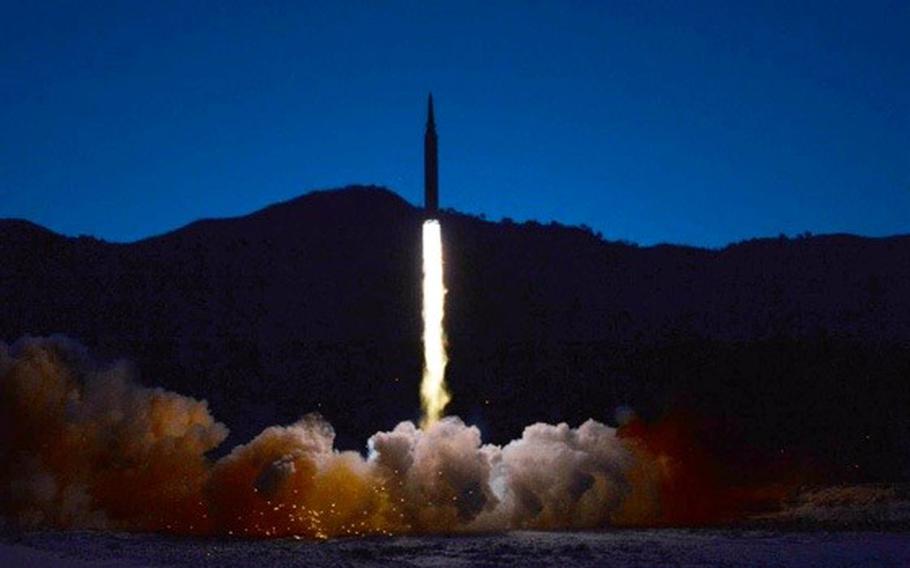 North Korea's leader was standing nearby as the country test-fired yet another "hypersonic" ballistic missile off its eastern coast on Tuesday, according to the state-run Korean Central News Agency.
"Toward daybreak, the Juche weapon representing the power of [North Korea] roared into the sky, brightening the dawn and leaving behind it a column of fire, under the supervision of Kim Jong Un," KCNA reported Wednesday. Juche is the political ideology of North Korea.
The missile, which was launched inside North Korea at 7:27 a.m., reached speeds of Mach 10, or 10 times the speed of sound, and was "more advanced" than one test-fired Jan. 5, the South Korean Defense Ministry said Tuesday. It reached a peak altitude of 37 miles and flew over 435 miles.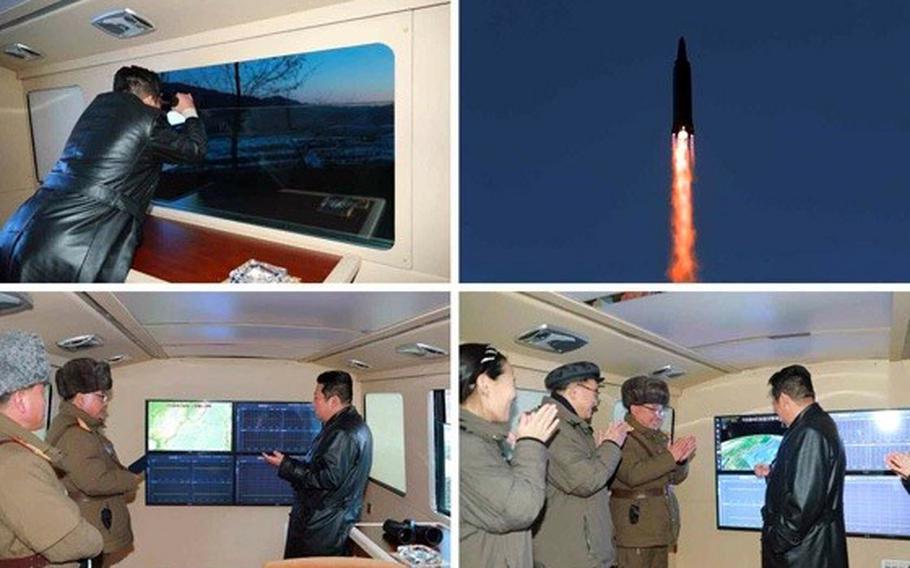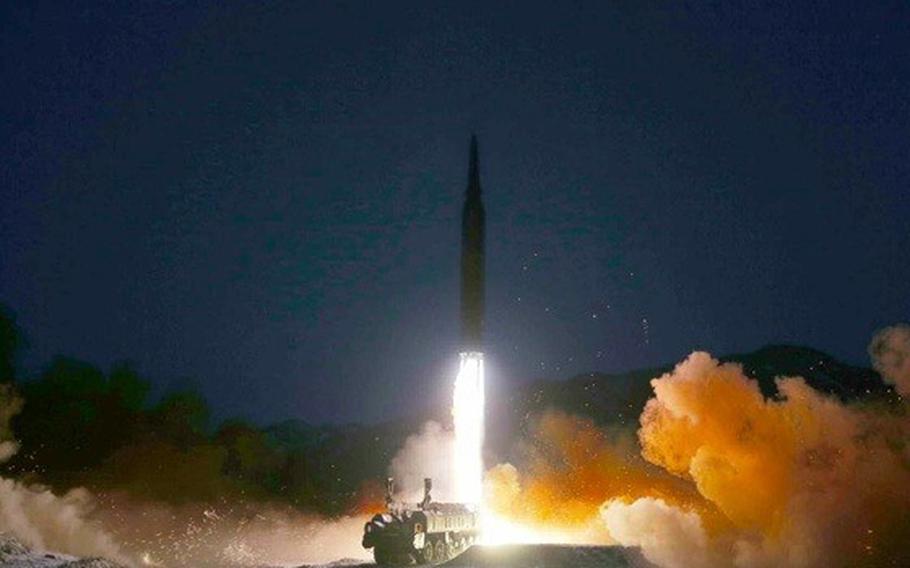 The Japanese military confirmed that distance, adding that the missile landed outside of their country's exclusive economic zone.
The missile made a corkscrew maneuver and hit its ocean target 621 miles from the launch site, according to KCNA.
"The superior maneuverability of the hypersonic glide vehicle was more strikingly verified through the final test-fire," the report said.
KCNA's publicizing of Kim's attendance may have been to "emphasize, or have the international community give particular attention to the test," Soo Kim, a policy analyst for Rand Corp. and an adjunct instructor at American University in Seoul, said in a text message to Stars and Stripes on Wednesday.
"But we have to wonder how this looks to the average North Korean, who's denied access to the most basic necessities, is probably struggling doubly due to the economic fallout from the [COVID-19] pandemic," Soo wrote. "Would [their] pride of national achievement trump his/her survival and happiness?"
Also in attendance was Kim Yo Jong, Kim's sister and a senior official in the ruling party, according to KCNA.
North Korea conducted its second missile launch so far this year, after the communist regime fired what it claimed was a hypersonic missile on Jan. 5. However, South Korean military officials doubted that assertion and deemed it to be a typical ballistic missile, according to The Associated Press.
On Tuesday, a South Korean Ministry of Unification official speaking to reporters on the customary condition of anonymity, said it has urged North Korea "to respond to our endeavors to make peace through dialogue."
"North Korea should not repeat worrisome behaviors such as its missile test launches when a stable affairs on the Korean Peninsula is necessary," the official said.
Stars and Stripes reporter Yoo Kyong Chang contributed to this report.
---
---
---
---