North Korea fires two projectiles in latest weapons test, South's military says
By
Stars and Stripes
January 25, 2022
---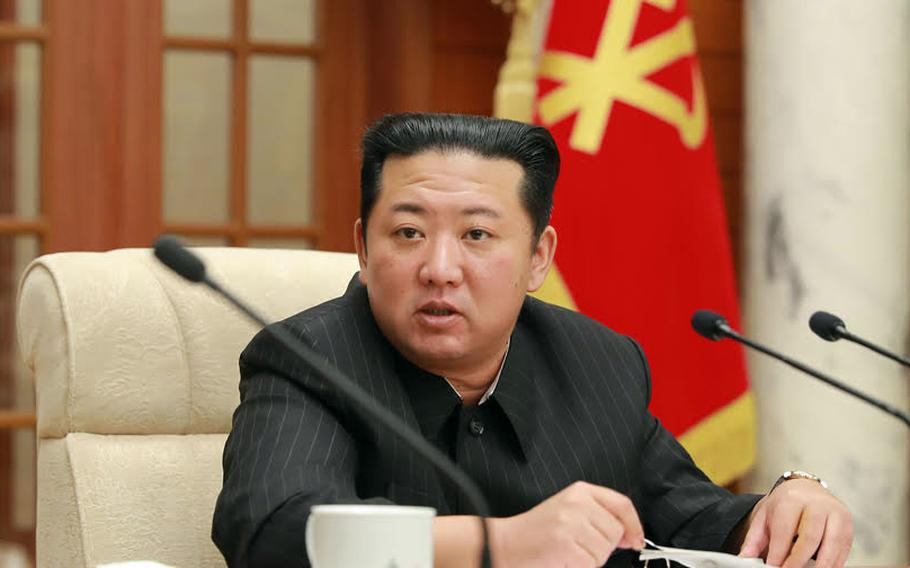 CAMP HUMPHREYS, South Korea — A pair of projectiles fired by North Korea on Tuesday morning are presumed to be cruise missiles, a South Korean military official told Stars and Stripes soon after they were launched.
U.S. and South Korean intelligence agencies detected the projectiles, according to the military official, who spoke on the customary condition of anonymity. Further details, including flight distance and altitude, were not immediately available.
North Korea last fired a missile on Jan. 17 when the communist regime launched a pair of guided missiles toward an island target off its eastern coast. Those launches were the fourth and fifth by Pyongyang so far this month, including one it claimed was a hypersonic missile.
Following the Jan. 17 test, the state-run Korean Central News Agency signaled it would "immediately" bolster its military program due to the United States' "hostile moves."
"All the facts clearly prove once again that the hostile policy toward [North Korea] will exist in the future, too, as long as there is the hostile entity of U.S. imperialism," KCNA said in a Jan. 20 statement.
The U.N. Security Council sanctions North Korea and bans it from conducting ballistic missile tests, but not cruise missiles.
The Security Council convened last week after eight nations proposed to slap additional sanctions against five North Koreans suspected by the U.S. to have been contributing to the North's "unlawful weapons programs."
However, China and Russia, two permanent members of the Security Council, reportedly blocked the proposal behind the closed-door meeting on Jan. 21. The two countries previously campaigned to loosen existing sanctions in November, according to a draft of the resolution seen by multiple news agencies.
"[North Korea's] unlawful behavior is a threat to international peace and security," U.S. Ambassador to the U.N. Linda Thomas-Greenfield said in a joint statement on Jan. 21 with her counterparts from Albania, Brazil, France, Ireland, Japan, the United Arab Emirates and the United Kingdom. "These launches demonstrate the regime's determination to pursue weapons of mass destruction and ballistic missile programs at all costs, including at the expense of its own people."
The U.S. Treasury Department on Jan. 12 imposed sanctions against six North Koreans, a Russian and a Russian company for procuring goods for Pyongyang's weapons program.
choi.david@stripes.com Twitter: @choibboy
---
---
---
---