North Korea signals it may resume nuclear and ICBM tests, citing 'hostile moves' by the US
By
Stars and Stripes
January 20, 2022
---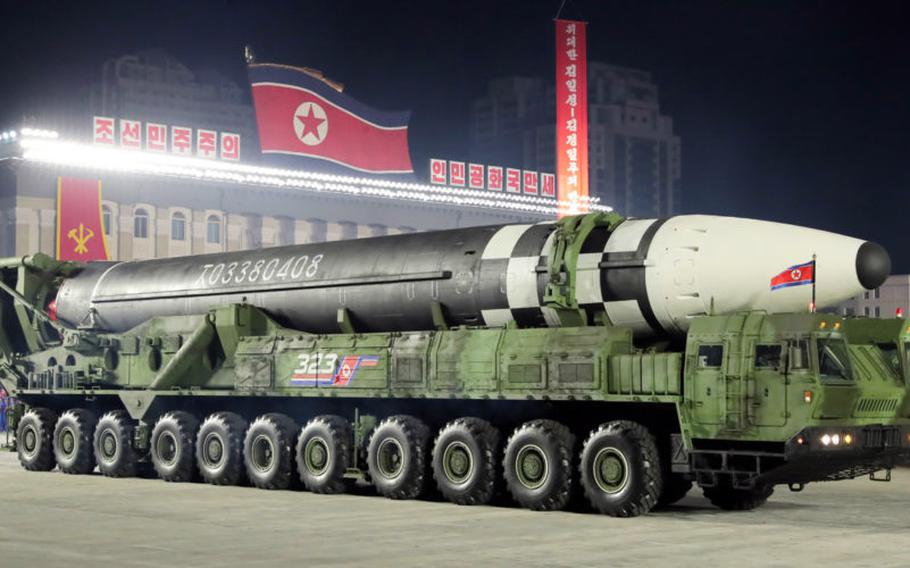 North Korea may be signaling its intent to restart tests of long-range ballistic missiles and nuclear weapons following a recent statement that took aim at the United States, policy experts told Stars and Stripes on Thursday.
The state-run Korean Central News Agency on Wednesday called for "immediately bolstering more powerful physical means" to curb "hostile moves" by the U.S. that are "getting ever more serious day by day."
The statement follows a policy meeting Wednesday of the ruling Workers' Party of Korea that North Korean leader Kim Jong Un is said to have attended, according to KCNA.
"It reads like a stern warning from Kim that unless the U.S. addresses the issue of its 'hostile policy,' North Korea has no choice but to resume its weapons testing," Soo Kim, a policy analyst for Rand Corp. and an adjunct instructor at American University, told Stars and Stripes in a text message on Thursday.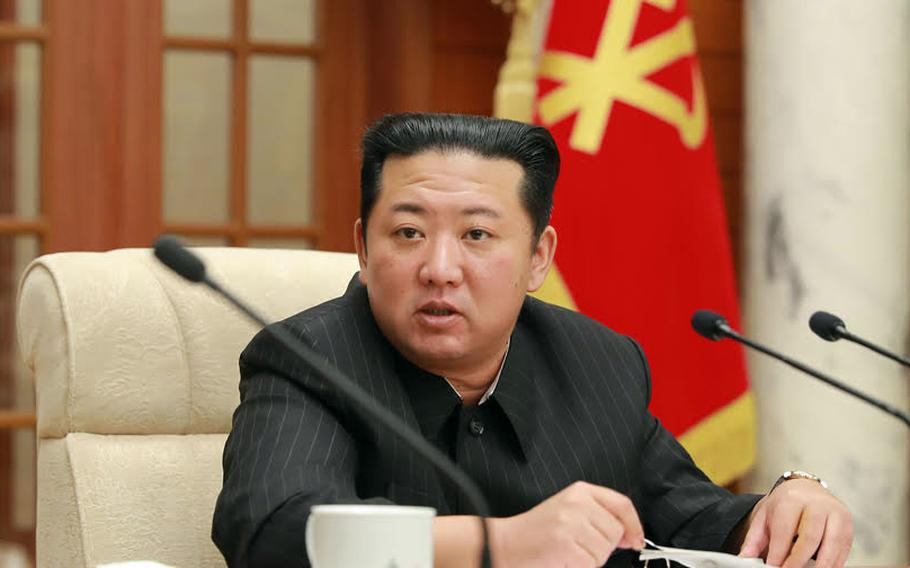 In 2018, North Korea announced a pause of its long-range missile and nuclear tests a week before Kim met with South Korean President Moon Jae-in at the border village of Panmunjom and about two months before he met with then-President Donald Trump in Singapore.
The Trump-Kim summit ended with a broad joint statement on denuclearization of the Korean Peninsula that lacked specifics. Thursday's statement mentioned the Singapore summit as part of "sincere efforts for maintaining the general tide for relaxation of tension."
That tide appears to be turning, however. The top communist leadership of North Korea, the Political Bureau of the Party Central Committee, "unanimously recognized that we should make more thorough preparation for a long-term confrontation with the U.S. imperialists," according to KCNA.
The statement also refers to possibly restarting all temporarily suspended activities, an apparent reference to the regime's nearly five-year pause on nuclear weapon and intercontinental ballistic missile tests.
Yang Uk, an associate research fellow at the Asan Institute for Policy Studies in Seoul, theorized that North Korea may already have a "roadmap" for its weapons program and is using its latest statement to justify upcoming testing.
"They may already have a schedule for the further testing of ICBMs," he told Stars and Stripes by phone on Thursday. "They could be making some grounds for the condition of those tests."
Yang said North Korea likely needs time to prepare further tests and may not want to stoke tensions with China, its closest ally, ahead of the Winter Olympics in Beijing next month.
North Korea so far in January has already tested five short-range missiles, including one it claimed was a hypersonic weapon capable of "superior maneuverability."
Following the tests, the U.S. imposed sanctions against six North Koreans, a Russian, and a Russian company suspected of procuring material aid for the regime's weapons program.
The U.S., Japan, Albania, France, Ireland and the United Kingdom also issued a joint statement condemning the launches, calling them "a threat to international peace and security."
The U.S., which already scaled down its large-scale joint military exercises with South Korea that the North views as a provocation, maintains it is willing to meet with Pyongyang's leaders without preconditions.
"[North Korea] has not responded to these overtures, but we continue to believe that dialogue, we continue to believe that diplomacy is the best path forward," State Department spokesman Ned Price told reporters on Jan. 11.
---
---
---
---