Marine Corps family brings dual Eagle Scout projects to Okinawa charity
by
Frank Andrews 
Stars and Stripes
November 4, 2021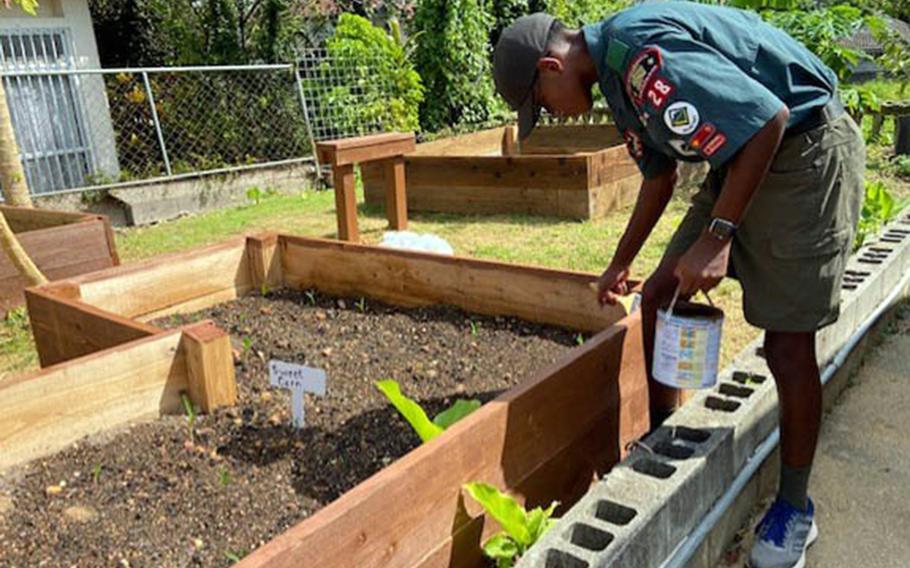 CAMP FOSTER, Okinawa — Two teenagers with the Boy Scouts of America on Okinawa grew a food garden and built a haven for children affected by domestic violence at a nonprofit community center run by a retired Marine and his wife.
Life Scouts Nijrell Jackson, 15, and Leila Jackson, 13, recently completed the projects as part of their Eagle Scout journey. To achieve the organization's highest rank, they must complete a meaningful service project for their schools, religious institutions or communities.
Nijrell and Leila continue a Scouting legacy begun by their father, Gunnery Sgt. Earl Jackson, a senior noncommissioned officer for an ammunition company at 3rd Supply Battalion on Camp Schwab. He became a Bear Scout at age 9. Today, on his second tour on the island, he's a district chairman, adviser and a leader for Scouts ages 14 to 21.
The siblings volunteered their time to Help Oki, a community center in Misato founded 10 years ago by Chris Nesbitt, a retired Marine from New Jersey, and his wife, Yuko. The center has a pantry, a large thrift store and a small room that provides shelter for women fleeing domestic violence.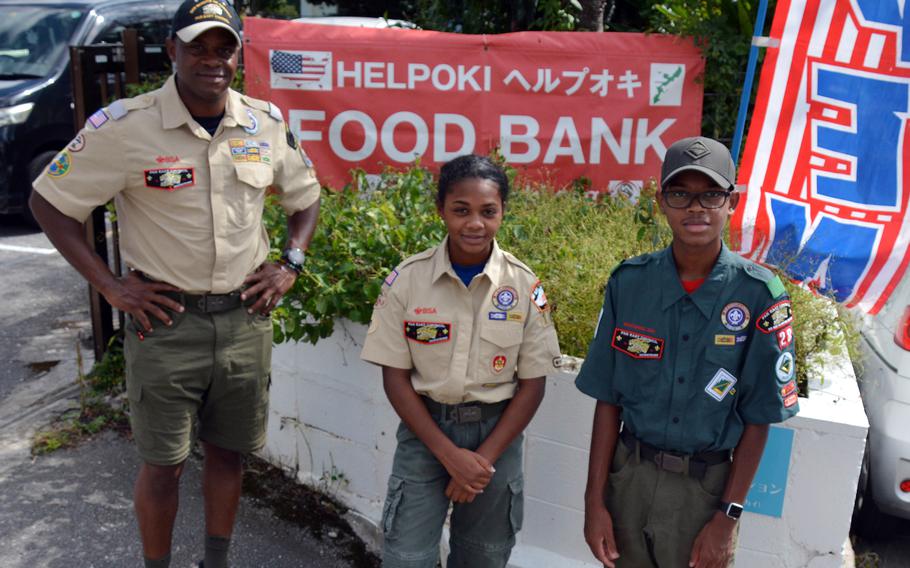 Nijrell turned an empty space at the center into a garden with rows of sweet corn, carrots, daikon, radishes, cucumbers, melons and spinach.
"The whole garden was covered in weeds," he told Stars and Stripes while working in the garden on a recent Saturday morning. "The first weekend we cut the weeds. I wanted to do a construction project for my Eagle Scout project, and this is something that I thought would be a good idea for the Help Oki community center."
Leila saw a need to help families coping with domestic violence find a place that sheltered children along with women. Nesbitt said many Okinawa shelters won't accept clients if they arrive with kids older than 13.
Leila discussed several projects — a table or staircase for the center — but settled on turning a room within Help Oki into a place where anyone caught in an unsafe home environment can stay overnight.
"Building a staircase doesn't have much impact on people," she said. "A room can help people a lot more than a staircase, or a table, so I thought it would help a lot of people."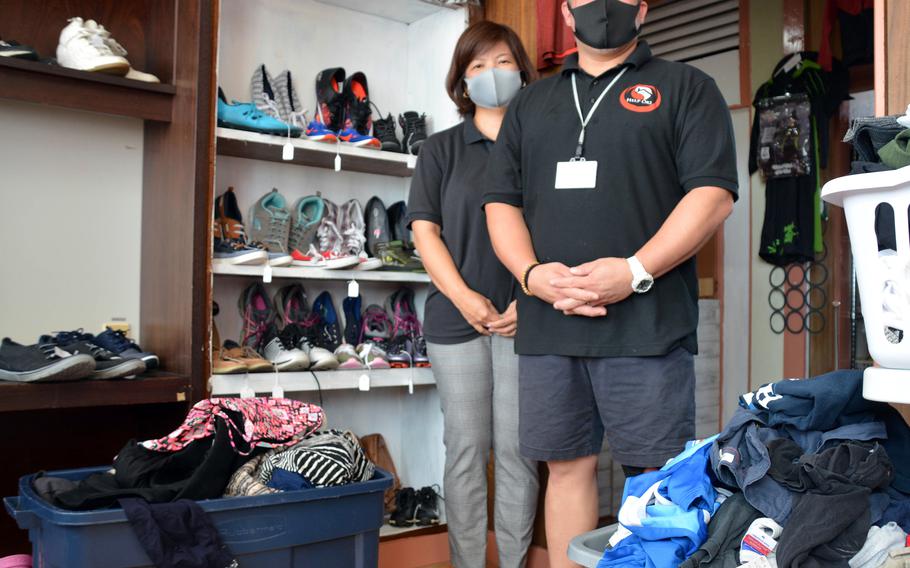 Earl Jackson, his wife, Maria Jackson, and their children arrived on Okinawa in March 2020. Their involvement in Scouting goes back several years.
The family was active in the Boy Scouts' California Inland Empire Council where Leila became a Cub Scout in 2016. In August 2018, Boy Scouts of America — also known as Scouts BSA — opened its ranks to young women.
Earl Jackson connected with Nesbitt at a meeting of Japanese and American Scout supporters in June 2021 where he came to seek help for the center.
"We do a lot of food drives," Nesbitt said. "We ask BSA or military if anybody would like to drop off food during our normal working hours of operations, that would be greatly appreciated."
Nijrell first showed interest in a project at Help Oki, and encouraged Leila to find an opportunity there, too.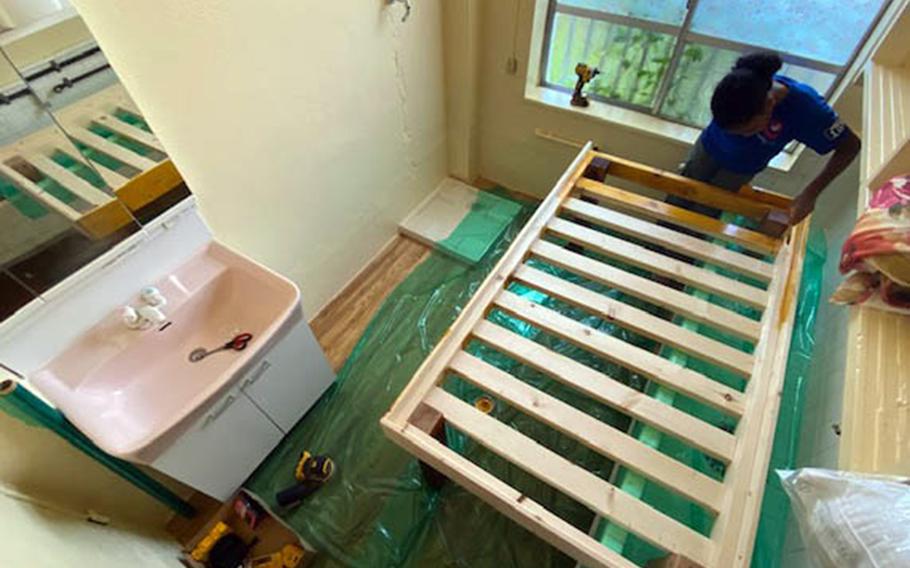 "She said I would love to do that for the domestic violence haven room," Earl Jackson said. "They got in contact with Chris, and they have been working on the projects for the last three months.
Although an increasing number of young women are becoming Eagle Scouts, it's an achievement that still earns local headlines.
"I know it will help my future a lot," Leila said. "I know that not a lot of people haven gotten Eagle Scout before, so I think it's an honor to get something very rare."