In a first, US and Japanese troops practice disaster response together on Okinawa
by
Matthew M. Burke and Mari Higa
Stars and Stripes
November 4, 2021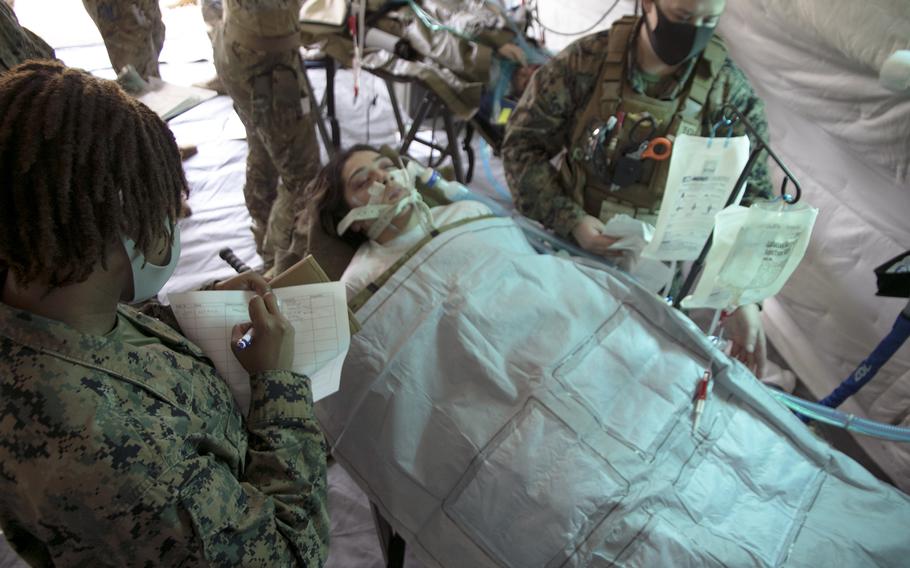 KADENA AIR BASE, Okinawa – U.S. forces on Okinawa for the first time joined their Japanese military counterparts to rehearse their unified response to a natural disaster – a simulated earthquake Tuesday on a small, nearby island.
This year's Remote Island Disaster Exercise, or RIDEX, involved about 200 Marines and airmen from the III Marine Expeditionary Force and Kadena Air Base, along with 400 troops from the Japan Self-Defense Force, Air Force Capt. Matthew Wilson, the 353rd Special Operations Wing's director of medical operations, told Stars and Stripes this week.
A Japan Ground Self-Defense Force spokesman for the Western Army's 15th Brigade summed up the purpose of this year's exercise.
"We aim to improve the JSDF's ability to respond to disaster situations in remote islands and to strengthen cooperation with related organizations such as the U.S. military," he said on the customary condition of anonymity.
Japan's Self-Defense Forces have held the island disaster exercise every year since 2014, except last year, because of the pandemic, the spokesman said.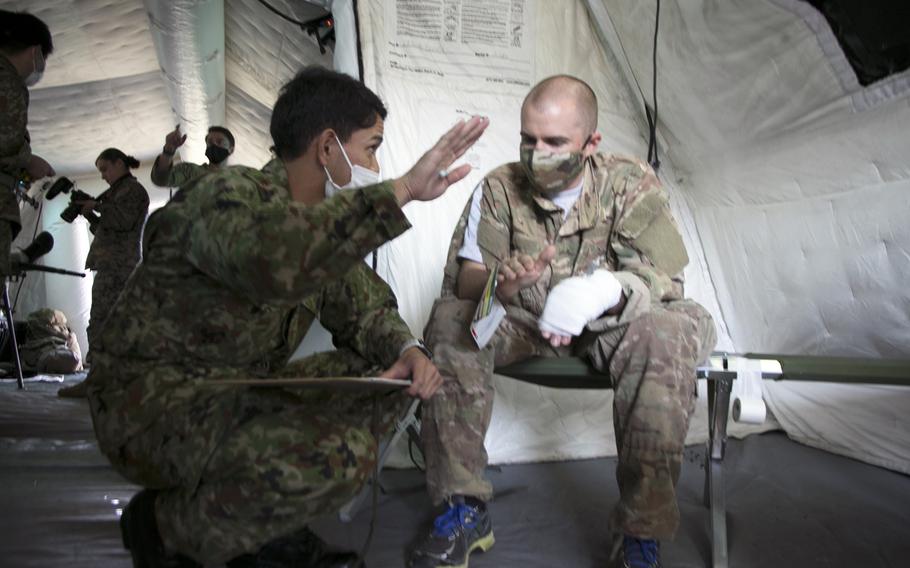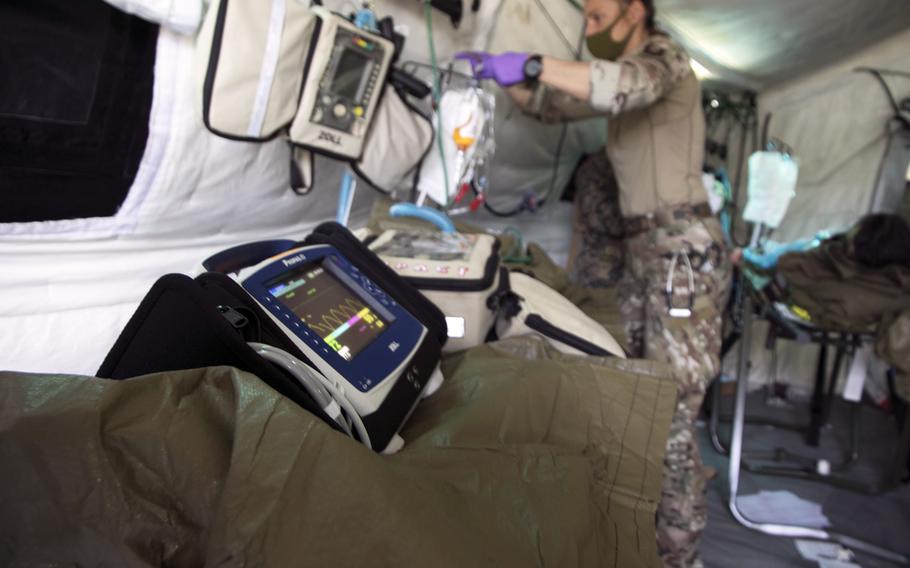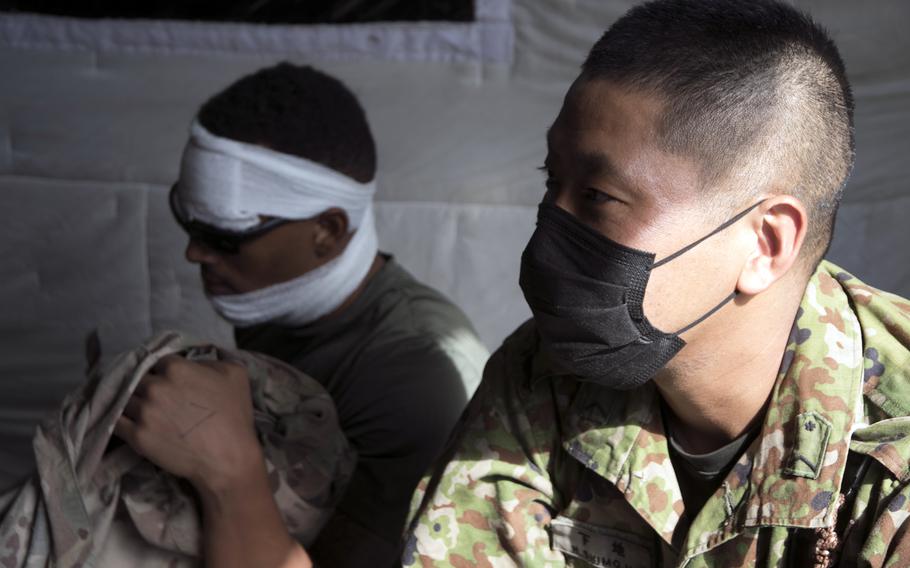 The exercise scenario involves an earthquake off Okinawa's southeast coast. A second day of drills involving the Self-Defense Forces and Okinawa prefecture was inexplicably canceled, the spokesman said.
During the exercise Tuesday, medical personnel from the two nations confronted language barriers under trying conditions.
"We pretty frequently will train in scenarios in our small teams to most effectively treat and move a patient, so that's less important to us today," said Lt. Col. Shana Hirchert, 39, the senior flight physician for the 353rd Special Operations Wing. "This is pretty unique that we can kind of integrate our teams."
The exercise began at Ukibaru Island, less than five miles off Okinawa's east coast, Wilson said. A mix of 20 Japanese and American troops simulating injuries ranging from severe burns to broken bones were airlifted to the amphibious transport dock JS Kunisaki.
There they were triaged and then flown to either Camp Naha, a Ground Self-Defense Force base, or Kadena.
From the Kadena flight line, a converted bus carried the simulated casualties to a medical tent some distance away. Doctors and paramedics of the special operations wing and the III MEF surgeon's office jumped into rendering care, suturing wounds and splintering breaks. Heart monitors beeped and ventilators whirred as fluids were hung and sterile packages ripped open.
Leaders of the 15th Brigade observed while their medical personnel worked through translators to process patients with less severe injuries. One Japanese soldier took an airman's blood pressure and recorded the results. The airman had a simulated piece of metal sticking through his already bandaged hand.
A patient was declared dead and placed outside the tent, under a blue tarp. The remaining patients were driven aboard the ambulance bus to U.S. Naval Hospital Okinawa at the Marine Corps' Camp Foster.
Air Force Staff Sgt. Christopher Andersen, 25, a medic with the special operations wing, said the training provided good insight into Japanese military operations. He said he was blown away by their professionalism and organizational skills.
"We understand that we're stronger together," Wilson said. "The more that we're able to have meaningful discussions and plan for different engagements and share that information, the better off we are together."
---
---
---