Biden doubles down on pledge to defend Senkakus in call with Japan's new leader
by
Seth Robson and Hana Kusumoto
Stars and Stripes
October 5, 2021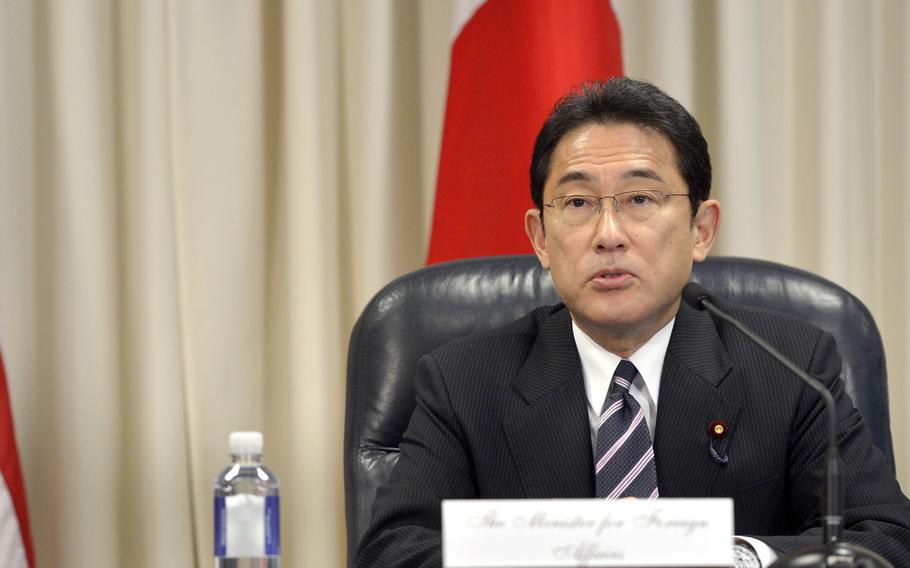 TOKYO — President Joe Biden repeated his promise that the United States would step in to defend the disputed Senkaku Islands, during his first call with new prime minister Fumio Kishida on Tuesday.
The leaders spoke a day after Kishida, 64, was sworn in to replace Yoshihide Suga, who resigned after a year in office due to plunging support over his administration's handling of the coronavirus pandemic.
Biden told Suga last year that he could count on the U.S. military to help in case of an attack on the Senkakus, a small group of East China Sea islets that are controlled by Japan but also claimed by China and Taiwan.
China regularly irks Japan by sending vessels near the uninhabited islands. Tokyo filed a protest with Beijing last month after seven Chinese coast guard ships — four outfitted with "cannons" — appeared there.
Kishida told reporters Tuesday that Biden conveyed a strong commitment to the defense of Japan, including the Senkakus.
The pair agreed to work together on the issue of Japanese citizens abducted by North Korea and on global problems such as the pandemic, climate change and nuclear weapons, he said.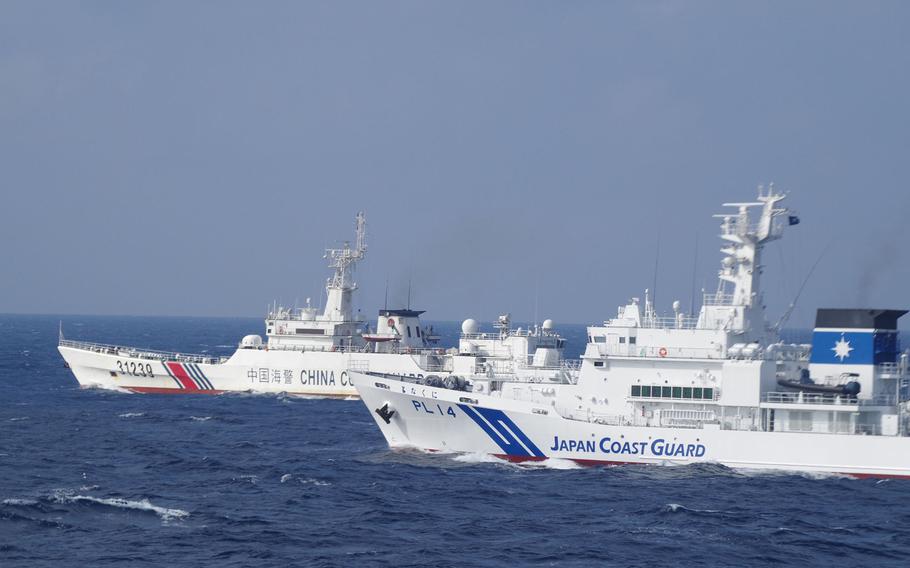 "We also agreed to call each other by Joe and Fumio during the talk and to meet in person as early as possible," Kishida said. "This was my first phone conversation with a foreign leader since assuming the leadership and the fact that I was able to speak with the U.S. president first was an important step forward toward taking Japan-U.S. alliance to an even higher level."
The White House, in a statement about Tuesday's talk, said the leaders affirmed their alliance's strength, calling it the "cornerstone of peace, security, and stability in the Indo-Pacific and around the word."
"President Biden noted that he looks forward to strengthening the relationship in the years ahead given the critical role our countries play in advancing our common vision of a free and open Indo-Pacific region, including through the Quad," the statement said.
The Quadrilateral Security Dialogue is a series of strategic talks between the U.S., Japan, India and Australia that have been happening since 2007.
Warships from the four nations, along with a French amphibious vessel and frigate, trained together in the Bay of Bengal in April.
Kishida, a moderate who served in recent years as foreign affairs and defense minister, was elected with the backing of his conservative party's political veterans.
Japan's leadership change includes a new cabinet, though Foreign Minister Toshimitsu Motegi and Defense Minister Nobuo Kishi have kept their jobs tackling the rise of China and tensions over sea territory disputes and the status of Taiwan.