Danish pop star hopes DNA will lead to father she suspects is a Vietnam War vet
by
Erica Earl
Stars and Stripes
September 23, 2021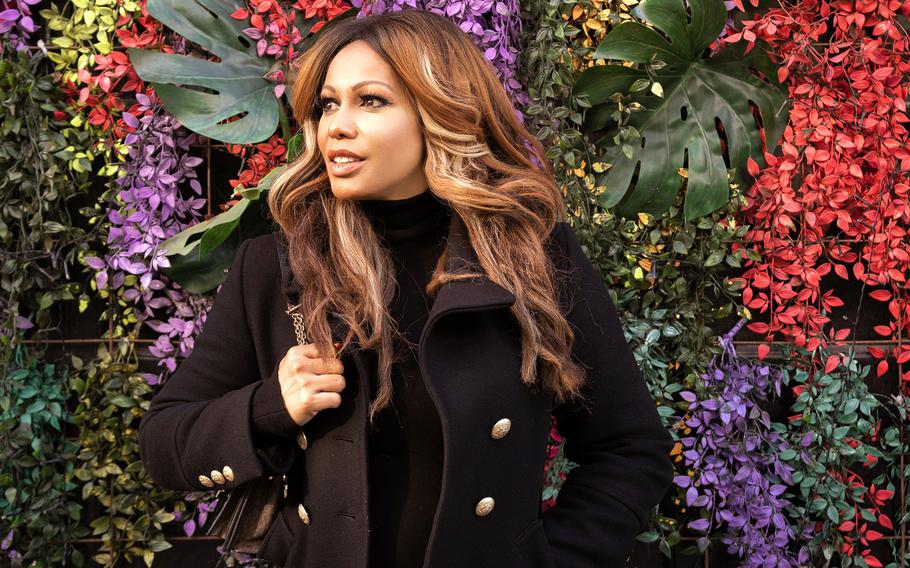 A Danish musician hopes she is close, after searching more than 30 years, to learning the identity of her father, whom she believes may be an American veteran of the Vietnam War.
Zindy Laursen, 50, is known in Denmark as just Zindy. She bides her time awaiting the results of a DNA profile, she recently told Stars and Stripes in a video interview, by writing songs and preparing for the day she performs again at post-pandemic concerts and music festivals.
After years of unsuccessful searches, Zindy enlisted the help of an amateur genealogist to find her father, whom she believes, based on her mother's story, is a Vietnam vet who visited Australia during the war.
"I have butterflies of hope, but my guard is still up in case I get disappointed again," she said. "The reality is that he could be dead or has other children discouraging him from meeting me. A lot is going through my mind."
Zindy said she hopes the DNA analysis she received from 23andMe will eventually lead her to her father. That road is contingent on her father, or one of his relatives, having made their own DNA profile available for comparison.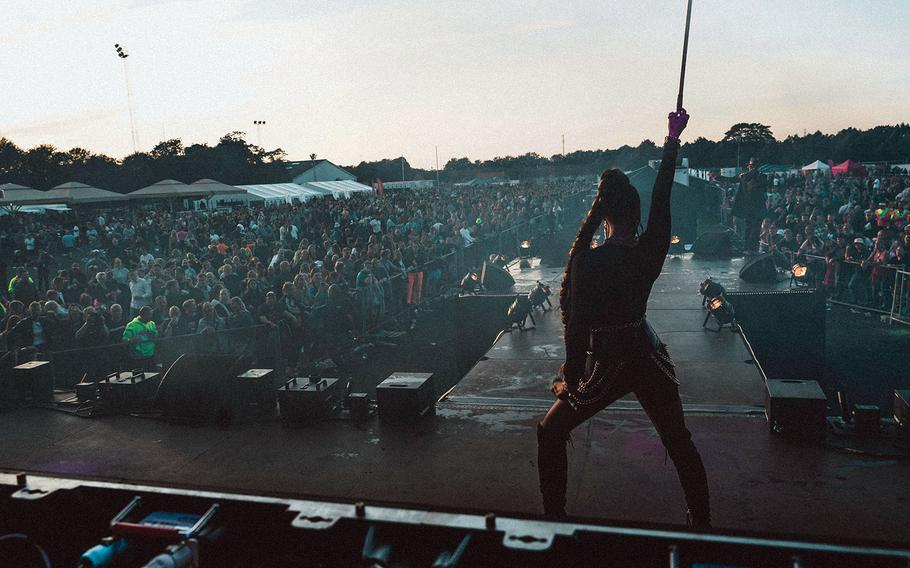 'I always felt half'
In 1969, Zindy's mother was a go-go dancer in Sydney, where she often met U.S. service members on leave. The soldiers inevitably returned to duty, some to Vietnam, and she eventually moved back to her home country, Denmark.
Zindy grew up eager to find out who this mysterious person was that her mom met dancing, like something out of a movie.
Meanwhile, in 1992, she was runner-up for the chance to represent Denmark in the Eurovision Song Contest. Record labels scouted her during the audition process.
"I flew to America to make a record, and I had this thought that maybe my dad could be there around any corner," she said.
In 1998, she hired a private investigator to track down Cleveland Mason, an American working for Veterans Affairs in San Francisco with whom Zindy's mom had a months-long relationship, and Zindy believed could be her father.
Zindy and Mason got to know each other over the next few years. She produced a song about the meaning of family inspired by the joy of perhaps finding her long-lost dad.
But DNA tests proved Mason was not Zindy's father. The search, and her subsequent disappointment, made tabloid papers in Denmark because of Zindy's budding fame.
"I was so devastated," she said. "I thought, 'I'm going to give up. I'm never going to meet my dad.'"
Over the years, Zindy said, she has developed confidence in herself, and finding her father is more about closure than identity. But, despite her fame and success, she always felt like a piece was missing, especially growing up as a biracial woman in predominantly white Europe.
"I always felt half," Zindy said. "I wanted to be around more people who looked like me and know more about my ethnic and cultural identity."
A tough task
This year, Zindy's hope was renewed when she met DNA and family lineage hobbyist Brian Hjort while waiting in line to get a coronavirus test at a Copenhagen gym. Hjort recognized Zindy from her fame as a musician and stories about her search for her father. Zindy was hesitant at first but agreed to let him help.
Hjort, a Danish antique furniture repairman, became interested in reuniting families of war veterans when he was backpacking in Vietnam in 1992 and heard stories about people speculating about their possible GI fathers, he told Stars and Stripes in a phone interview Aug. 10.
Once back home in Denmark, one of his Vietnamese friends asked his help finding the American father of a person in her village. Using military records requests, an archive of the names of American soldiers who served in Vietnam and contacting the U.S. Embassy, he found a name and address. Since then, Hjort has volunteered his time helping families research their ancestry.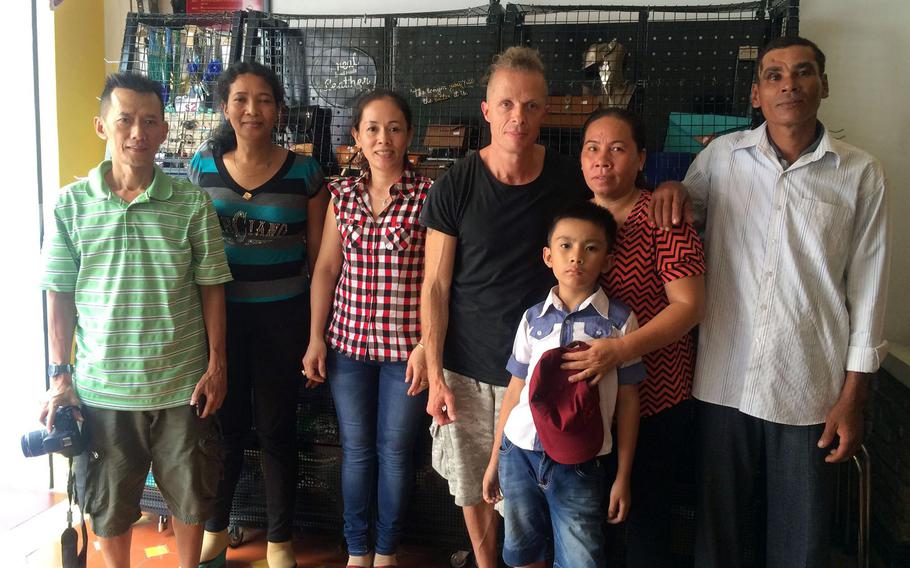 "I do it purely for the joy of making a difference to someone," he said. "At first it was hard; all I had was a typewriter, white pages and limited access to internet cafés. It's gotten better now with new DNA testing kits."
The hardest part of the job is taking lineage maps and family tree results and tracking down relatives. He said the toughest part, emotionally, is finding a family member who is either recently deceased or does not wish to have contact with unacknowledged family members.
"There is no manual on how to do this, but some of the successes are worth the failures," he said.
'Continue to have hope'
Finding an absent family member can take from several months to several years, Hjort said, depending on what someone knows about the person they're trying to find.
Hjort said Zindy's DNA test results do not point to any clear answers. Finding relatives is easier if they have already had a DNA test whose results are available for comparison.
"If many relatives have tested before, the easier it is," he recently told Stars and Stripes via Facebook Messenger. "Then it's to figure out how they all match up in the puzzle."
DNA analysis kits from companies such as Ancestry.com rely on existing databases and do not guarantee results. The company's "pro genealogy package" for clients searching for their biological parents starts at $3,000, but even at that price tag, not all cases are solved.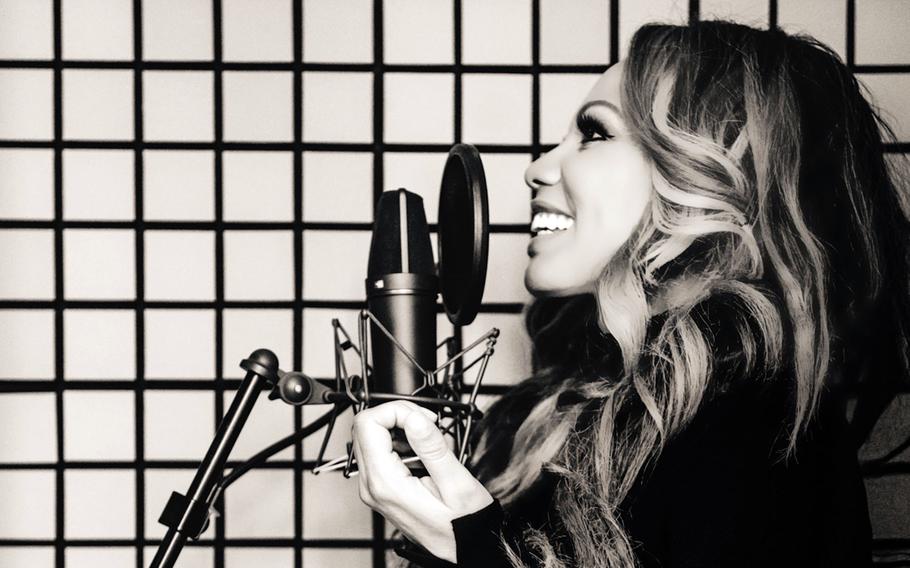 Zindy said she received her 23andMe DNA results Sept. 10 and is still awaiting results from Ancestry.com. She remains anxious but optimistic that she may find her dad, perhaps soon.
"It's crazy to think after all this time, I could be meeting my father this year," she said, smiling and cupping her face in her hands. "At this point, all I can do is continue to have hope."