Key US air base in Japan works to make its power system more energy efficient
By
Stars and Stripes
September 17, 2021
---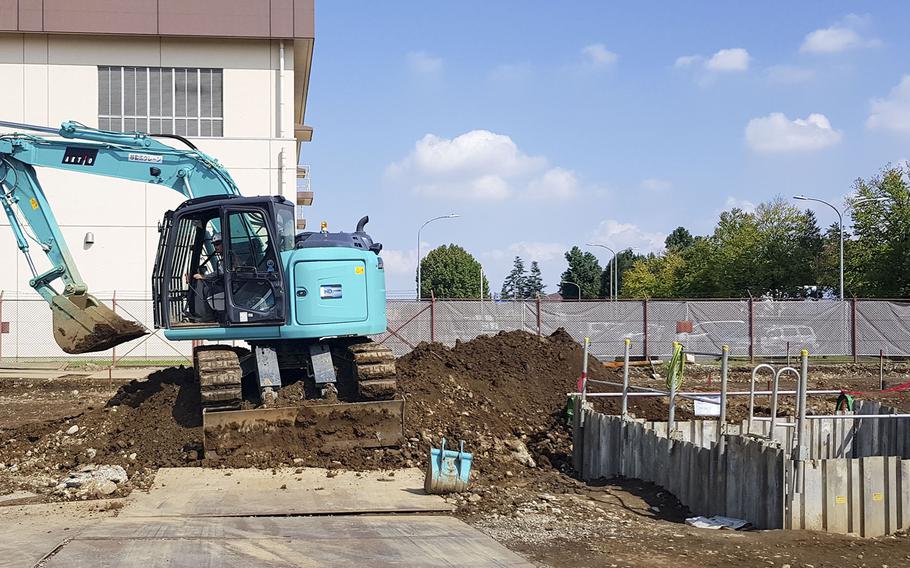 YOKOTA AIR BASE, Japan — Of the many construction projects underway at this Air Force installation in western Tokyo, one aims to make its power plants more efficient and reduce their environmental impact.
Yokota, a major U.S. airlift hub, is improving its power system as part of a $166 million project to improve its energy efficiency, Jackens Eugene, 374th Civil Engineering Squadron installation energy manager, told Stars and Stripes on Sept. 13.
The project began one year ago with a completion date of 2023, according to the base public affairs office. It includes upgrades to the existing boiler system that supplies building heat, and improvements in lighting, ventilation and air conditioning around the installation.
However, the project's centerpiece is a new combined heat and power plant, or cogeneration plant, powered by natural gas to produce steam and electrical power. It will generate 10 megawatts as the primary power plant for the base.
Steam generators in the system will take advantage of excess heat to produce more steam to heat buildings.
The new combined heat and power plant, which is under construction behind the exchange, will also generate steam for the north and south sides of the base, Eugene said. During the summer, the north plant will be on standby. 
Until the project is complete, base residents may experience some growing pains, Eugene said.
"There will be a lot of power outages due to the electrical work needed at the site," he said.
Eugene said he also anticipates "a lot of road closures" to run a gas, condensate and fiber line in the area along Tunner Street between the new plant and Airlift Avenue.
The plant will reduce Yokota's reliance on the Tama power grid outside the base, Eugene said.
During the 2011 Tohoku earthquake and tsunami, demands on the grid forced its Japanese operators to choose where to provide power, according to an article on the project on the air base website. The new plant will return some power to the local grid, the base public affairs office said.
The plant will also work in conjunction with a "smart grid" control system to help regulate power across the base by deactivating systems not in use and maintaining appropriate levels at higher priority areas, like the airfield, Eugene said.
The project contractor, Schneider Electric, a multinational corporation based in France, is doing the work under an Energy Saving Performance Contract, part of the U.S. Defense and Energy Departments' Energy Saving Initiative, according to Yokota's public affairs office.
Under the contract, Schneider recoups its payment from the savings the new combined heat and power generates over its service life, according to the base.
---
---
---
---