US military in Japan adds 20 coronavirus cases Tuesday as Tokyo's numbers continue to dip
by
Joseph Ditzler
Stars and Stripes
September 14, 2021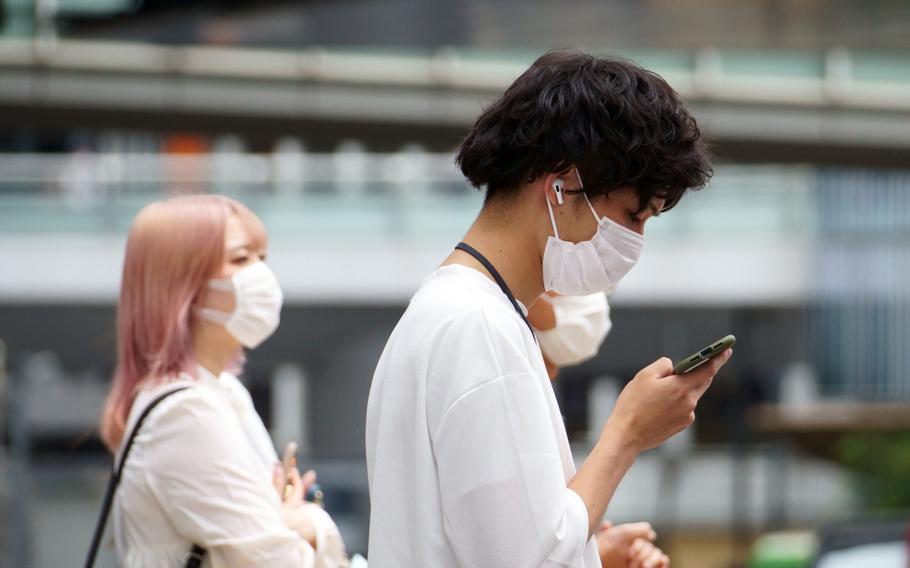 TOKYO — The number of new coronavirus cases in Japan's capital city continued their nearly monthlong decline Tuesday as U.S. bases in the country announced 20 new infections.
The Tokyo Metropolitan Government reported another 1,004 people tested positive for the virus, the 23rd consecutive day that number is lower than a week prior, according to public broadcaster NHK and metro government data.
Yokosuka Naval Base, the homeport south of Tokyo of 7th Fleet, said 12 people tested positive for the coronavirus respiratory disease.
Seven unimmunized people, including one base employee, and two immunized people developed COVID-19 symptoms; two unimmunized people turned up during medical screenings; and one immunized base employee was discovered during contact tracing, according to news release from the naval base. Yokosuka has 38 coronavirus patients under observation.
Sasebo Naval Base on Kyushu Island had another four people test positive since Friday, according to a Facebook post by the base. Three turned up in a medical screening and one became ill. The base has 13 active cases.
Naval Air Facility Atsugi, southwest of Tokyo, identified four people with the virus since Friday, according to news releases Monday. All tested positive on tests administered at an airport upon their arrival in Japan. The base has five active cases.
Of four Defense Department schools at Kadena Air Base, Okinawa, that canceled some classes Monday due to a spate of coronavirus infections, one returned to a normal schedule and two kept those classrooms closed, according to messages posted by school principals on Facebook.
Ryukyu Middle School resumed a normal schedule Tuesday, according to a message from principal Craig Maxey to families and staff. The messages were posted on the Marine Corps Community Services Okinawa, School Liaison, Facebook page.
Kadena Middle School continued contact tracing and kept four classrooms closed to complete contact tracing; Kadena High School kept eight closed for the same purpose, according to messages from principals Mynda Massey-Vukovic and Kristopher Kwiatek.
Okinawa prefecture, where the bulk of U.S. forces reside, reported 284 new coronavirus cases Tuesday, according to the prefectural Department of Public Health and Medical Care.
Japan announced 4,165 new coronavirus cases Monday, and 50 deaths, according to the Johns Hopkins Coronavirus Resource Center. The nation has fully vaccinated 51% of its population, or 64.5 million people.
Stars and Stripes reporter Mari Higa contributed to this report.