Coronavirus shutters nearly 20 classrooms at Defense Department schools on Okinawa
by
Joseph Ditzler
Stars and Stripes
September 13, 2021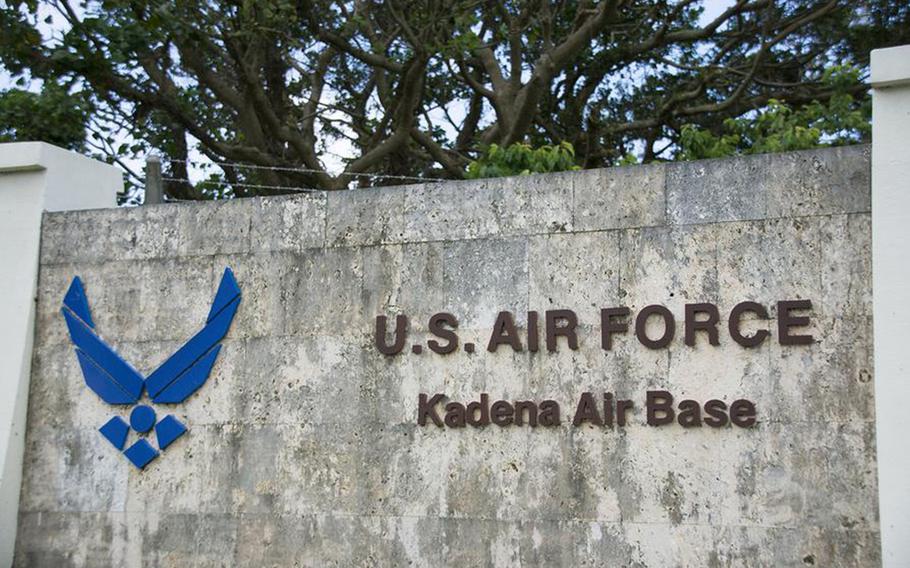 TOKYO — Defense Department schools at Kadena Air Base, Okinawa, reported at least seven new cases of COVID-19 over the weekend, prompting four principals to close 19 classrooms at their schools on Monday.
Six schools — Amelia Earhart Intermediate, Kadena High, Ryukyu Middle, Kadena Middle, Bob Hope Elementary and Ralph Stearley Elementary, or Stearley Heights — all reported Sunday that members of their school communities had tested positive.
Principals posted messages to parents, staff and students on the Marine Corps Community Services School Liaison Facebook page alerting them to class cancellations and new infections. Stearley and Hope elementary school principals did not indicate they canceled any classes.
The principals who did indicated classes would resume once contact tracing was complete or other public heath requirements were met, whether one day or longer.
"Watch for further communication about when the students in [affected] classes can return once contact tracing is complete," Kadena High principal Kristopher Kwiatek wrote to families and staff. He canceled eight classes and reported one infection.
Ryukyu Middle principal Craig Maxey canceled seven classes Monday "until contact tracing can be completed," and said one person was infected. At Kadena Middle, principal Mynda Massey-Vukovic canceled four classes and wrote that one person had tested positive.
Amelia Earhart principal Jason Federico said one person tested positive and one classroom was closed "until testing and quarantine requirements are met."
A week into the new school year, classes across four Defense Department schools on Okinawa were canceled after several individuals tested positive for the coronavirus.
Across Japan, one U.S. military base, Marine Corps Air Station Iwakuni, reported one new COVID-19 patient. That individual tested positive over the weekend while in restricted movement, according to a base news release Sunday.
Tokyo reported 611 newly infected people on Monday, typically the day with the lowest new case count, but still continuing a trend of falling coronavirus case numbers, according to public broadcaster NHK.
In western Tokyo, the commander of Yokota Air Base, Col. Andrew Campbell, extended through Thursday the prohibition on unvaccinated service members leaving the base, according to an Sept. 9 update on the base's Facebook page.
Japan on Sunday reported 7,205 new COVID-19 cases and 41 deaths, according to the Johns Hopkins Coronavirus Resource Center. Fifty percent of the nation's population, or 63 million people, are fully vaccinated.
South Korea update
U.S. Forces Korea on Monday had another nine people test positive for COVID-19 after arriving on the peninsula since Aug. 26, according to a news release.
Four service members and one family member arrived at Osan Air Base from the United States on the Patriot Express, a government-chartered air service, on Aug. 31, Sept. 1 and 6. Two service members and two family members arrived on commercial flights at Incheon International Airport on Aug. 26, Sept. 1, 3 and 6, according to USFK.
Eight individuals tested positive on their first COVID-19 test prior to entering quarantine; one person turned up on the test required to exit quarantine. All nine were quarantined at either Osan or Camp Humphreys.
South Korea on Monday reported another 1,433 newly infected people, 554 in Seoul and 395 in Gyeonggi province, where Osan and Humphreys are located, according to the Korea Disease Control and Prevention Agency.
KDCA reported 39.1% of South Korea's population, or 20 million people, are fully vaccinated. Another 64.6%, or 33.1 million, have received the first of two vaccine shots.
Stars and Stripes reporter Yoo Kyong Chang contributed to this report.