Japanese court summons North Korea's Kim Jong Un for lawsuit over human rights abuses
by
Hana Kusumoto
Stars and Stripes
September 9, 2021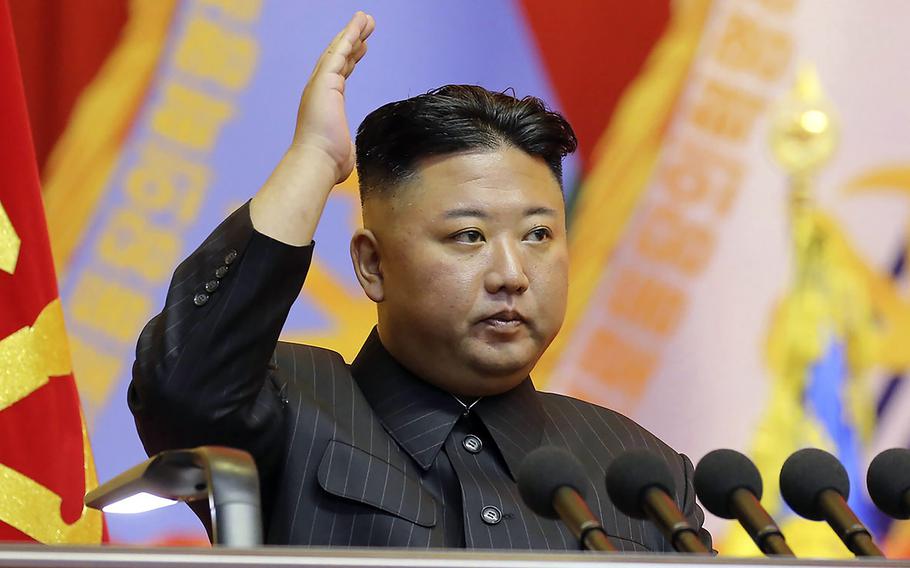 TOKYO – A Japanese court has summoned North Korean leader Kim Jong Un to answer for alleged human rights abuses five plaintiffs say they suffered after moving to North Korea under a government repatriation program.
The plaintiffs defected to Japan and filed a civil suit three years ago in Tokyo District Court seeking about $909,000 each for the abuse they suffered, their lawyer Kenji Fukuda said at a news conference Wednesday.
The court on Aug. 16 ordered Kim to appear at the first hearing in the case on Oct. 14, Fukuda said.
Kim is not expected to show up, but this is the first time a Japanese court has summoned a North Korean government official to appear, Fukuda said. He said the court order sets aside any claim for Kim of sovereign immunity.
The five allege that North Korean government propaganda deceived them into joining a repatriation program by describing the communist country as a "paradise on earth," Fukuda said.
The plaintiffs also claim "state abduction" by the North, which would not permit them to leave the country, and "obstruction of departure" for keeping their families in North Korea against their will.
Over 93,000 Koreans and their families living in Japan moved to North Korea under the repatriation program between 1959 and 1984, urged by the North Korean government to resettle there, according to Fukuda. North Korea promised free housing, medical care and education, he said.
"Of course, they realized soon after they arrived in North Korea that it was a false advertisement," Fukuda said, "and that it is not a 'paradise on earth.'"