Another day, another benchmark in Tokyo's pre-Olympic fight against COVID-19
by
Joseph Ditzler 
Stars and Stripes
July 21, 2021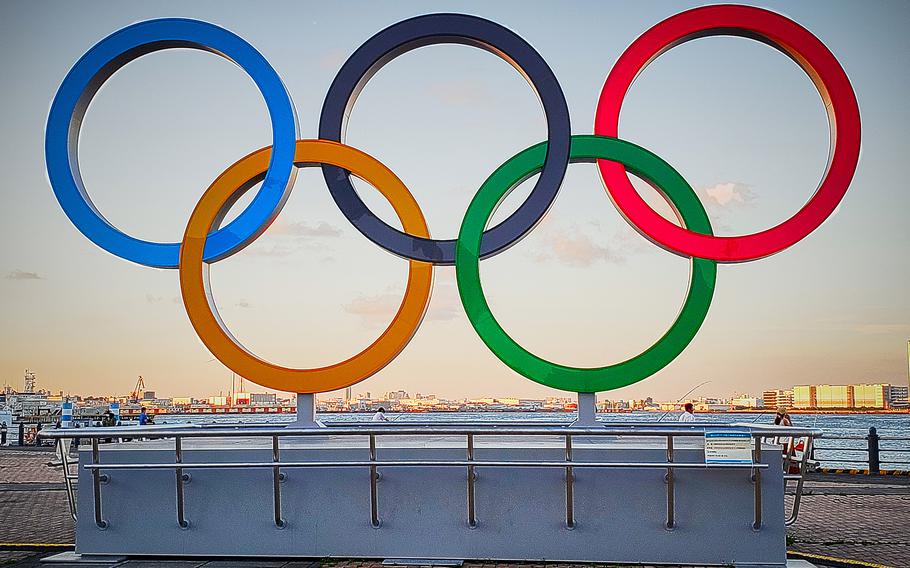 TOKYO – Japan's capital, on the verge of opening its Olympic Games, announced Wednesday its highest one-day count of newly infected coronavirus patients in more than seven months.
Tokyo reported 1,832 new cases, according to public broadcaster NHK, evidence a fifth wave of COVID-19, the coronavirus respiratory disease, is continuing to build. There were 1,387 infections reported there on Tuesday.
Wednesday's figure is higher by 683 people than the same day a week ago, according to metro government data. The city last exceeded this one-day caseload on Jan. 16 with 1,839 new coronavirus patients.
Meanwhile, U.S. bases in Japan had reported two new cases of COVID-19 by 6 p.m. Wednesday.
Marine Corps Air Station Iwakuni said one person tested positive after close contact with a previously infected individual, according to an air station press release.
U.S. Army Japan had one person come up positive in a test by Japanese officials upon arriving in Japan sometime between July 14 and Wednesday, according to an Army news release.
Just south of Tokyo, the governor of Kanagawa prefecture on Wednesday declared a state of emergency in the cities of Yokohama, Kawasaki, Sagamihara and Atsugi effective Thursday until Aug. 22. He also appealed to the national government to declare a state of emergency in Kanagawa if conditions worsen.
"I would like to ask you all to have a sense of crisis, recognizing that Kanagawa Prefecture is in the midst of an emergency," prefectural Gov. Yuji Kuroiwa said in the declaration.
In recent days, Kuroiwa said, the number of new COVID-19 cases has increased rapidly and exceeded the criteria for declaring an emergency on July 14. The prefecture recorded 446 new patients Wednesday, according to his declaration.
The more contagious coronavirus delta variant is partly to blame, as well as an increase in people getting out and moving around, Kuroiwa said.
The Olympics begin Friday in nearby Tokyo, coinciding with a four-day Japanese holiday, which means more people will be on the move, according to his statement.
Kanagawa is part of the greater Tokyo metropolitan area. It is home to Camp Zama, the headquarters for U.S. Army Japan, and Yokosuka Naval Base, headquarters for Naval Forces Japan and homeport for the 7th Fleet. Naval Air Facility Atsugi and the Army's Yokohama North Dock are also there.
Kuroiwa called for measures already in place in Tokyo. He asked restaurants and bars to refrain from selling alcohol and to close between 8 p.m. and 5 a.m. Cooperating businesses may receive compensatory payments.
Residents are asked to wear masks, socially distance themselves, practice good hygiene and avoid unnecessary travel, according to the declaration.
"Enjoy watching the Olympic Games at home with your family members. Do not get together at a sports bar or your friend's home for watching," the governor declared. "Send your hearty cheers from home."
Naval Forces Japan, which on June 22 lifted a longstanding pandemic prohibition on visiting bars, expects Navy personnel to abide by the governor's declaration, a spokeswoman told Stars and Stripes by email Wednesday.
"Out of respect for the host nation, U.S. Sailors will abide by these changes outside the installations," wrote Cmdr. Katie Cerezo.
Stars and Stripes reporter Alex Wilson contributed to this report.