Japan to end COVID-19 state of emergency on schedule for all prefectures but Okinawa
by
Matthew M. Burke
Stars and Stripes
June 17, 2021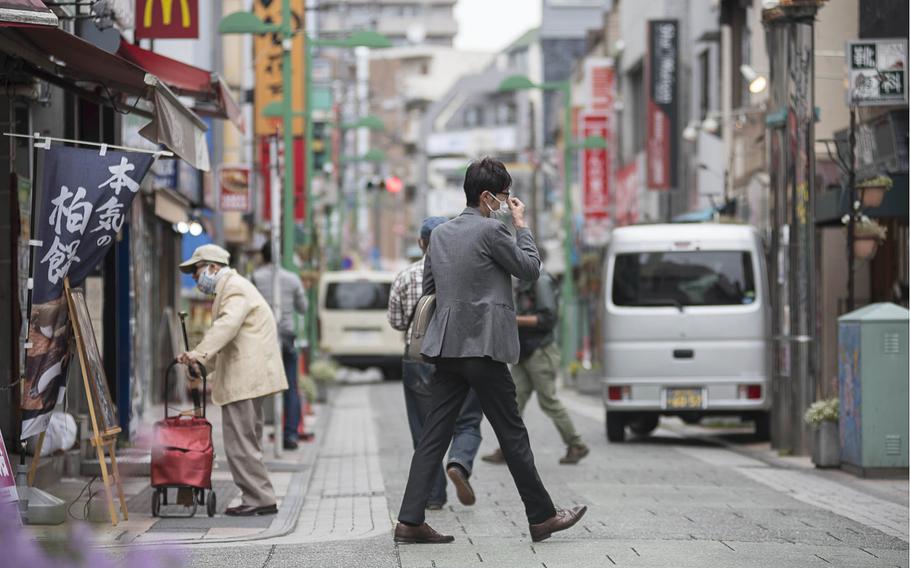 CAMP FOSTER, Okinawa — Nine of 10 Japanese prefectures, including Tokyo and Osaka, will come out of a COVID-19 state of emergency on Sunday, more than a month before the start of the Tokyo Olympics.
Prime Minister Yoshihide Suga finalized that decision during a coronavirus task force meeting on Thursday in Tokyo, Kyodo News reported Thursday evening. Japan reported 1,554 new infections Thursday, 635 fewer than the same day last week, and 47 deaths, according to public broadcaster NHK and the World Health Organization.
But Okinawa, home to most U.S. military personnel stationed in Japan, will remain under a state of emergency until July 11 because hospitals in the island prefecture remain strained by a high number of COVID-19 patients, the Kyodo report said.
The prefecture announced another 97 infections Thursday, 69 fewer than the same day last week, and four deaths, according to NHK.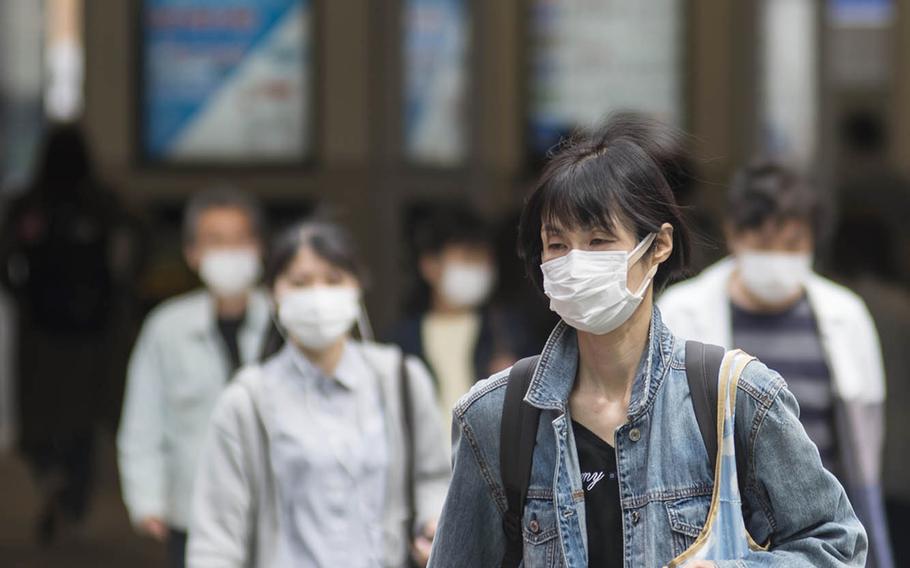 Tokyo on Thursday reported another 452 coronavirus infections and seven deaths, according to NHK, which cited metropolitan government data. That's 13 more cases than the same day last week.
Osaka prefecture, the nation's second-largest metro area, reported 95 new infections Thursday and four deaths, NHK said.
Japan has counted 775,000 COVID-19 cases during the pandemic and more than 14,000 deaths, according to WHO.
Of the nine prefectures exiting the state of emergency on Sunday, all except Okayama and Hiroshima will enter a quasi-state of emergency until July 11, the Kyodo report said.
Serving alcohol would be allowed under the quasi-emergency, but only until 7 p.m. Restaurants must continue to close by 8 p.m.
South Korea updates quarantine rules
South Korea added 540 new COVID-19 cases and one death at midnight Wednesday, according to the Korea Disease Control and Prevention Agency's Central Disease Control Headquarters.
The government has counted just shy of 150,000 patients during the pandemic and 2,000 deaths, the WHO said.
Starting July 1, fully vaccinated travelers arriving on the peninsula who received their inoculations overseas will be exempt from a two-week quarantine, according to the country's Ministry of Health and Welfare.
Until then, the exemption applies only to those who were inoculated in South Korea.
U.S. Forces Korea currently has a "working quarantine" policy for fully vaccinated individuals who arrive in the country. USFK personnel are allowed to travel only to and from their quarantine and duty locations for work.
USFK spokesman Col. Lee Peters said in a statement Thursday that the command will "continue to work with the [South Korean] government … to ensure this policy update applies to the USFK-affiliated community as well."
Fourteen new military cases
U.S. military bases in Japan and South Korea reported 14 new COVID-19 cases as of 7 p.m. Thursday.
Kadena Air Base on Okinawa had six people test positive "over the last few days," according to a base Facebook post Wednesday evening.
One patient was identified through end-of-quarantine testing; one was found through random surveillance testing; and three were already in quarantine as close contacts of previously infected individuals.
The sixth patient — an employee of the on-base Chili's restaurant — self-isolated after developing symptoms, the Facebook post said. Contact tracing is ongoing, and any close contacts will be placed in quarantine.
U.S. Army Japan had three people test positive between June 9 and Wednesday, according to a news release Wednesday. Two were already in quarantine after arriving in Japan and the third tested positive prior to travel.
The Marine Corps on Okinawa had one person test positive at Camp Hansen, according to a Facebook post Thursday by Marine Corps Installations Pacific.
U.S. Forces Korea had three troops and one family member test positive after arriving on the peninsula between May 29 and Saturday, the command announced Thursday.
One soldier tested positive after arriving at Osan Air Base on a government-chartered flight from the United States on June 7, a statement said. Two other service members and a dependent tested positive after arriving at Incheon International Airport on May 29, June 10 and Saturday.
Stars and Stripes reporters David Choi and Yoo Kyong Chang contributed to this report.
Twitter: @MatthewMBurke1