Japan ramps up COVID-19 vaccinations; US military case numbers continue to slide
by
Matthew M. Burke
Stars and Stripes
June 15, 2021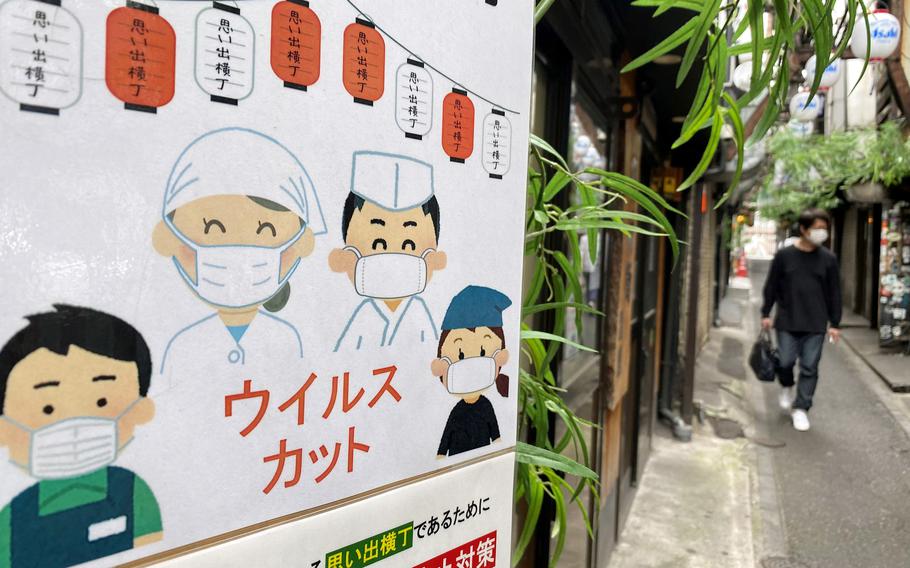 CAMP FOSTER, Okinawa — A Japanese prefecture hit hard by the coronavirus pandemic began large-scale vaccinations Tuesday as the number of U.S. troops infected with COVID-19 continues to decrease across Asia.
Elderly residents of Okinawa, home to most of the U.S. troops stationed in Japan, began queuing up in the afternoon at the Okinawa Convention Center in Ginowan, public broadcaster NHK reported. Inoculations began before 6 p.m.
Daily case numbers on Okinawa, which is roughly the size of Tokyo, peaked at 335 on May 29, NHK said. So far this month, they've averaged 175 infections and approximately one death per day.
On Tuesday, Okinawa reported another 107 new cases, 52 fewer than the same day last week, according to NHK.
The U.S. military in Japan had reported few new COVID-19 infections as of 7 p.m. Tuesday, while commands in South Korea announced none.
Yokosuka Naval Base, 35 miles south of central Tokyo, has had three people test positive since Friday, the base said in a Facebook post Tuesday afternoon.
One asymptomatic, immunized person, who is in Japan under the status of forces agreement, tested positive after recently arriving in the country, the post said. Two base employees also came up positive during a medical screening.
Yokosuka has had seven people test positive so far this month, compared with 10 infections in May.
Japan reported 1,418 new coronavirus cases Tuesday, 72 fewer than the same day last week, according to NHK and the World Health Organization. There were 67 deaths nationwide.
The government has counted 775,000 COVID-19 cases during the pandemic and more than 14,000 deaths, the WHO said.
Tokyo on Tuesday reported another 337 coronavirus infections and 12 deaths, according to NHK, which cited metropolitan government data. That's 32 fewer than the same day last week.
Osaka prefecture, the nation's second-largest metro area, reported 110 new infections Tuesday and four deaths, NHK said.
Though Japan has lagged other developed nations in vaccinating its population, the country is ramping up those efforts before the Tokyo Olympics begin on July 23. Prime Minster Yoshihide Suga said last week he hoped to have the lion's share of Japan's population inoculated by November.
Japan's state-run vaccination centers plan to start inoculating people under 65 "as early as Thursday," to fill in vacancies, Kyodo News reported Tuesday, citing an unnamed government source. Also Tuesday, the Japanese government partnered with local municipalities to strengthen vaccination support for the country's foreign residents.
South Korea added 374 new cases at midnight Tuesday and four deaths, according to the Korea Disease Control and Prevention Agency's Central Disease Control Headquarters.
The government has counted 148,000 COVID-19 cases during the pandemic and just shy of 2,000 deaths, the WHO said.
Stars and Stripes reporter Yoo Kyong Chang contributed to this report.
Twitter: @MatthewMBurke1