CDC lowers Guam's risk level, clearing fully vaccinated people to travel there
Stars and Stripes
June 8, 2021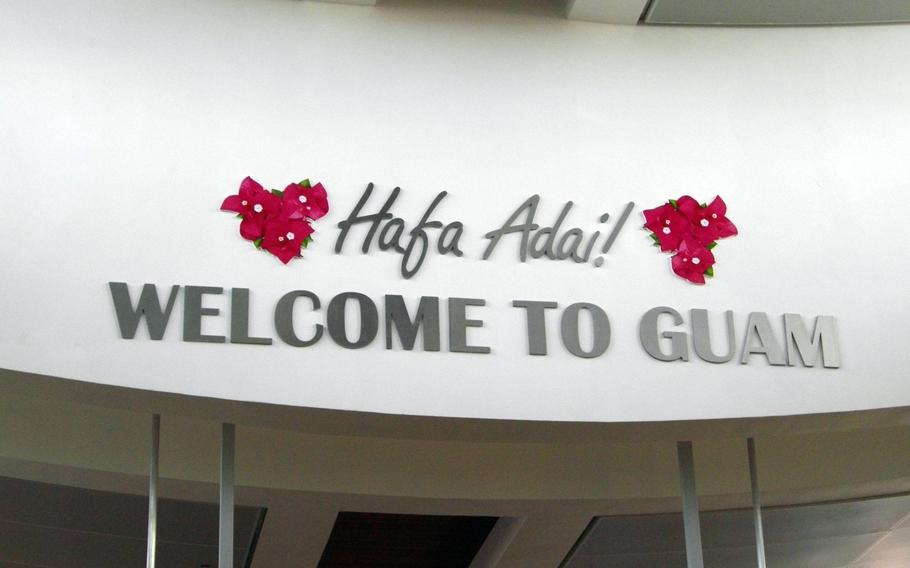 The Centers for Disease Control and Prevention lowered Guam's coronavirus travel-risk level from "very high" to "moderate" on Monday, meaning fully vaccinated people are now OK to fly to the U.S. island territory.
However, unvaccinated travelers who are apt to become severely ill from the coronavirus respiratory disease are encouraged to avoid all unnecessary travel there.
The CDC's "moderate" designation, also called level two, means Guam has tallied between 50 and 99 new COVID-19 cases over the past 28 days. The island had been at level four, which urges people to avoid all travel because of a high number of new infections, since May 17.
Since the pandemic began, Guam has confirmed 8,210 coronavirus cases, 59 of which were active as of Monday, and 139 deaths, according to the island's Joint Information Center. Six new patients were identified between Friday and Sunday.
"We welcome CDC's downgrade in travel risk for Guam from very high to moderate," Gov. Lou Leon Guerrero said in a statement Tuesday. "This complements our recently updated protocols that allow vaccinated travelers to enter our borders without quarantine."
The news comes a little more than a week after the CDC discovered a COVID-19 "variant of interest" – B.1.617.2, or the Indian variant – among samples collected on Guam this spring. Twenty-five samples taken in March and April underwent genome sequencing by the CDC, which returned the results to the island's Department of Public Health and Social Services on May 28.
Of those, 16 were identified as B.1.1.7, the United Kingdom variant, and one was B.1.341, the South African variant. Both are variants "of concern," according to the CDC, meaning there is evidence of increased transmissibility, hospitalizations or deaths.
Another of the samples turned out to be the Indian variant, which the CDC and World Health Organization call a "variant of interest" because its potential risks warrant close monitoring.
Twitter: @starsandstripes
---
---
---