AFRICOM chief meets with Somali 'Lightning Brigade' in contested region
by
John Vandiver
Stars and Stripes
August 2, 2021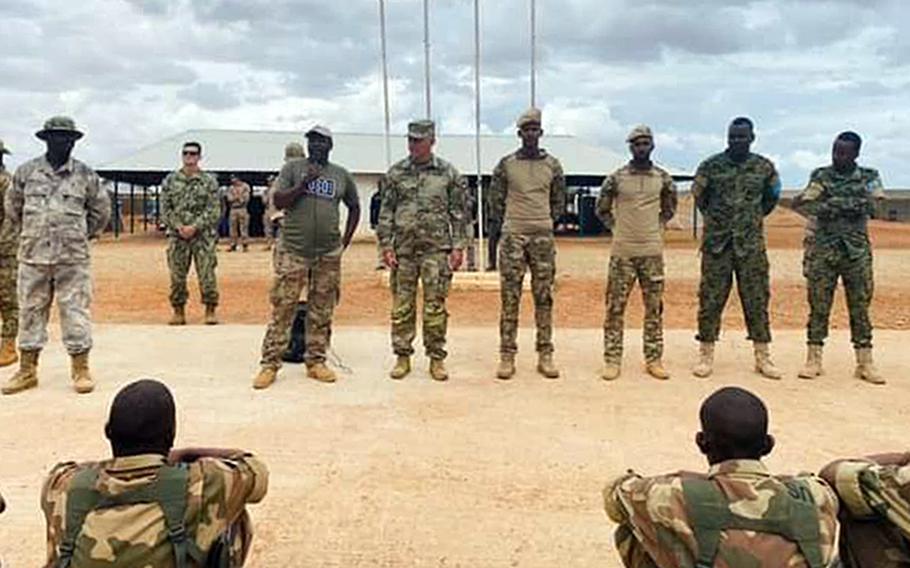 STUTTGART, Germany — The U.S. military's top commander for Africa made a quiet visit to a remote base in Somalia on a recent tour through the region, meeting with commandos in a contested area where American special operators once came under fire.
U.S. Africa Command confirmed that Gen. Stephen Townsend was at the Baledogle Military Airfield last week to meet with Somalia's advanced infantry unit, known as the Danab "Lightning Brigade," which the U.S. has focused on developing over the past several years.
The visit came as U.S. forces renew airstrikes against al-Shabab militants after a six-month pause. On Sunday, the U.S. launched its third airstrike in two weeks, in support of Danab and other Somali troops that had come under attack, Voice of America reported.
AFRICOM did not elaborate on the purpose of Townsend's visit to Baledogle, home to the Danab brigade's headquarters, but it is a potentially risky stopping point given the security situation in southern Somalia.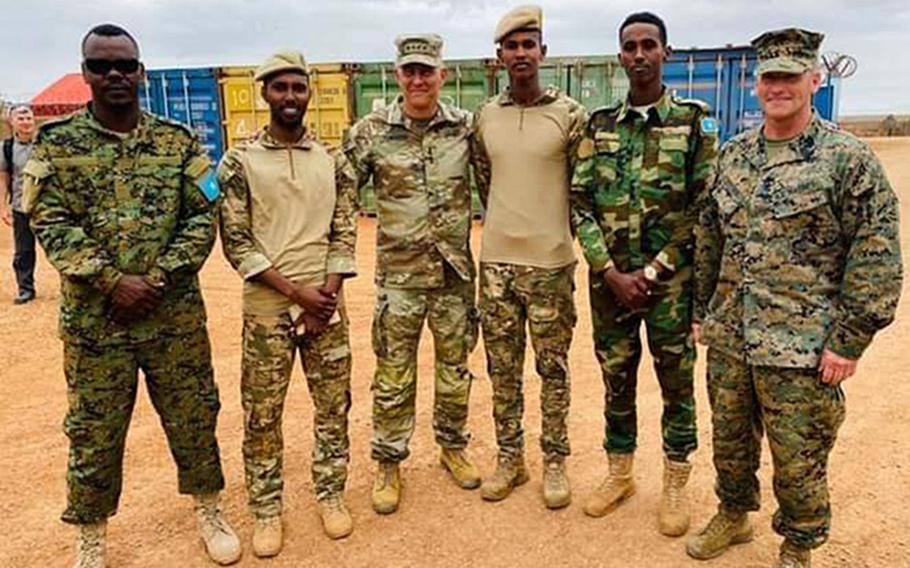 In 2019, the U.S. was forced to launch airstrikes against militants after U.S. and Somali troops were attacked at the Baledogle complex, which is in a desert about 60 miles northwest of the capital of Mogadishu. The U.S. military had been making improvements to the base, including expanding the airfield.
The U.S. had maintained a regular presence at Baledogle until January, when former President Donald Trump ordered American forces out of the country. Since then, the U.S. has sent troops to Somalia on a rotational basis.
AFRICOM on Friday issued a statement highlighting Townsend's tour through East Africa, but made no public mention of the Baledogle meeting with Danab troops, which was highlighted on social media by Somalia's military.
Townsend, whose five-day trip ended Friday, said AFRICOM remains committed to battling militants and working with regional partners such as Kenya.
"In East Africa, we work alongside Kenyan forces to fight al-Shabaab, maintain awareness in the western Indian Ocean, and assure regional security," Townsend said in a statement. "We are grateful for our relationship with Kenya, which will only continue to grow as we move forward together."
In addition to his Baledogle visit, Townsend held talks in Mogadishu and in Kenya, Tanzania and Djibouti.