02'How can I go faster?': Aviano airman earns coveted spot on Team USA's Olympic skeleton team
By
Stars and Stripes
January 28, 2022
---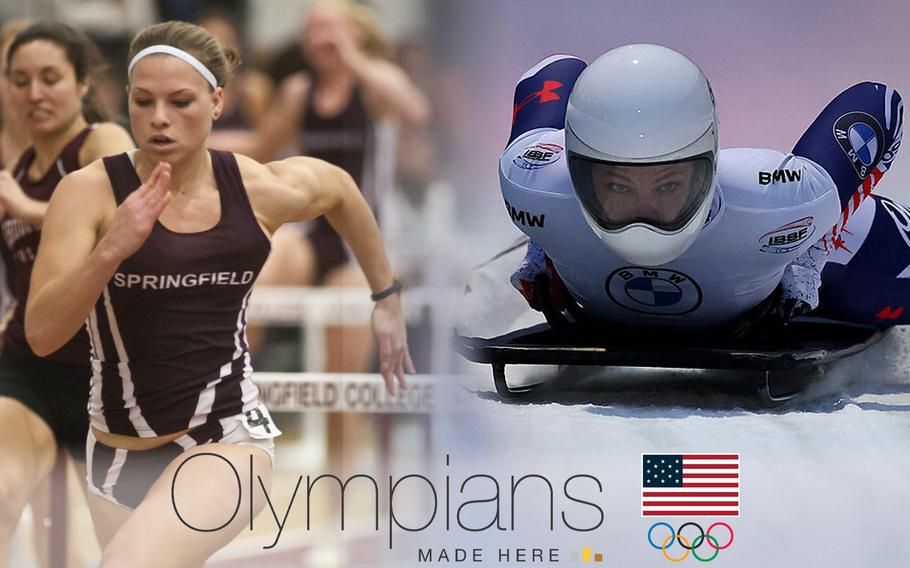 An airman recently assigned to Aviano Air Base, Italy, will compete in skeleton at next month's Winter Olympics.
Airman 1st Class Kelly Curtis – a 33-year-old cyber enlisted airman from Princeton, N.J. – clinched one of three spots on the U.S. skeleton team for Beijing with a career-best finish on Jan. 14 in St. Moritz, Switzerland.
It's the smallest U.S. Olympic skeleton team since the sport, which involves sledding headfirst at up to 90 mph down a mile of frozen track, was reintroduced to the games in 2002.
It will be the first taste of Olympic competition for the former college track-and-field athlete who completed Air Force basic training in 2020. She transferred to Aviano in December and left the base last week for another assignment.
"Thanks for what you are doing to represent our country in the Olympics … we'll be cheering you on!" Chief Master Sgt. of the Air Force JoAnne Bass tweeted to Curtis after speaking to her Jan. 21.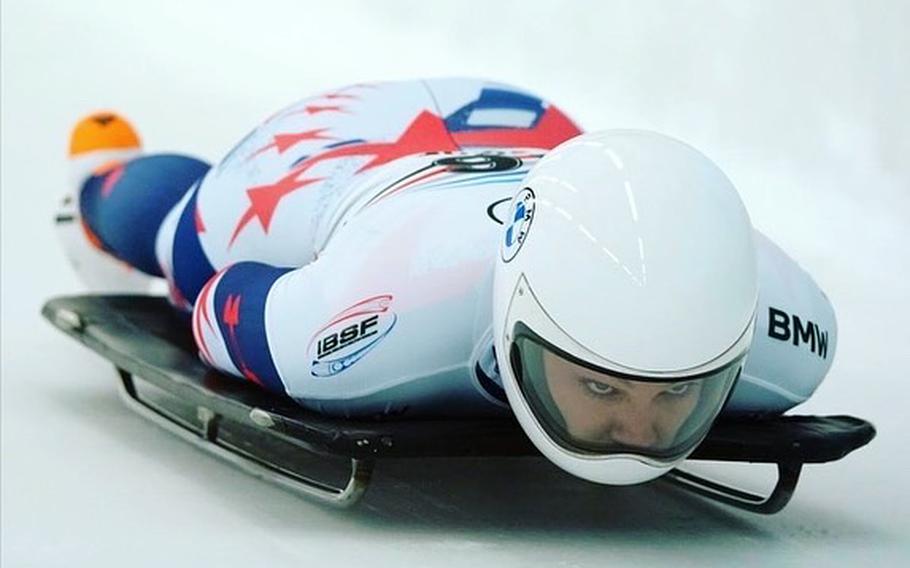 "As a member of the USA Skeleton Team, she enlisted through the Air Force World Class Athlete Program, managed by the Air Force Services Center," Bass tweeted. "This program provides athletes, like Kelly, the opportunity to compete in the Olympics, while still serving in the Air Force.
The first time Curtis tried skeleton, in 2014, she loved it, she told the Sliding On Ice website on July 6, 2020.
"They push you off from halfway up the mountain and hope to see you at the bottom," she said. "And my first thought was, 'Wow! I survived; now how can I go faster?'"
The decision to enlist came after Curtis learned that the World Class Athlete Program was open to nationally ranked civilian athletes, according to a September 2020 story on the Air Force Recruiting Service website.
"Joining the Air Force is such a relief because it will allow me to make the best decisions as an athlete focusing on skeleton … without the distractions of figuring out how to make ends meet every month," she said.
Skeleton is like boogie boarding on ice, she told the recruiting service.
"We have steel runners underneath the sled that contact the ice and we steer the sleds using our head, shoulders, knees and toes," she said. "Every sliding track in the world is different so it takes time to gain the experience to be competitive. We slide upwards of 85 miles per hour and experience up to five Gs of gravitational force."
Going to the Winter Olympics has been Curtis' goal since she started sliding, but she also has Air Force goals.
"I'm looking forward to working in my career field and gaining experience in the operational Air Force," she said. "Hopefully, I'll earn the right to transition to an officer when the time comes."
---
---
---
---