Here's why you won't find the Russian flag or national anthem at this year's Olympics
by
Sammy Westfall
The Washington Post
July 6, 2021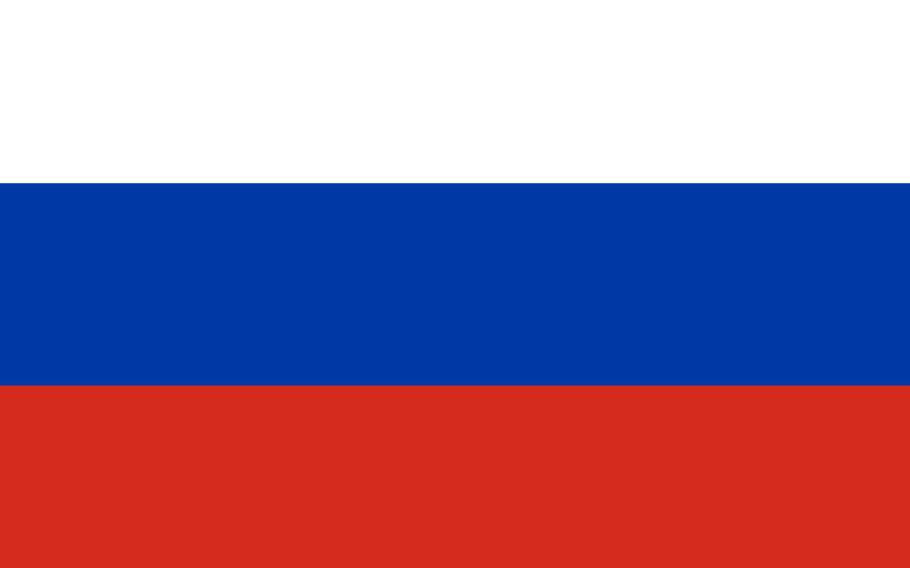 Among the blur of national anthems at this year's Olympics, spectators in Tokyo and viewers around the world can expect to hear Pyotr Tchaikovsky's Piano Concerto No. 1.
At the top of the podium, victorious Russian athletes won't stand under their flag or hear their national anthem — both have been banned from top global sports competition since Russia was caught in a systematic doping scandal in 2015. They've settled for Tchaikovsky.
On Tuesday, the Russian Olympic Committee published its final list of 335 athletes being sent to Tokyo. The over three hundred-strong battalion are not formally "Russia"; they'll be competing as "ROC" — the Russian Olympic Committee — and even that full name can't be displayed. The Committee flag — three flames flying above Olympic rings - will be flown and displayed in lieu of the Russian Flag.
After a World Anti-Doping Agency-commissioned 2015 report found evidence of institutionalized doping and manipulation of lab data, Russia was banned for four years from using its name, flag and anthem at world sports championships, including the Olympics. In December, the Court of Arbitration for Sport halved that original ban. The package of sanctions were the "strongest set of consequences" ever imposed for doping-related offenses, according to WADA. But some Olympic leaders see the punishments as being overly light.
President Vladmir Putin in 2017 said that either competing under a neutral flag or boycotting the Olympics completely would be a "humiliation for the country," reported the Associated Press. But Russia decided to send its athletes.
At the 2018 PyeongChang Winter Olympics, Russian athletes marched the opening ceremony bearing the Olympic flag and the title "Olympic Athlete from Russia." The team wore light gray coats, white scarves and hats, and blue jeans — a divergence from their usual attire of bold red, white, and blue.
But in time for this Olympics, the Court of Arbitration for Sport allowed some small wins for Russia: They could use their national colors. They could keep the name "Russia" if words similar to "Neutral Athlete" had equal prominence on uniforms.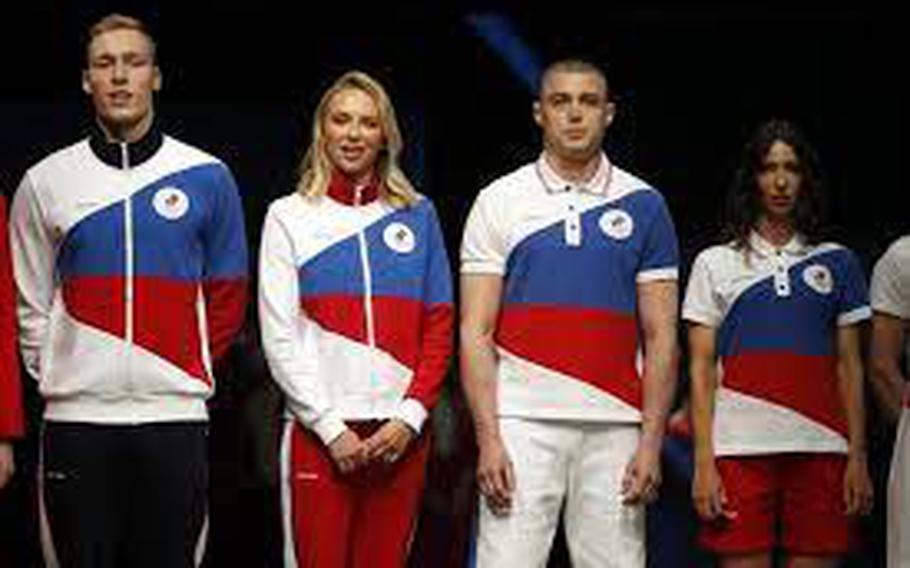 An Olympic fashion show in April shows that Russia took the CAS up on its offer. Wearing polo tops and sweatpants cut with bold white, blue and red diagonal bands, it's not hard to spot the Russian athletes.
Even Russian Olympic Committee president Stanislav Pozdnyakov said that one doesn't need a "strong imagination" to see the national flag in the uniform design, the AP reported.
But CAS officials rejected the Russian team's original first choice national anthem replacement: Soviet-Era folk song "Katyusha" "Considering the melody has associations with our homeland," Pozdnyakov found a compromise in Russian composer Tchaikovsky.
It's not the first time Russian athletes competed under a neutral flag.
The dissolution of the Soviet Union in 1992 happened only two months before the Olympics, so athletes from the former Soviet Union, except the Baltic States, participated under a neutral flag at the Winter Olympics in Albertville and the Summer Olympics in Barcelona. When athletes won gold medals, the Olympic hymn was played.
Despite turbulence, the team ranked on top at the Summer Games and runner-up at the 1992 Winter medal table. Afterward, nations slowly made their debut as independent states at the Olympics.
Philip D'Agati, a scholar of sports in international relations, knows that power plays in athletics have often been a political statement.
Sports is an opportunity to "project power and project greatness," he told The Post. In the early and mid 20th century, the idea was that if your system could invest in physical fitness, sports and athleticism, it meant that your political and economic system was stable and healthy.
"If the Soviet Union was going to be the symbol of the success of a communist socialist state, then the athletes had to win to prove that," he said. That notion hasn't entirely been lost.
Stalin had a policy where athletes and trainers had to effectively guarantee victory before they were allowed to compete, he said. Russia has long run a tightly controlled national athletic program with geopolitical consequences. And they've delivered.
But this year, any wins will be marked with embarrassment and the shame of being caught cheating, he said. And, any points scored or world records set by a Russian athlete will not be scored as a Russia win — at least per official records.
Russia always uses the Olympics to further geopolitical goals and improve its international image. And this year, it's been perhaps even more important. Russia has been in a particularly sensitive spot.
"Domestic politics is a mess," Sufian Zhemukhov, a scholar of post-Soviet politics, told The Post, adding that the Kremlin really "could use" the pride and image opportunity afforded by the worldwide sporting event.
Between the poisoning of opposition leader Alexei Navalny, protests, the pandemic, distrust of local vaccines, and conflict with Ukraine, it would be "really, really great to have a distraction," he said.
But instead, the government deprived itself of that with the cheating scandal. Russia not being able to waive its flag or rank, literally, on an international stage may have consequences.
"We don't know what the implications the Olympics could have," he said. "And it may be the last straw. You never know."