Fast Take: Bowe Bergdahl, an American cipher
By
Stars and Stripes
July 28, 2022
---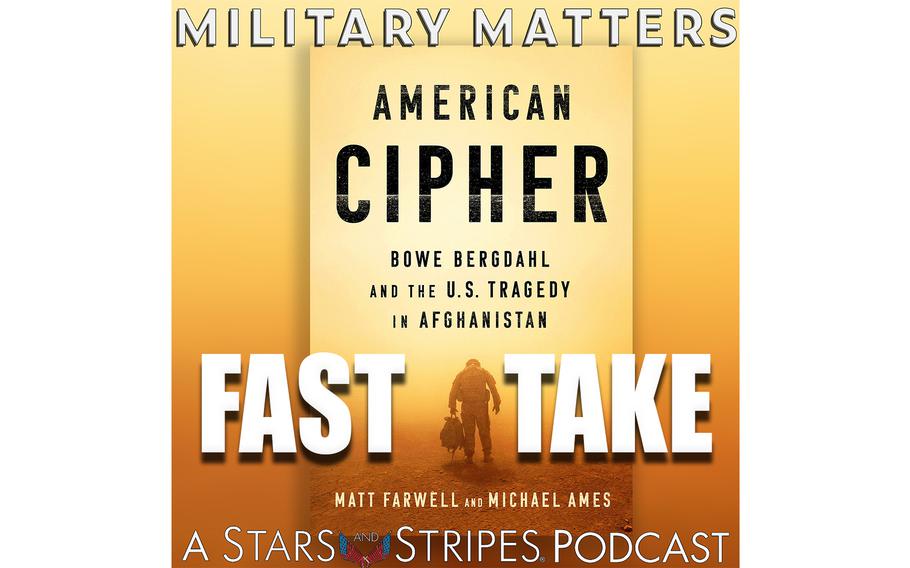 In last week's episode of Military Matters, author and journalist Michael Ames spoke with co-host Jack Murphy about the misconceptions surrounding Army infantryman Bowe Bergdahl, who deserted his post in Afghanistan in 2009, was held captive by the Taliban for five years and eventually was given a dishonorable discharge.
On this week's Fast Take, Murphy and co-host Rod Rodriguez share their thoughts on Bergdahl.
One of their biggest takeaways: Bergdahl should never have been in the Army, let alone Afghanistan, in the first place. Before joining the Army, he was discharged from the Coast Guard for mental health reasons, Rodriguez pointed out.
"The Army should have done its job, kept somebody like that from being within the ranks," Rodriguez said. "… Instead of being captive for years by the Taliban, he should have probably been on some medication, getting mental health therapy and living his life as a productive American citizen, instead of being America's quiet pariah."
With the Army struggling with recruitment today, Bergdahl's story should be a cautionary example, Murphy said.
"If you lower the standards, if you issue a bunch of waivers for things that people couldn't have gotten previously, there's a downstream effect of that," he said. "Where are those soldiers gonna be five years from now? What war zone are they gonna be deployed to? What leadership positions are they gonna be in 10 years from now? Those are things we have to think about, and we typically don't."
You can find Military Matters on Twitter @stripesmmpod.
Follow Jack Murphy on Twitter @jackmurphyrgr and Rod Rodriguez @rodpodrod.
A transcript of the episode can be found here.
Go to www.stripes.com, use promo code PODCAST and save 50% on your digital subscription.
---
---
---
---