Fast Take: How could Michael Froede's suicide have been prevented?
By
Stars and Stripes
July 5, 2022
---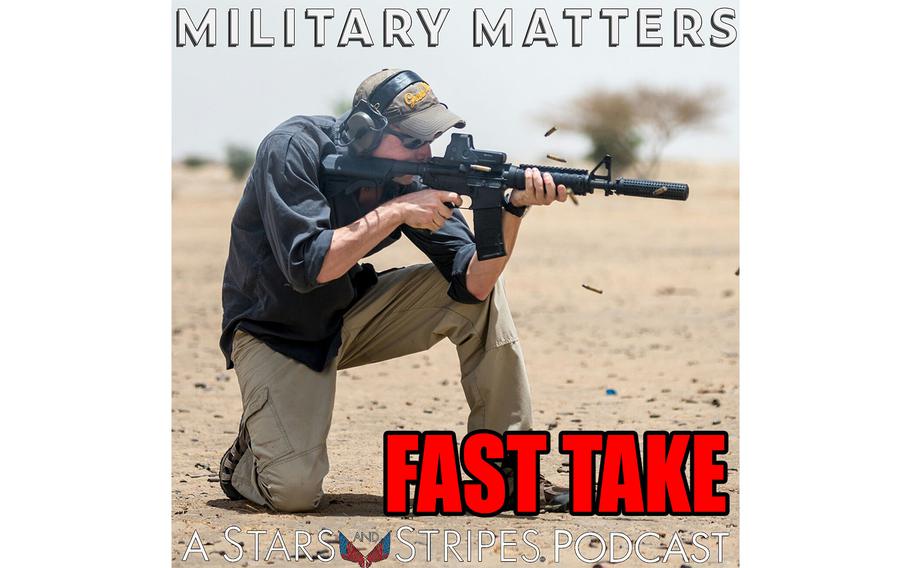 Michael Froede, an intelligence operative with the Army's Communications Technology Research Activity, or COMTECH, took his own life in 2019, but questions still remain about his death and the Army's response to it.
In this Fast Take episode of Military Matters, co-hosts Jack Murphy and Rod Rodriguez discuss Murphy's story on Froede.
Froede suffered from post-traumatic stress disorder and showed symptoms of a traumatic brain injury, stemming from a tour of duty in Iraq in 2007, in which his Humvee was hit with an IED. But as what Murphy calls a "secret soldier," Froede did not want to talk about what he was going through for fear of losing his security clearance.
"There's something to be said for maintaining secrecy and maintaining your unit's professionalism, but this mentality also places an undue burden on the soldier," Murphy said. "It places everything on his shoulders or her shoulders, that they have to maintain all of this secrecy on their own, without any help from the Army itself. That they are not allowed to tell their wife what they do, that they can't even — when they retire, that they can't tell their kids like, hey, daddy was a spy."
Rodriguez, who worked in Human Intelligence in the Army, related his own difficulties opening up to a psychologist after his service.
"It's been about 12 years since I was deployed last at that level, and I still wonder to this day, like, did I do my job right? Did I ask the right questions?" Rodriguez said. "Could X, Y and Z not have happened had I done, you know, L M and O? … So you got a Michael Froede guy, even if he goes — and I can relate to this. When I went to go see a mental health therapist, I'm like, I'm having all these mind issues. My brain keeps drifting to this really dark side of my thoughts. I'm second guessing myself. This is affecting me as a soldier and as a father, as a husband. I go sit down with a psychologist. He says, 'What's on your mind, Rod?' How do I sanitize what I was going through?"
You can find Military Matters on Twitter @stripesmmpod.
Follow Jack Murphy on Twitter @jackmurphyrgr and Rod Rodriguez @rodpodrod.
A transcript of the episode can be found here.
Go to www.stripes.com, use promo code PODCAST and save 50% on your digital subscription.
---
---
---
---