Episode 7: The suicide of Army intelligence operative Michael Froede
By
Stars and Stripes
June 23, 2022
---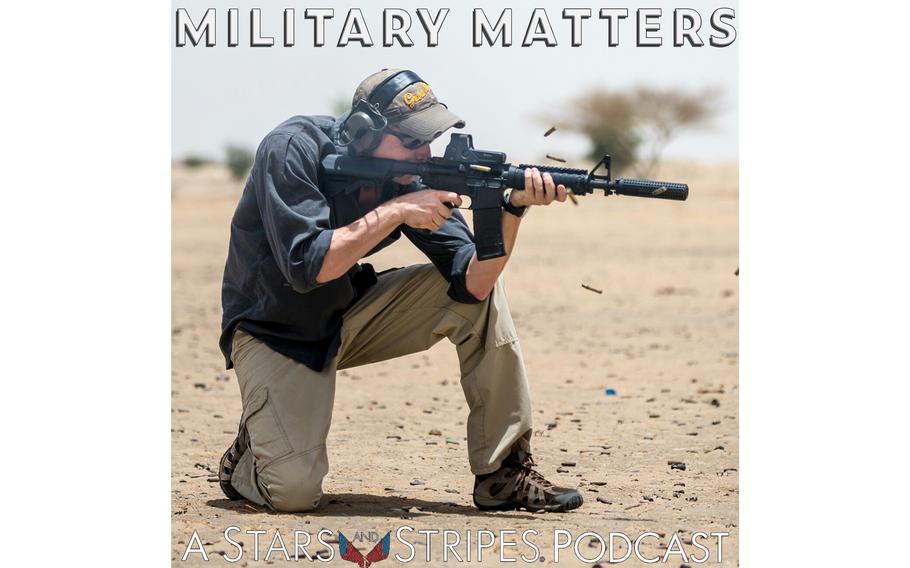 At 9:30 a.m. on June 23, 2019, soldier Michael Froede threw himself off the third floor of the Carroll Creek parking garage in Frederick, Md.
But questions remain about the circumstances surrounding the suicide of Froede, an intelligence operative with the Army's Communications Technology Research Activity, or COMTECH. Could more have been done by the Department of Defense to prevent his death?
In this week's episode of Military Matters, co-host Jack Murphy speaks with Froede's mother, Joanne Wolff, about Froede's state of mind before his death. He then interviews another former Army intelligence operative, Erick Miyares, about the specific mental health challenges that these "secret soldiers" face.
Froede started out in the Army as an infantryman and deployed to Iraq in 2007. In December of that year, his Humvee was hit with an IED, leaving him with physical symptoms as well as symptoms of traumatic brain injury.
"His legs bothered him the most," Wolff said. "… His knees bothered him. You could hear him actually, his bones creak when he walked. He was in a lot of physical pain, but he still ran every day before he even died. He ran 10 miles. That's the way he worked off his anxiety."
Froede then went into human intelligence with COMTECH. But his mental health continued to deteriorate, including feelings of paranoia.
"The last time I saw him, he looked different to me," Wolff said. "He looked older, he looked stressed. If he talked to me, they were short answers. He didn't go on and on. I knew something was wrong and he called me several times on the phone and he would cry and say, 'They want me to go for counseling and I hate it. I hate it. I just can't do it.'"
Wolff and Froede's widow, Kate Kemplin, recently filed wrongful death claims against the DOD.
"His team would show up one at a time every evening," Wolff said. "No one ever said, 'Why do you think he did it?' No one ever said, why? They were all afraid because they had then to go into counseling and they didn't want to do counseling because look what happened to Michael."
You can find Military Matters on Twitter @stripesmmpod.
Follow Jack Murphy on Twitter @jackmurphyrgr and Rod Rodriguez @rodpodrod.
A transcript of the episode can be found here.
Go to www.stripes.com use promo code PODCAST and save 50% on your digital subscription.
---
---
---
---